Northland Pioneer College (NPC) celebrates its 48th Commencement on Saturday, May 14, 2022, at the Holbrook Unified School District Football stadium, 10th Avenue, to Roadrunner Stadium Rd. Holbrook AZ. General admission begins at 10 a.m. This is the first time the event has been held at the stadium, and NPC encourages families, friends, and members of the public to celebrate the 2022 graduates. Field seating is restricted to individuals with reserved tickets. Open seating will be available in the stadium's bleachers.
The ceremony will be streamed live on YouTube. Visit www.npc.edu/2022grads to access the live feed.
This year's commencement speaker is Professor Luci Tapahonso who was the inaugural Poet Laureate of the Navajo Nation and is a Professor Emerita of English Literature at the University of New Mexico. She is the author of three children's books and six books of poetry. Professor Tapahonso has delivered keynote addresses at several conferences and institutions, including Harvard University, Gallup Central High School, Kenyon College, Institute of American Indian Arts, the Tbisili International Literature Festival in the Republic of Georgia, and "Creativity Week" at the University of New Zealand at Auckland and Wellington. She recently completed a script for an exhibition called "Creating Tradition: Innovation and Change in American Indian Art" for the American Heritage Gallery at Walt Disney World's Epcot and is completing the manuscript for her next book.
NPC will award 644 degrees and certificates to 426 deserving students. Fifty-four NPC graduates are receiving transfer degrees. Of those degrees, 33 Associate of Arts degrees will be awarded to students, two of whom will earn their Associate of Arts in Early Childhood and another five their Associate of Arts in Elementary Education. Four students are taking home an Associate of Business degree, and ten graduates are receiving an Associate of Science degree. The Associate of General Studies degree will be conferred upon nine graduates. One hundred fifteen graduates are recipients of the Associate of Applied Science degree, and an additional 101 students have earned Certificates of Applied Science. Three hundred sixty-five students will earn their Certificates of Proficiency. Actual degrees and certificates will be conferred upon verification of final grades and credits.
Guests and the graduates are invited to a President's Reception immediately following the ceremony.
Five outstanding graduates will address their peers during the ceremony. These outstanding graduates are being recognized for their top grade-point averages and overall academic achievements. Lauren Stidham, who lives in Mesa, is the top Associate of Arts graduate. Horacio Luna of Holbrook is the top graduate for the Associate of Business degree. Addison Burson, a former resident of Lakeside who currently lives in Casa Grande, will represent the Associate of General Studies. Erica Novak of St. Johns is the top graduate for Associate of Science. NPC's top Associate of Applied Science graduate is Desiree Montejano of Snowflake.
Lauren Stidham began her journey at NPC during her sophomore year of high school with a college-level Spanish course. Her favorite quote by Winston Churchill provides some insight into Stidham's persistent spirit. "Success is not final; failure is not fatal; it is the courage that counts." She steadily continued taking college-level classes in high school through the NPC Early College program, TALON active learning classrooms, and the Northern Arizona Institute of Technology (NAVIT) program. As a result, she became a licensed nursing assistant and was recognized as an NPC Presidential Scholar. Stidham is also a member of the Phi Theta Kappa honor society and was named to the All-Arizona Academic team earlier this year. Stidham will earn her Associate of Arts degree and plans to attend Arizona State University (ASU) to obtain a bachelor's degree in nursing. Her interest in healthcare and medicine stems from her struggle with health-related concerns caused by a severe case of respiratory syncytial virus (RSV) as an infant. She also witnessed her grandmother battle with and successfully beat cancer. Stidham currently works for Arizona Autism, which allows her to provide respite care for her young cousin. Stidham notes that while the COVID pandemic "has been a bit terrifying" for those going into nursing, it has pushed her harder. "I know the weight and impact I can have on people's lives and the importance of what I am doing," she says.
Having spent most of her college career in a pandemic, Stidham is thankful for having had the opportunity to enter college while in high school. "I learned how to be an academic very early on and am grateful that I had prior college experience before I started full-time," she says. "The transition was pretty seamless, and I now feel ready, well equipped, and like I have all the tools in my toolkit to keep my college journey going." Stidham's mother, Jill Presler, and her 'bestie' golden retriever, 'Millie', are Stidham's greatest champions. She thanks NPC Presidential Scholar Program Coordinators and Faculty Ryan Jones and Andrew Hassard for always keeping her on track, "They were very helpful and were there for me during some really difficult times," Stidham explains.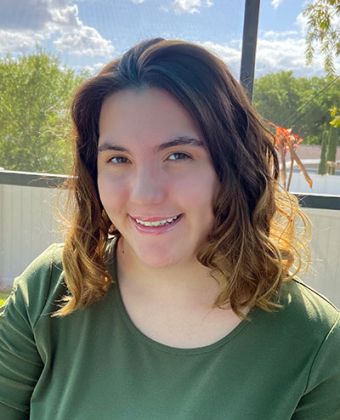 Addison Burson also began her college career while attending high school. She has now completed her Associate of General Studies degree from NPC at the age of 18 - graduating a year early and maintaining a perfect straight-A – 4.0-grade point average. She began pursuing her college education by taking classes in film and design through NPC's dual enrollment program. "I've always loved the film industry and have a passion for fine arts." Burson has been actively involved in dance, performing solos, and participating in productions of The Nutcracker. She plans to pursue her bachelor's degree in cinema and media arts and wants to go into cinematography. "I love to edit and produce videos." Burson is considering attending Ringling College of Art and Design in Sarasota, Florida, which is well known by many in the Disney and Pixar industry, or the International Academy of Digital Arts in New York City. She credits her family's support and her dog 'Quinn' for keeping her focused on her studies during COVID lockdowns, uneasiness, and social unrest. Her favorite quote exemplifies that spirit and tenacity. "When life gives you lemons, don't make lemonade – make life take the lemons back."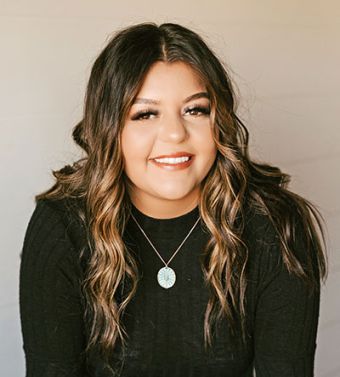 For fellow outstanding graduate Desiree Montejano, obtaining her Associate of Applied Science degree has not only taken true grit, but the desire to prove that with a combination of hard work, kindness, and an understanding of individual differences, amazing things can be achieved. "My parents always encouraged us to complete our associate degree in high school," she explains. Montejano struggles with dyslexia and has had an individualized educational plan (IEP) in place throughout her scholastic career. While attending high school, "I had someone tell me I wasn't going to be able to do it - that I would never get my associate's degree while attending high school. They never believed in me." But instead of giving credence to the words, Montejano enrolled herself in college English classes at NPC. "It motivated me. I do have disabilities, but it doesn't matter. I feel that you should always push students to do better and to go to college. If they struggle, offer to help them, be there for them when they need it most." Montejano completed her studies in NPC's cosmetology program in June of 2021 and officially finished her degree this past December – all at the age of 19. "I never thought I would be named an outstanding graduate and rank among the top of my class," she says. "I want people to know that it doesn't matter if you have disabilities or struggle; you should always push yourself. If you can't do it the first time, try again. Believe in yourself, and you will find a way." With the help of Montejano's parents and Amy Standerfer, a high school teacher and librarian, who advocated and offered her a caring ear during her senior year, Montejano has indeed found a way. She currently owns her own beauty business, Beautyobsessedbydez, specializing in eyelash extensions, cuts, and colors. Her favorite quote sums it up nicely: "they told me I couldn't. That's why I did."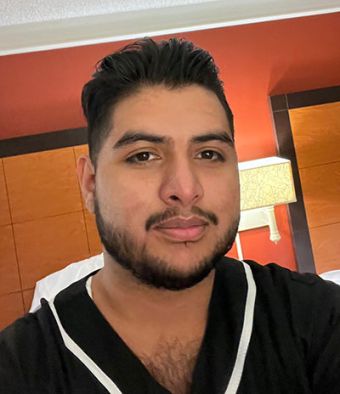 Horacio Luna is this year's outstanding graduate in the business department earning an Associate of Business. He, too, began his college career while attending high school by taking college-level math courses through NPC. His studies developed into an interest in business technology, and he is looking into pursuing his bachelor's in computer science and business entrepreneurship at Grand Canyon University (GCU). His interest in video games and playing the guitar built a foundation for learning audio systems and how amps, audio, and video systems worked together. He competed in a business competition at the University of Arizona and related, "it was a little nerve-wracking. We presented in front of various schools from around the state; we did our best and worked together. It gave us a sense of unity and, in the end, a great sense of accomplishment at what we can do together." During his college career, Luna worked in NPC's Technology Hub Center, assisting NPC students with tech-related items. He recently applied for a position at NPC and hopes to continue supporting tech-related educational needs. Luna's favorite quote is by the author Tony Robbins: "No matter how many mistakes you make, or how slow your progress, you are still way ahead of everyone who isn't trying." Luna profoundly appreciates the help of Alvin "Ben" Coppolo, an NPC English dual enrollment faculty, NPC Faculty in philosophy, Dr. Gary Santillanes, and NPC Faculty in business, Jennifer Bishop (Chair), and Rachel Arroyo-Townsend.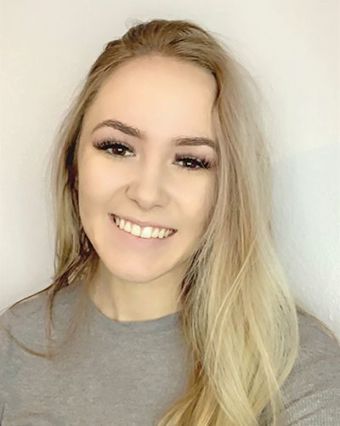 Outstanding graduate, Erica Novak of St. Johns, has always had a passion for the sciences and is now earning an Associate of Science degree. She plans to prepare herself for medical school and is developing an interest in nutrition while also studying paramedicine. She will continue her studies by attending the University of Arizona. Novak is an NPC Presidents Scholar, a member of the Phi Theta Kappa Honor Society, and was also named to the All-Arizona Academic team this year. She has always worked hard and pushed herself to achieve more. Novak relates that tackling college during a pandemic has "taught her self-discipline and to manage her time. I have learned where my limits are," she relates. She admits, "I was juggling multiple jobs, going to school full time, and was getting burnt out." With a plan for medical school on the near horizon, Novak wants to ensure she also makes time to enjoy life and one day hopes to spend time traveling. Her favorite quote is something an emergency room physician (whom she worked with) once told her; "In 15 years, you'll be 35 years old regardless of what you've done in that time, so would you rather be 35 years old doing what you love, or 35 years old regretting not starting sooner."
NPC would like to congratulate these outstanding students and their peers as they complete their journey with NPC as the graduating class of 2022.
Northland Pioneer College serves the residents of Navajo and Apache counties through four regional campuses and five centers with various educational options for academic, career, technical and personal enrichment. NPC supports each student's educational goals through affordable tuition, small class sizes, and caring, professional instructors. For more information about NPC programs and services, visit www.npc.edu or call (800) 266-7845.
---
Candidates for Graduation in 2022
Actual degrees/certificates will be conferred upon verification of final grades and credits.
* Denotes Grade Point Average of 3.5 to 3.8 – Graduating with Distinction
** Denotes Grade Point Average of 3.9 to 4.0 – Graduating with High Distinction
‡ Denotes Phi Theta Kappa
§ Denotes All-Arizona Academic Team
 Alphabetically listed by city:
Alpine, Az
Nykki Leann Brady: Certificate of Proficiency, Cosmetology – Hairstyling
Blue Gap, AZ
Violet Wartz: Associate of Applied Science, ECD - Early Childhood Studies, Certificate of Proficiency, Early Childhood Studies
Casa Grande, AZ
‡ ** Addison Barbara Burson: Associate of General Studies
Chambers, AZ
Heather Charla Tsinijinnie: Associate of Arts    
Cibecue, AZ
Sheyenne Early Duane: Associate of General Studies
Clay Springs, AZ
** Timothy Earl Batson: Associate of Applied Science, CIS – Cybersecurity, Certificate of Applied Science, CIS-Cybersecurity, Certificate of Proficiency, CIS-Cybersecurity
* Rachael Lynn Batson: Associate of Applied Science – Cosmetology, Certificate of Applied Science, Cosmetology, Certificate of Proficiency, Cosmetology, Certificate of Proficiency, Cosmetology – Hairstyling, Certificate of Proficiency, Cosmetology – Nail Technician
Payge Yvette Hancock: Certificate of Proficiency, Cosmetology – Hairstyling
‡ * Sidney E. Kizzar: Associate of Applied Science, Surgical Technology
Concho, AZ
Tyrell Diggs: Certificate of Proficiency, Welding Level I, Certificate of Proficiency, Welding Level II, 
Robert E. Long: Certificate of Proficiency, Electrical Systems & Engines
Sierra Love Mannery: Certificate of Proficiency, Medical Assistant
Rose Marie Schweibish: Associate of Arts
Henry Thompson: Certificate of Proficiency, Welding Level I, Certificate of Proficiency, Welding Level II, 
Davenport, FL
Dustin Burson: Associate of General Studies
Delta, CO
James Richard McLaughlin: Certificate of Proficiency, Welding Level I, Certificate of Proficiency, Welding Level II
Eagar, AZ
Autumn Analicia Baca: Certificate of Proficiency, Welding Level III
§ ** Hannah Marie Bahr: Associate of Arts
Jayden Lee Crowther: Certificate of Proficiency, Welding Level III
Ganon Jace Erhart: Certificate of Proficiency, Welding Level III
Jesus Humberto Gutierrez: Certificate of Proficiency, Welding Level III,
Nichole Ann Hall: Associate of Applied Science, Business-Entrepreneurship, Certificate of Applied Science, BUS-Entrepreneurship, Certificate of Proficiency, Business-Entrepreneurship Fundamentals
Ryli Haws: Certificate of Proficiency, Cosmetology - Hairstyling
Kimri L. Hurtado: Certificate of Proficiency, Paramedicine,
Layton Johnson: Certificate of Proficiency, Welding Level I, Certificate of Proficiency, Welding Level II
‡ * Anna Maria Laszlo: Associate of Applied Science, LNA to RN
Zachary Robert Penrod: Certificate of Proficiency, Welding Level I, Certificate of Proficiency, Welding Level II
Tyler Rees: Certificate of Proficiency, Fire Science Firefighter
Kyler Charles Rominger: Certificate of Proficiency, Welding Level III
Brandon Gage Slade: Certificate of Proficiency, Welding Level III
‡ Kariah Emily Stewart: Associate of Applied Science, LNA to RN
Jameson Dalton Lane Stover: Certificate of Proficiency, Welding Level III
Ayden Strebe: Certificate of Proficiency, Welding Level I, Certificate of Proficiency, Welding Level II
Luke Wilkins: Certificate of Proficiency, Welding Level I, Certificate of Proficiency, Welding Level II
Flagstaff, AZ
‡ Jolina M. Barron: Associate of Arts
‡ * Gina Alejandra Bishop: Associate of Applied Science, LNA to RN
Ivan Valenzuela Bonilla: Associate of Applied Science, LNA to RN
Marissa Cathey: Certificate of Applied Science, Practical Nursing
Lyndsey M. Crowther: Associate of Applied Science, LNA to RN
Cassidy Robyn Demelt: Associate of Applied Science, LNA to RN
Lindsy Ann Garcia: Certificate of Applied Science, Practical Nursing
Travis Lee Hurt: Associate of Applied Science, LNA to RN
Elaine Shafer: Associate of Applied Science, LNA to RN
* Amanda J. Willey: Certificate of Applied Science, Practical Nursing
Fort Apache, AZ
Edker S. Ahasteen: Certificate of Proficiency, Paramedicine
Kayrene Tarese Armstrong: Certificate of Proficiency, Early Childhood Studies
Dannille M. Edwards: Certificate of Proficiency, Early Childhood Studies
Tyreke T. Gushoney: Certificate of Proficiency, Welding Level III
Alfred Henry: Associate of Applied Science, Construction Technology
Lauren Danya Lavender: Certificate of Proficiency, Business-Entrepreneurship Fundamentals
Charlie Jeston Morris: Associate of Arts
Amandalynn L. Truax: Associate of Applied Science, ECD - Early Childhood Studies, Certificate of Applied Science, Early Childhood Studies, Certificate of Proficiency, Early Childhood Studies
Kakoa Talkalai Upton: Certificate of Proficiency, Early Childhood Studies
Fort Bragg, NC
Emily Jane Chatterton: Associate of Applied Science, Fire Science, Certificate of Applied Science, Fire Science
Fort Defiance, AZ
Elivera Sue Bahe: Certificate of Proficiency, Early Childhood Studies
‡ Falencia Ann Lewis: Associate of Applied Science, ECD - Early Childhood Studies, Certificate of Applied Science, Early Childhood Studies
Ganado, AZ
Mikera Leraye Gishie: Associate of Applied Science, Medical Assistant, Certificate of Applied Science, Medical Assistant, Certificate of Proficiency, Medical Assistant
Gilbert, AZ
‡ Destin James Bauer: Associate of Applied Science, Welding, Certificate of Proficiency, Welding Level III
Globe, AZ
Aubrey Marie Mikeworth: Associate of Applied Science, LNA to RN
Greer, AZ
Kimberly Ann Jaynes: Certificate of Proficiency, Pharmacy Technician
Heber-Overgaard, AZ
Breea K. Crawford: Certificate of Proficiency, Cosmetology - Hairstyling
Ila Despain: Certificate of Proficiency, Welding Level I, Certificate of Proficiency, Welding Level II
Preston Wayne Flake: Associate of Applied Science, LNA to RN
Morgan A. Jones: Certificate of Proficiency, Cosmetology, Certificate of Proficiency, Cosmetology - Nail Technician
Jonathen Blayk Kelton: Certificate of Proficiency, Welding Level I, Certificate of Proficiency, Welding Level II
Brigitte Marie Kennison: Associate of Applied Science, LNA to RN
Lindsey Larsen: Certificate of Proficiency, Business-Accounting Fundamentals
Alexander William Lindsey: Certificate of Proficiency, Automotive Service Operations
* William Cole McCluskey: Associate of Applied Science, Automotive Technology, Certificate of Applied Science, Automotive, Certificate of Proficiency, Automotive Service Operations
Ethan Cole Petersen: Certificate of Proficiency, Automotive Service Operations
Trextan Reidhead: Certificate of Proficiency, Welding Level I. Certificate of Proficiency, Welding Level II
Stephen Rose: Certificate of Proficiency, Fire Science Firefighter
John Robert Roznovak: Certificate of Proficiency, Fire Science Firefighter
‡ * Rebekah Lynn Roznovak: Associate of Science
Valerie Paige Stephens: Certificate of Proficiency, Cosmetology, Certificate of Proficiency, Cosmetology - Hairstyling, Certificate of Proficiency, Cosmetology - Nail Technician
Levi Patrick Susag: Certificate of Proficiency, Energy & Industrial Technician - Industrial Mechanics & Fluid Power, Certificate of Proficiency, Energy & Industrial Technician - Industrial Electric Motors & PLC
Brooke Ariza Valdez: Certificate of Proficiency, Cosmetology - Hairstyling
Carter Weber: Certificate of Proficiency, Electrical Systems & Engines
Holbrook, AZ
§ ‡ ** David Aberle: Associate of Arts
Michele Ann Baker: Certificate of Proficiency, Education Professions
Karalee Belin: Associate of Applied Science, Business-Accounting
* Paige Olivia Findorff: Associate of Arts
Terron Lee Gore: Certificate of Applied Science, Practical Nursing
Tameshia Rose Hawthorne: Certificate of Applied Science, Practical Nursing
Omar R. Hernandez Martinez: Certificate of Proficiency, Medical Assistant
‡ Jamie Evangelene Homer: Associate of Applied Science, Energy & Industrial Technician - Industrial Electric Motors & PLCs, Certificate of Applied Science, Energy & Industrial Technician - Industrial Electric Motors & PLC's, Certificate of Proficiency, Energy & Industrial Technician - Industrial Electric Motors & PLCs,
Jalen Jensen: Associate of Science
‡ Jerrimashae Cindy Jordan: Associate of Applied Science, LNA to RN
Natalie Faye Kee: Certificate of Applied Science, Business-Modern Office Technologies, Certificate of Proficiency, Business-Modern Office Technologies Fundamentals
Brendon Devon Laird: Certificate of Proficiency, Welding Level III
Emily Shyanne Lambert: Certificate of Proficiency, Medical Assistant
Jakob Sean Lee: Certificate of Proficiency, Welding Level III
Tate William Lewis: Certificate of Proficiency, Construction Technology
‡ * Horacio Luna: Associate of Business
Megan Delilah Nelson: Associate of Arts
Samuel Andrew Paschal: Certificate of Proficiency, Welding Level I, Certificate of Proficiency, Welding Level II
Angelique Chumani Paul: Certificate of Proficiency, Early Childhood Studies
Isabel Marie Pena: Associate of Applied Science, Medical Assistant, Certificate of Applied Science, Medical Assistant, Certificate of Proficiency, Medical Assistant
‡ * Audriana Aurelia Quezada: Associate of Applied Science, LNA to RN
Isrrael Ramos: Certificate of Proficiency, Welding Level I, Certificate of Proficiency, Welding Level II
Jacob Richards: Certificate of Proficiency, Welding Level I, Certificate of Proficiency, Welding Level II, 
Kyle Curtis Smith: Certificate of Proficiency, Welding Level I, Certificate of Proficiency, Welding Level II
Quentin Que Thomas: Certificate of Proficiency, Welding Level I, Certificate of Proficiency, Welding Level II
Jessica Lynn Todacheenie: Certificate of Applied Science, Practical Nursing
Chasitty Taina Toney: Associate of General Studies, Certificate of Applied Science, Medical Assistant
Allissandro Valverde-Jaquez: Certificate of Proficiency, Welding Level III
Leilani G. Willard: Associate of Science
Hotevilla, AZ
Jamie Bahnimptewa: Certificate of Proficiency, Early Childhood Studies
Darcie Lacey Torres: Associate of Applied Science, ECD - Early Childhood Studies, Certificate of Applied Science, Early Childhood Studies
Houck, AZ
Alyssa Kyrene Yazzie: Certificate of Proficiency, Medical Assistant
Indian Wells, AZ
Shundeen Shenoah Salazar: Associate of Arts
Joseph City, AZ
Sarah Rose Dehart: Associate of Applied Science, LNA to RN
Hayden Fischer: Certificate of Proficiency, Welding Level I, Certificate of Proficiency, Welding Level II
‡ Kinsley Loryn Lampsa: Associate of Arts
Kassidy Ann Morris Certificate of Proficiency, Medical Assistant
Breanna Trista Navajo: Certificate of Proficiency, Cosmetology - Hairstyling
Jaclyn Marie Serna: Associate of Applied Science, LNA to RN
Kaibeto, AZ
‡ ** Shelia Tsinnijinnie: Associate of Applied Science, Business - Medical Office Administration Specialization
Kayenta, AZ
Nicholas Kirk Manheimer: Associate of Applied Science, Business-Modern Office Technologies, Certificate of Applied Science, Business-Modern Office Technologies, Certificate of Proficiency, Business-Modern Office Technologies Fundamentals
Bryan Moreno: Associate of General Studies
Isaac Kee Silas: Associate of Applied Science, Medical Assistant
Keams Canyon, AZ
Josten Ryan Chee: Associate of Applied Science, Computer Information Systems, Certificate of Applied Science, Computer Information Systems, Certificate of Proficiency, Computer Information Systems
Jalisa Kaye James: Certificate of Proficiency, Pharmacy Technician
Samsel A. Yellowhair: Certificate of Proficiency, Welding Level III
Marlinda Marie Yazzie, Associate of Applied Science, ECD – Early Childhood Studies, Certificate of Applied Science – Early Childhood Studies
Lakeside, AZ
* Valerie Lynn Agan: Certificate of Applied Science, Practical Nursing
Colter Applegate: Associate of Applied Science, Automotive Technology, Certificate of Applied Science, Automotive Technology, Certificate of Proficiency, Electrical Systems & Engines, Certificate of Proficiency, Automotive Service Operations
Elijah Beckner: Certificate of Proficiency, Welding Level I, Certificate of Proficiency, Welding Level II
** Aroura Crystal Rose Begay: Associate of Applied Science, Cosmetology, Certificate of Applied Science, Cosmetology, Certificate of Proficiency, Cosmetology, Certificate of Proficiency, Cosmetology - Hairstyling, Certificate of Proficiency, Cosmetology - Nail Technician
‡ * Jonathan Marshall Brashear: Associate of Arts
Mia Marie Caso: Certificate of Applied Science, Medical Assistant, Certificate of Proficiency, Medical Assistant
Analicia M. Chavez: Certificate of Applied Science, Medical Assistant, Certificate of Proficiency, Medical Assistant
* Ryan C. Cox: Associate of Applied Science, Welding, Certificate of Applied Science, Welding, Certificate of Proficiency, Welding Level III
* Jake Esparza: Certificate of Applied Science, Welding, Certificate of Proficiency, Welding Level I, Certificate of Proficiency, Welding Level II
Asch Anthony Fountain: Certificate of Proficiency, Welding Level III
Ashton Ryan Hanson: Associate of Applied Science, Welding, Certificate of Applied Science, Welding, Certificate of Proficiency, Welding Level III
‡ Dominic Scott Hoffmeyer: Associate of Applied Science, Fire Science, Certificate of Applied Science, Fire Science
* Michelle Nichole Jensen: Associate of Arts
Jayden Johnson: Certificate of Proficiency, Automotive Service Operations
Cain Jordan: Certificate of Proficiency, Welding Level I, Certificate of Proficiency, Welding Level II
Jace D. Kruouskop, Certificate of Proficiency, Visual Communication Fundamentals
Zoe Kuhl, Certificate of Proficiency, Visual Communication Fundamentals
Cassidy Lewis: Associate of Applied Science, LNA to RN
Dresden Herbert Meier: Certificate of Proficiency, Visual Communication Fundamentals
Samuel Leigh Montoya: Certificate of Proficiency, Welding Level III
§ ‡ * Jamie Lee Ortega: Associate of Applied Science, LNA to RN
Cameron Timothy Ortega: Associate of Applied Science, Welding
Ashton James Perkins: Certificate of Proficiency, Welding Level III
Kaidence Roberts: Certificate of Proficiency, Visual Communication Fundamentals
Katelyn Fay Roszak: Certificate of Proficiency, Cosmetology - Hairstyling
Coen Rowell: Certificate of Proficiency, Welding Level I, Certificate of Proficiency, Welding Level II
Cody L. Scoggin: Certificate of Proficiency, Electrical Systems & Engines
Matthew James Seitz: Certificate of Proficiency, Automotive Service Operations
* Jacob Alexander Starkey: Associate of Applied Science, LNA to RN
Crete Vallery: Certificate of Proficiency, Welding Level III
McNary, AZ
Elizabeth G. Celaya: Certificate of Proficiency, Visual Communication Fundamentals
Ernie R. Maxwell: Certificate of Proficiency, Fire Science Firefighter
Robby Wayne Titla: Associate of Applied Science, Surgical Technology
Mesa, AZ
§ ‡ ** Lauren Alexis Stidham: Associate of Arts
Page, AZ
‡ ** Ashlyn Irene Adakai: Associate of Science
Phoenix, AZ
** Rolan Butch Wissel: Certificate of Applied Science, Energy & Industrial Technician - Electrical & Instrument, Certificate of Proficiency, Energy & Industrial Technician - Electrical & Instrument
Pinedale, AZ
Avery Kay Cherry: Certificate of Proficiency, Medical Assistant
Gracie Jo Perkins: Certificate of Proficiency, Cosmetology, Certificate of Proficiency, Cosmetology - Hairstyling, Certificate of Proficiency, Cosmetology - Nail Technician
Pinetop, AZ
Veronica Endfield: Associate of Applied Science, Business-Modern Office Technologies
* Josh Emilio Gonzalez: Associate of Applied Science, Automotive Technology, Certificate of Applied Science, Automotive, Certificate of Proficiency, Automotive Service Operations
Steven Halls: Certificate of Proficiency, Visual Communication Fundamentals
Mackenzie Lee Heisler: Certificate of Proficiency, Medical Assistant
Katie L Huser: Associate of Applied Science, LNA to RN
Lucien Drake Keeble: Certificate of Proficiency, Automotive Service Operations
Savannah Rochelle Lewis: Associate of Arts
‡ ** Christian Elijah Marshall: Associate of Arts
Savannah L. Osborne: Certificate of Proficiency, Fire Science Firefighter
* Manuel Homero Roman Mosqueda: Associate of Applied Science, Welding, Certificate of Applied Science, Welding, Certificate of Proficiency, Welding Level III
Esaias Trinidad Santana: Certificate of Proficiency, Electrical Systems & Engines
Kaytera L. Steah: Certificate of Proficiency, Visual Communication Fundamentals
Carmelita Cammille Tessay: Certificate of Proficiency, Business-Entrepreneurship Fundamentals
Pinon, AZ
Nicole P. Notah: Certificate of Proficiency, Early Childhood Studies
St. Johns, AZ
Riley Bryan: Certificate of Proficiency, Welding Level I, Certificate of Proficiency, Welding Level II
Grant Evans Crosby: Certificate of Proficiency, Welding Level I, Certificate of Proficiency, Welding Level II, 
Rosa Cuiriz: Certificate of Proficiency, Welding Level I, Certificate of Proficiency, Welding Level II
Kesha Garcia: Certificate of Proficiency, Welding Level I, Certificate of Proficiency, Welding Level II
* Elizabeth Heap: Associate of Arts in Elementary Education
* Hunter Jarvis: Associate of Applied Science, Welding, Certificate of Applied Science, Welding, Certificate of Proficiency, Welding Level III
Ryan Lewis: Certificate of Proficiency, Welding Level I, Certificate of Proficiency, Welding Level II
Malena Lucero: Certificate of Proficiency, Welding Level I, Certificate of Proficiency, Welding Level II
Eliana Morales: Certificate of Proficiency, Medical Assistant
Luis Morales: Certificate of Proficiency, Welding Level III
§ ‡ * Erica Novak: Associate of Science
* Michele Orona: Certificate of Applied Science, Medical Assistant, Certificate of Proficiency, Medical Assistant
Kyson Price: Certificate of Proficiency, Welding Level I, Certificate of Proficiency, Welding Level II
* Jason E. Rothlisberger: Associate of Applied Science, Energy & Industrial Technician - Industrial Plant Operations, Certificate of Applied Science, Energy & Industrial Technician - Industrial Plant Operations, Certificate of Proficiency, Energy & Industrial Technician - Industrial Plant Operations
* Westley Scott Scarbrough: Associate of Applied Science, Welding, Certificate of Applied Science, Welding, Certificate of Proficiency, Welding Level III
D'Angelo Spencer: Certificate of Proficiency, Welding Level I, Certificate of Proficiency, Welding Level II
Caden Thorn: Certificate of Proficiency, Welding Level I, Certificate of Proficiency, Welding Level II
Ian Michael Wilgus: Certificate of Proficiency, Paramedicine
* Maurissa Alice Wilhelm: Associate of Applied Science, Fire Science
** Raymond L. Winters: Associate of Applied Science, Welding, Certificate of Applied Science, Welding, Certificate of Proficiency, Welding Level III
Cameron John Winters: Certificate of Proficiency, Welding Level I, Certificate of Proficiency, Welding Level II
St. Michaels, AZ
Michaelea Rechia Nez: Certificate of Proficiency, Early Childhood Studies
* Vita M. Roan: Associate of Applied Science, ECD - Early Childhood Studies, Certificate of Applied Science, Early Childhood Studies, Certificate of Proficiency, Early Childhood Studies,
Sanders, AZ
Nizhoni Dawn James: Associate of Science
Second Mesa, AZ
§ ‡ * Angelica Louise Abeita: Associate of Business
Show Low, AZ
‡ * Breanna Lynn Adams: Associate of Applied Science, LNA to RN
Sylvia Aguilar: Certificate of Proficiency, Cosmetology, Certificate of Proficiency, Cosmetology - Hairstyling, Certificate of Proficiency, Cosmetology - Nail Technician
‡ ** Tyler A. Allen: Associate of Applied Science, LNA to RN
Ethan Benjamin Altop: Certificate of Proficiency, Electrical Systems & Engines
Benjamin David Altop: Certificate of Proficiency, Paramedicine
Ivin Taylor Begay: Certificate of Proficiency, Welding Level III
** Solille Brosemann: Associate of Arts
Andrew Lucas Brown: Associate of Applied Science, Paramedicine, Certificate of Proficiency, Paramedicine
‡ Ciara Renee Brown: Certificate of Applied Science, Practical Nursing
Emily G. Carreon: Associate of Applied Science, LPN to RN
Caleb M. Cisneros: Certificate of Proficiency, Electrical Systems & Engines
* Addie Brooke Clark: Associate of Applied Science, Medical Assistant, Certificate of Applied Science, Medical Assistant, Certificate of Proficiency, Medical Assistant
Breanna M. Cooper: Certificate of Applied Science, Practical Nursing
Joshua James Lee Daniels: Certificate of Proficiency, CIS-Cybersecurity
Kyle Van Dyer: Associate of Applied Science, Automotive Technology, Certificate of Applied Science, Automotive, Certificate of Proficiency, Automotive Service Operations
‡ Katelynd Fabian: Certificate of Applied Science, Medical Assistant, Certificate of Proficiency, Medical Assistant
Lillian Curtis Fish: Certificate of Applied Science, Practical Nursing
Kelsey Nicole French: Certificate of Applied Science, Practical Nursing
Landon Frost: Certificate of Proficiency, Welding Level I, Certificate of Proficiency, Welding Level II
‡ * Simran James Galhotra: Associate of Science
Brody Jake Garvin: Certificate of Proficiency, Welding Level I, Certificate of Proficiency, Welding Level II
Amber Rose Glauvitz: Certificate of Applied Science, Practical Nursing
Kadin Michael Goodman: Certificate of Proficiency, Electrical Systems & Engines
Richard Calvin Gunstone: Certificate of Proficiency, Automotive Service Operations
Kinley Rebecca Hartman: Certificate of Proficiency, Cosmetology - Hairstyling
‡ * Sondra Jeanine Harvey: Associate of Applied Science, Medical Assistant
Nolan Levi Hatch: Certificate of Proficiency, Electrical Systems & Engines
Christopher Jude Heal: Certificate of Proficiency, Visual Communication Fundamentals
Landen Blaze Henderson: Certificate of Proficiency, Welding Level I, Certificate of Proficiency, Welding Level II
Dillan Justin-Roy Heuett: Certificate of Proficiency, Fire Science Firefighter
Hayden Daniel Hitchcock: Certificate of Proficiency, Automotive Service Operations
Rhiannon Dawn Hunt: Certificate of Proficiency, Cosmetology, Certificate of Proficiency, Cosmetology - Hairstyling, Certificate of Proficiency, Cosmetology - Nail Technician
‡ * Judythe R. Hutchins: Associate of Applied Science, LNA to RN
* Harlie Jackson: Associate of Arts in Elementary Education
‡ David I. Jacob: Associate of Applied Science, CIS-Software & Web Development Specialization, Certificate of Applied Science, CIS-Software & Web Development, Certificate of Proficiency, CIS-Software & Web Development
‡ * Brandi Kristine Kakavas: Associate of Applied Science, LNA to RN
** Samuel Klueber: Associate of Applied Science, Automotive Technology, Certificate of Applied Science, Automotive
** Steven Lamar Kramer: Associate of Applied Science, Fire Science, Certificate of Applied Science, Fire Science
* Glenna Sue Lavoie: Associate of Applied Science, Cosmetology
* Julie A. Layden: Certificate of Applied Science, Practical Nursing
Evelyn Samai Marrufo-Torres: Certificate of Proficiency, Visual Communication Fundamentals
Tucker Martinetti: Certificate of Proficiency, Welding Level III
Diego De Jesus Martinez: Certificate of Applied Science, Paramedicine, Certificate of Proficiency, Paramedicine
Cory M. Mason: Certificate of Proficiency, Visual Communication Fundamentals
Caiden James McGregor: Associate of Science
James Young Meek: Certificate of Proficiency, Paramedicine
‡ Jennifer D. Miller: Associate of Applied Science, ECD - Early Childhood Studies, Certificate of Applied Science, ECD - Early Childhood Studies, Certificate of Proficiency, ECD - Early Childhood Studies
Victoria Renee Molina: Certificate of Proficiency, Visual Communication Fundamentals
Brittin Morales: Certificate of Proficiency, Cosmetology - Hairstyling,
‡ Kylee Moran: Certificate of Proficiency, Cosmetology - Hairstyling
Jaret Ivan Navarro: Certificate of Applied Science, Practical Nursing
Mason Grant Payne: Certificate of Applied Science, Welding, Certificate of Proficiency, Welding Level III
Trace Pena: Certificate of Proficiency, Fire Science Firefighter
Arcelia Adrina Pena: Certificate of Proficiency, Welding Level I, Certificate of Proficiency, Welding Level II
Sarah Faye Prouty: Associate of Arts in Elementary Education
Sean Michael Rael: Certificate of Proficiency, Visual Communication Fundamentals
** Carl Scott Ramsay: Associate of Applied Science, Automotive Technology, Certificate of Applied Science, Automotive, Certificate of Proficiency, Automotive Technology-Drive Train, Suspension & Steering, HVAC, Certificate of Proficiency, Automotive Technology-Brake & Transmission Systems
‡ ** Daniella Raney: Certificate of Applied Science, Practical Nursing
Sebastian Adol Rojas Quintuprai: Associate of Applied Science, CIS – Cybersecurity, Certificate of Applied Science, CIS – Cybersecurity, Certificate of Proficiency, CIS – Cybersecurity
* Elly Anna Shumway: Associate of Applied Science, Cosmetology, Certificate of Applied Science, Cosmetology, Certificate of Proficiency, Cosmetology, Certificate of Proficiency, Cosmetology – Hairstyling, Certificate of Proficiency, Cosmetology - Nail Technician
Emma Joy Shumway: Associate of Applied Science, Medical Assistant, Certificate of Applied Science, Medical Assistant, Certificate of Proficiency, Medical Assistant
Jordan James Tamondong: Certificate of Proficiency, Electrical Systems & Engines
Daryn Celeste Thompson: Certificate of Applied Science, Practical Nursing
Andrew Tipton: Certificate of Proficiency, Welding Level I, Certificate of Proficiency, Welding Level II
Brandon Ryan Turner: Certificate of Proficiency, Welding Level III
Kaitlynn Rene Wallace: Certificate of Applied Science, Practical Nursing
Ryan M. Watkins: Certificate of Proficiency, Electrical Systems & Engines
Leilannie Jessica-Jean Westover: Certificate of Proficiency, Cosmetology, Certificate of Proficiency, Cosmetology - Hairstyling, Certificate of Proficiency, Cosmetology - Nail Technician
‡ * Justine Whiting: Associate of Arts in Early Childhood
* Jazzmin Anne Whiting: Associate of Arts in Elementary Education
Megan Lynn Williams: Certificate of Proficiency, Welding Level I, Certificate of Proficiency, Welding Level II
* Alysia Marie Yosin: Certificate of Applied Science, Practical Nursing
Elizabelle Mercy Young: Associate of Arts
Snowflake, AZ
* Deanne Lisa Abeita: Associate of Applied Science, ECD - Early Childhood Studies, Certificate of Applied Science, Early Childhood Studies, Certificate of Proficiency, Early Childhood Studies
* Ashley M Abeyta: Associate of Applied Science, ECD - Early Childhood Studies, Certificate of Applied Science ECD - Early Childhood Studies
‡ * Mckenna Ren Ault: Associate of Applied Science, LNA to RN
Justin Todd Baldwin: Certificate of Proficiency, Welding Level III
Arriana Camille Brimhall: Certificate of Applied Science, Practical Nursing
Myles Gunner Caldwell: Associate of Applied Science, LNA to RN
Olivia Cordova: Certificate of Proficiency, Welding Level I, Certificate of Proficiency, Welding Level II
‡ * Auni Corynn Cottrell: Associate of Arts
* Cole Christopher Jam Cowen: Associate of Applied Science, Energy & Industrial Technician- Industrial Mechanics & Fluid Power, Associate of Applied Science, Energy & Industrial Technician - Industrial Electric Motors & PLC's
‡ Janella Leticia Czech: Associate of Applied Science, LNA to RN
‡ * Deedra Rain Dewitt: Certificate of Applied Science, Practical Nursing
‡ * Shavan Flake: Certificate of Applied Science, Practical Nursing
Jayce Gardner: Certificate of Proficiency, Electrical Systems & Engines
Keilani Dawn Gordon: Associate of Arts
Eduardo Guevara: Certificate of Proficiency, Automotive Service Operations
Reece Emmett Harris: Associate of Arts
* Samantha Lynn Jackson: Associate of Arts
Rosaleigh Lesueur: Certificate of Proficiency, Cosmetology - Hairstyling
Jake Frost Lewis: Certificate of Proficiency, Welding Level I, Certificate of Proficiency, Welding Level II
Jaden Pete Martinez: Certificate of Proficiency, Nursing Assistant
Blaine Mathews: Certificate of Proficiency, Welding Level I, Certificate of Proficiency, Welding Level II
‡ ** Jocilyn Loree McCleve: Associate of Arts
Lynessa Rae McNeil: Associate of Applied Science, LNA to RN
Nathan Steven Mills: Associate of Applied Science, LNA to RN
** Desiree Nadean Montejano: Associate of Applied Science, Cosmetology, Certificate of Applied Science, Cosmetology, Certificate of Proficiency, Cosmetology, Certificate of Proficiency, Cosmetology - Nail Technician
Jens Park Nielson: Associate of Applied Science, LNA to RN 
‡ * Jenafer Marie Olsen: Certificate of Applied Science, Practical Nursing
‡ * Heather Renee Petersen: Associate of Applied Science, LNA to RN
 Fernando Quintana: Certificate of Applied Science, Practical Nursing
* Kaybree Raisor: Associate of Arts
Bryce N. Rhoton: Certificate of Proficiency, Welding Level I, Certificate of Proficiency, Welding Level II
Tyler Jay Rogers: Certificate of Proficiency, Welding Level III
Haven K. Romney: Associate of Applied Science, LNA to RN
Dakota Lee Russell: Certificate of Proficiency, Fire Science Firefighter
Gage Solis Certificate of Proficiency, Electrical Systems & Engines
Ayana Trujillo-Estrada: Certificate of Proficiency, Welding Level I, Certificate of Proficiency, Welding Level II
Rhett I. Westbrook: Certificate of Proficiency, Welding Level I, Certificate of Proficiency, Welding Level II
Connor Rudd Williams: Certificate of Proficiency, Electrical Systems & Engines
* Ella Brooke Willis: Associate of Science
Springerville, AZ
Brian Acosta-Perez: Certificate of Proficiency, Electrical Systems & Engines
Alyssa Nicole Alderete: Certificate of Proficiency, Medical Assistant
Murphy L. Baker: Certificate of Proficiency, Welding Level I, Certificate of Proficiency, Welding Level II
** Kodi Lee Castillo, Certificate of Applied Science, Practical Nursing
Isabella Jayde Davis: Certificate of Proficiency, Cosmetology, Certificate of Proficiency, Cosmetology - Nail Technician
Ramon Enriquez-Quesada: Certificate of Proficiency, Welding Level III
Noah R. Harp: Certificate of Proficiency, Welding Level I, Certificate of Proficiency, Welding Level II
‡ * Kylie Rae Launiuvao: Associate of Applied Science Nursing, Certificate of Applied Science, Practical Nursing             
Brylee Rae Murphy, Certificate of Proficiency, Welding Level III
Jovan Ortiz: Certificate of Proficiency, Welding Level III
Trey Michael Padilla: Certificate of Proficiency, Welding Level III
Nikolas Anthony Pena: Certificate of Proficiency, Welding Level III
* Raylee Noel Sadler-Johnson: Certificate of Applied Science, Practical Nursing
Socorro Dalena Lynne Wenz: Certificate of Proficiency, Welding Level I, Certificate of Proficiency, Welding Level II
Sun Valley, AZ
Max Edward Alexander: Associate of Arts
Taylor, AZ
Jacob Bierman: Certificate of Applied Science, Practical Nursing
** Makayla Ann Bierman: Certificate of Applied Science, Practical Nursing
Selena Louise Campos: Certificate of Proficiency, Welding Level I, Certificate of Proficiency, Welding Level II
Caden Thomas Cantrell: Certificate of Proficiency, Welding Level I, Certificate of Proficiency, Welding Level II
‡ * Robert Lee Roy Case: Associate of Applied Science, LNA to RN
‡ * Alyssa Jean Frost Associate of Applied Science, LNA to RN
* Stetson Roy Hancock: Associate of Applied Science, Welding, Certificate of Applied Science, Welding, Certificate of Proficiency, Welding Level III
Brighton Hill Hatch: Certificate of Proficiency, Welding Level I, Certificate of Proficiency, Welding Level II
Thaeden C. Hensley: Certificate of Proficiency, Electrical Systems & Engines
Jordan Jeans-Hancock: Associate of Applied Science, LPN to RN
Wade Evans Johnson: Certificate of Proficiency, Paramedicine
Trisha L. Johnson: Certificate of Proficiency, Therapeutic Massage
Kae-Lynn Langsmith: Certificate of Proficiency, Cosmetology - Hairstyling
Valeria Lopez Rodriguez: Certificate of Proficiency, Nursing Assistant
Clifford J. Maxwell: Associate of Applied Science, Paramedicine, Certificate of Applied Science, Paramedicine
Christopher Brundage Owen: Certificate of Proficiency, Automotive Service Operations
Ky R. Owens: Certificate of Proficiency, Fire Science Firefighter
Corey Leigh Peterson: Certificate of Proficiency, Cosmetology - Hairstyling
Keith Alan Plympton: Certificate of Applied Science, Paramedicine, Certificate of Proficiency, Paramedicine
Zachary B. Reidhead: Certificate of Proficiency, Electrical Systems & Engines
Heather Rencher: Associate of General Studies
Logan M. Saline: Certificate of Proficiency, Electrical Systems & Engines
Jack Paul Schneider: Associate of Arts
** Jonelle Sinclair: Associate of Applied Science, Business Accounting, Certificate of Applied Science, Business-Accounting
William Ty Solomon: Certificate of Proficiency, Fire Science Firefighter
‡ Camra Michelle Solomon: Associate of Applied Science, Surgical Technology
Jessica Geneve Stepp: Certificate of Proficiency, Cosmetology - Hairstyling
Sunnie Day Thompson McCray: Associate of Applied Science, LNA to RN
Ethan R. Williams: Associate of Applied Science, Automotive Technology, Certificate of Applied Science, Automotive, Certificate of Proficiency, Automotive Service Operations
§ ‡ ** Kaylen Elizabeth Wilson: Associate of Arts
‡ John Gardner Wilson: Associate of Science
Vernon, AZ
Aiden Seth Hand: Certificate of Proficiency, Electrical Systems & Engines
Kelsey Judd: Certificate of Proficiency, Cosmetology - Hairstyling
Isabella Merifield: Certificate of Proficiency, Visual Communication Fundamentals
Whiteriver, AZ
Leticia Faye Albert: Associate of Business
Tianja Clark: Certificate of Proficiency, Early Childhood Studies
Kitana Amari Clawson: Certificate of Proficiency, Early Childhood Studies
Mikaela Emily Colby: Certificate of Proficiency, Early Childhood Studies
‡ Naomi Jay Cosen: Associate of Applied Science, Business-Accounting, Certificate of Applied Science Business-Accounting, Certificate of Proficiency, Business-Accounting Fundamentals
Miakoda Rayne Endfield: Certificate of Proficiency, Early Childhood Studies
Latina Lacapa Ethelbah: Certificate of Proficiency, Early Childhood Studies
‡ Kyle Dan Goseyun: Associate of Applied Science, Welding, Certificate of Applied Science, Welding, Certificate of Proficiency, Welding Level III
Leanna Marie Grimes: Certificate of Proficiency, Business-Entrepreneurship Fundamentals
Tyrell Darryl Gushoney: Certificate of Proficiency, Early Childhood Studies
Franko Harris: Certificate of Proficiency, Welding Level I, Certificate of Proficiency, Welding Level II
Tyson Ray Henry: Associate of Arts
Cheyenne Delarissa Holiday: Certificate of Proficiency, Early Childhood Studies
Dena Kimberly James: Associate of Arts
‡ * Lowanda Cicely Kessay: Associate of Arts in Elementary Education
Sierra Kayla Lister: Certificate of Proficiency, Early Childhood Studies
Maximillian Ignatius Lupe: Certificate of Proficiency, Early Childhood Studies
William C. Malone: Certificate of Proficiency, Welding Level III
Makayla Mariah Minjarez: Certificate of Proficiency, Early Childhood Studies
Taylor Brooke Minjarez: Certificate of Proficiency, Early Childhood Studies
Jc Hunter Nosie: Certificate of Proficiency, Early Childhood Studies
Darrell Brent Paddlety: Associate of Arts
Kealiiokalani D. Pike: Certificate of Proficiency, Visual Communication Fundamentals
§ ‡ Jolie Rae Selestewa: Associate of Arts, Associate of General Studies
Kameisha Kyra Skidmore: Certificate of Proficiency, Early Childhood Studies
Leila Gabrielle Walker: Certificate of Proficiency, Early Childhood Studies
Window Rock, AZ
Cayden Begaye: Certificate of Proficiency, Construction Technology
Tristan Cowboy: Certificate of Proficiency, Welding Level I, Certificate of Proficiency, Welding Level II
Lekeisha Curley: Associate of Applied Science ECD - Early Childhood Studies, Certificate of Applied Science, Early Childhood Studies
Winslow, AZ
‡ Alicia Anna Aguilar: Certificate of Proficiency, Early Childhood Studies
 Gracie Ann Alcott: Certificate of Proficiency, Medical Assistant
 Kyra Schuyler Begay: Certificate of Applied Science, Practical Nursing
 * Haneelia Jean Begay: Associate of General Studies
 Robert Anthony Cavazos: Associate of Applied Science, LNA to RN
 Tegan Joseph Chacon: Certificate of Proficiency, Welding Level I, Certificate of Proficiency Welding Level II
 Izaiah Cordova: Certificate of Proficiency, Welding Level III
 Nicholas Curnutte: Certificate of Proficiency, Welding Level I
 Autumn Jeanine Dickey: Certificate of Proficiency, Cosmetology
 * Lisa Guzman: Certificate of Applied Science, Practical Nursing
 Gloria M. Harvey: Certificate of Proficiency, Cosmetology
 Clydene Posiwyawnom Honyouti: Associate of Applied Science ECD - Early Childhood Studies, Certificate of Applied Science, Early Childhood Studies, Certificate of Proficiency Early Childhood Studies
Alessandra Linda Hurt: Certificate of Applied Science, Practical Nursing Winslow AZ
 Valerie Joe: Associate of Applied Science, Business - Medical Office Administration Specialization
 Micah Johnson: Certificate of Proficiency, Welding Level I, Certificate of Proficiency, Welding Level II
 * Michael James Leary: Associate of Applied Science, LNA to RN
 ‡ * Larissa A. Lewis: Associate of Applied Science, ECD - Early Childhood Studies, Certificate of Applied Science, Early Childhood Studies, Certificate of Proficiency, Early Childhood Studies
 Randley Manygoats: Certificate of Proficiency, Welding Level III
 Dandrick Aaron Miller: Associate of Arts
 Lucas Milligan: Certificate of Proficiency, Welding Level III
 Brittany Nicole Morris: Certificate of Proficiency, Pharmacy Technician
 ** Sari Marie Murdock: Associate of Arts
§ ‡ * Britainy Pennington: Associate of Applied Science, LNA to RN
‡ Kerry Marlise Redhorse: Associate of Applied Science, LNA to RN
 * Jennifer Lynne Sanderlin: Certificate of Applied Science, Business-Modern Office Technologies, Certificate of Proficiency, Business-Modern Office Technologies Fundamentals
 Rhiannon Kathleen Scott: Associate of Applied Science, LNA to RN
 Camden Tracy Sells: Certificate of Proficiency, Welding Level I, Certificate of Proficiency, Welding Level II
 Madelynn Skaggs: Certificate of Proficiency, Medical Assistant
 Kyla Wahl: Certificate of Proficiency, Medical Assistant
 Shanelle Rae Yazzie: Associate of Applied Science, ECD - Early Childhood Studies
 Matias Yazzie: Certificate of Proficiency Welding Level I, Certificate of Proficiency Welding Level II
Woodruff, AZ
Jesiee Lynn Gardner: Certificate of Proficiency, Early Childhood Studies
Jordan Smith: Associate of General Studies
Novlyn H Wilhelm: Certificate of Proficiency, Therapeutic Massage