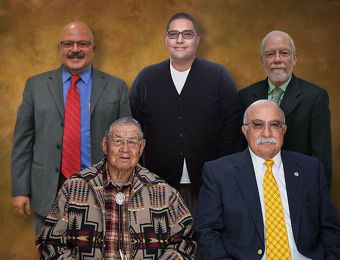 A publicly elected five-member District Governing Board sets college policies and oversees the general operation of Northland Pioneer College. The board hires the college president, who, in coordination with an executive team of vice presidents and directors, implements board policies and carries out day-to-day operations at the college.
Board meetings are usually held the third Tuesday of every month (except July) at 10 a.m. at the NPC Holbrook Campus located at 2251 E. Navajo Blvd. Meetings are held in the Tiponi Community Center, which is the first building on the left as you enter NPC's Holbrook campus from Navajo Blvd.
Statement of locations where all meeting notices of the Navajo County Community College District Governing Board will be posted.
Campus and center hours of operation vary throughout the year. Check current times and dates that NPC facilities are open to the public.