Summer Fun For Kids!
NPC offers a children's summer enrichment program in June and July each year. Your kids will have so much fun they'll forget  they're learning!
We're registering now for Summer 2019! Some classes begin June 3. Many of our classes are Science, Technology, Engineering and Mathematics (STEM) focused. We have a lot of fun surprises in store!
How to Register for Kids College Classes
All class registration and payment processes can be completed online from the comfort of your own home. Be sure to register at least 4 business days before to ensure your class is not canceled due to low enrollment.
Registration assistance and computers are always available at any NPC campus/center front office.
To Register/Pay Online:
Go to the NPC registration website.
Create an account or sign in if you already have one (top right corner).
Click on Course Search (left side, yellow box, sixth link).
Change to desired session, such as Summer 19.
Be sure the "category" is set to Kids College.
Click the small blue Search button.
Find class you want your kids to take.
Pay online. Some classes may have an additional supply fee that must be paid directly to the instructor at the first class meeting.
Enjoy your class.
Kids College Refund Policy:
Prior to First Day of class –or– if NPC cancels the class: 100 percent
Day that class begins: 50 percent
After class begins: No refund
---
Apply For A Kids College Scholarship!
NPC Friends and Family offers Kids College scholarships to eligible students to ensure that more students can expand their minds while having fun this summer! Applications are due by Wednesday, April 24, 2019!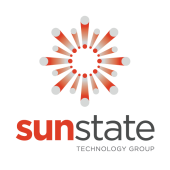 NPC Friends and Family is excited to announce 20 new STEM scholarships for Kids' College 2019!
These scholarships, each for up to $40 toward a Kids' College class in Science, Technology, Engineering or Mathematics, are made possible through the generous support of Sunstate Technology Group of Show Low. www.sunstatetech.com/
Sorry, we are no longer accepting applications.
---
Share Your Special Interest with Kids
NPC is always looking for additional fun and engaging classes for our Kids College. If you're interested in teaching a class for Kids College, please submit an instructor form.
NPC's STEM Van: Learn about NPC's mobile classroom that brings Science, Technology, Engineering and Math to local schools!
---
Contact Us!
Sign up for our e-Newsletter (email) or ask us a question:
Snowflake Campus
Student Center
1611 S. Main St.
Snowflake, AZ 85937