UPCOMING FALL  2 0 1 9
TO ORDER TICKETS, call the PAC box office at (928) 536-6250, or place your order online.  |  Directions
---
Free Movie Nights
All Movies Begin at 7 p.m. - Performing Arts Center in Snowflake
Admission is FREE - Reasonably priced concessions are available for purchase.
Friday, September 20: Toy Story 4, Rated:G
Synopsis from Disney/Pixar: Woody (voice of Tom Hanks) has always been confident about his place in the world, and that his priority is taking care of his kid, whether that's Andy or Bonnie. So when Bonnie's beloved new craft-project-turned toy, Forky (voice of Tony Hale), declares himself as "trash" and not a toy, Woody takes it upon himself to show Forky why he should embrace being a toy. But when Bonnie takes the whole gang on her family's road trip excursion, Woody ends up on an unexpected detour that includes a reunion with his longlost friend Bo Peep (voice of Annie Potts). After years of being on her own, Bo's adventurous spirit and life on the road belie her delicate porcelain exterior. As Woody and Bo realize they're worlds apart when it comes to life as a toy, they soon come to find that's the least of their worries.Fun for the whole family! Woody, Buzz and the rest of the Toy Story gang are back! We get to meet a few new friends too in their new adventure.
Friday, October 4: The Farewell,  Rated: PG (for thematic material, brief language and some smoking)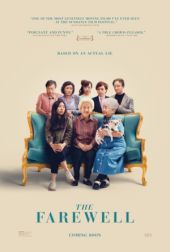 Synopsis from A24 Films:In this funny, uplifting tale based on an actual lie, Chinese-born, U.S.-raised Billi (Awkwafina) reluctantly returns to Changchun to find that, although the whole family knows their beloved matriarch, Nai-Nai, has been given mere weeks to live, everyone has decided not to tell Nai Nai herself. To assure her happiness, they gather under the joyful guise of an expedited wedding, uniting family members scattered among new homes abroad. As Billi navigates a minefield of family expectations and proprieties, she finds there's a lot to celebrate: a chance to rediscover the country she left as a child, her grandmother's wondrous spirit, and the ties that keep on binding even when so much goes unspoken. With The Farewell, writer/director Lulu Wang has created a heartfelt celebration of both the way we perform family and the way we live it, masterfully interweaving a gently humorous depiction of the good lie in action with a richly moving story of how family can unite and strengthen us, often in spite of ourselves.
---
Play: Under Milk Wood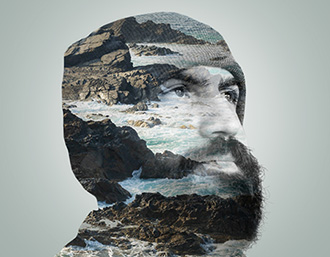 Dinner Theatre Performances: November 9 & 14 
Dinner Service begins at 6 p.m. - Performing Arts Center in Snowflake
All Tickets are $25.00 each (Reservations Required – No Discounts or Refunds)
Dinner catered by RC's Catering of Heber/Overgaard
Mixed Green Salad with Cranberry Vinaigrette
Split Cornish Game Hen with Lemon Glazed Carrots with Leek
Buttered New Potatoes with Parsley
Welsh Apple Dessert
Entree alternative: Welsh Shepherd's Pie (vegetarian/gluten-free)
Show Only Performances:
Friday, November 8 • 7:00 p.m.
Friday, November 15 • 7:00 p.m.
Saturday, November 16 • 2:00 & 7:00 p.m.
Admission: Advance Tickets: $7.00 • Day of Show: $9.00 • $1.00 Discount for Senior Citizens, NPC Students and Staff
In the masterpiece completed just before his untimely death at age 39, poet Dylan Thomas gave the fullest expression to his sense of the magnificent flavor and variety of life. A moving and hilarious account of a spring day in a small Welsh coast town, Under Milk Wood begins with dreams and ghosts before dawn, moves through the brilliant, noisy day of the townspeople and closes as the "rain of dusk brings on the bawdy night." As Randall Jarrell wrote: "It would be hard for any work of art to communicate more directly and funnily and lovingly what it is like to be alive." Dylan Thomas called it "a play for voices," and enthusiastic audiences agreed with critics, who called it "probably the richest . . . theatre experience of the season" (Saturday Review) and "a dazzling combination of poetic fireworks and music-hall humor" (NY Times). When it was finally broadcast on the BBC Third Programme, The New Statesman wrote: "It is lyrical, impassioned and funny, an Our Town given universality."
The play is performed through special arrangement with Samuel French, Inc.
---
Introduction to Acting Class One-Acts
Tuesday, December 10 • 7:00 p.m.
Admission: Please bring a non-perishable food item or a $5 donation, all of which will be donated to an area food bank to assist those who have a need during the Christmas and holiday season.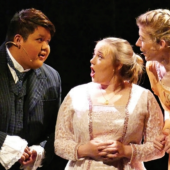 We invite you to join us for this performance which features the work of the Introduction to Acting students, as they perform in a series of short plays that demonstrate vocal and physical skills they have acquired in addition to their ability to interpret scripts and create truthful, fully-realized characters.
---
White Mountain Symphony Orchestra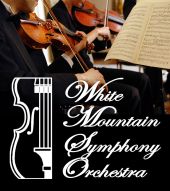 Concert information for our partner organization, WMSO, is presented as a courtesy to the patrons of the fine and performing arts in northern Arizona. For concert details and more information, visit their website, wmso.webs.com.
Concert: Honoring Our History
Featuring Violinist Dr.Theresa Dick 
• Performing the theme from Schindler's List, by John Williams •
Friday, September 28 • 3 & 7:00 p.m. • Blue Ridge High School Auditorium • 
Monday, September 30 • 7:00 p.m. • St. Johns High School Auditorium •
Musicians from SJHS will be performing with WMSO 
Christmas Concert
Saturday, December 14 • 3 p.m.
• Snowflake High School Auditorium •
Student Concerto Concert 
Saturday, April 18 • 3 p.m.
• Show Low School District Auditorium •
Season Finale 
Saturday, June 13 • 7 p.m.
• Show Low School District Auditorium •
Tickets available from local chambers of commerce or at the door on the day of the concert: Adults $10 | Youth $5 (ages 5-18) | Free admission for Veterans & 1st Responders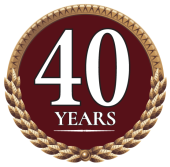 Open Rehearsals: Thursdays at 7 p.m. at the NPC Performing Arts Center in Snowflake/Taylor. Come, share your instrumental musical talents! An audition may be required to join the orchestra. Call (928) 476-8656 for more information.
---

NPC, the High Country Barbershop Chorus and local school choirs present: "Christmas in the Pines"
Tuesday, December 17, 2019 • 7 p.m.
• Saint Mary of the Angels Catholic Church •
In the St. Joseph's Family Center
1915 S. Penrod Rd., Pinetop
Admission by donations, with proceeds split equally with participating school choirs.
The White Mountain Symphony Orchestra is supported in part by Northland Pioneer College and also receives support from the Arizona Commission on the Arts, which receives support from the State of Arizona and the National Endowment for the Arts.