S P R I N G  2 0 1 9
TO ORDER TICKETS, call the PAC box office at (928) 536-6250, or place your order online.  |  Directions
---
  Play: Student One-Acts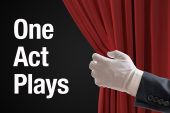 Tuesday, May 7, 2019
Show begins at 7 p.m.
Admission: $5.00 Donation or Non-Perishable Food Item (Going to local food bank to help those in need)
The One Act performances are a part of the colleges Introduction to Acting and Directing classes where student actors are paired with a student director to gain further opportunities they have learned in the respective Acting and Directing courses.  The class will feature work by 4 directors: Ethan Jackson, Mikayla Pitterle, Charlotte Skousen and Cassie Spaulding-McDowell, and 16 actors: Mitchell Armer, Cruz Denetso, Darion Douglas, Janetzy Gonzalez, William Hough, Jackson Kittrell, Lindsey Owen, Emily Payne, Xannady Reidhead, Kari Rolfe, Brock Sherwood, Anna Smith, Austin Stanislawski, Kobe Teller, and Hallie Young.
---
  Play: Seussical Kids! 
Thursday, June 13, 2019 • Noon
Friday, June 14, 2019 • Noon & 6 p.m.
Admission: Free • Call the PAC Box Office for Reservations
Horton the Elephant, the Cat in the Hat and all of your favorite Dr. Seuss characters spring to life on stage in Seussical KIDS, a fantastical musical extravaganza from Tony-winners, Lynn Ahrens and Stephen Flaherty (Lucky Stiff, My Favorite Year, Once on This Island, Ragtime). During the musical the powers of friendship, loyalty, family and community are challenged and emerge triumphant! Seussical KIDS is great fun for the whole family. Young performers will be excited to portray the characters from the popular Dr. Seuss books.
Produced through special arrangement with Music Theatre International (MTI).
NPC's Children's Theatre Project (part of the NPC Kids College program) offers children, ages 8-14, the opportunity to experience live theatre as performers. This year's theatre camp will be held June 3-14 at the Snowflake Campus. Enrollment begins on Wednesday, May 1, space is limited.
---
WHITE MOUNTAIN SYMPHONY ORCHESTRA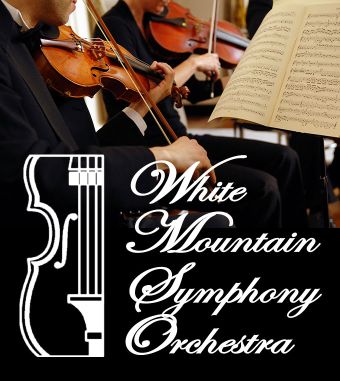 Concert information for our partner organization, WMSO, is presented as a courtesy to the patrons of the fine and performing arts in northern Arizona. For concert details and more information, visit their website, wmso.webs.com.
Tickets available from local chambers of commerce or at the door on the day of the concert.
Adults $10 | Youth $5 (ages 5-18)
Open Rehearsals: Thursdays at 7 p.m. at the NPC Performing Arts Center in Snowflake/Taylor. Come, share your instrumental musical talents! An audition may be required to join the orchestra. Call (928) 476-8656 for more information.
  15th Annual Pops Concert  |  Saturday, June 8, 2019 • 3 p.m.
Show Low School District Auditorium; Fundraiser
The White Mountain Symphony Orchestra is supported in part by Northland Pioneer College and also receives support from the Arizona Commission on the Arts, which receives support from the State of Arizona and the National Endowment for the Arts.