S P R I N G  2 0 1 9
TO ORDER TICKETS, call the PAC box office at (928) 536-6250, or place your order online.  |  Directions
---
  Movie: Spider-Man – Into the Spider-Verse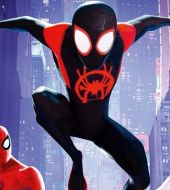 Friday, March 22, 2019
Show begins at 7 p.m.
Running Time: 117 minutes
Admission: FREE • Reasonably-priced Concessions Available
Teenaged Spider-Man Miles Morales inadvertently crosses into a parallel "Spider-verse," where he discovers a number of other Spider-heroes. When their realities are threatened, the multi-dimensional Spider-heroes team up to save their shared existence.
Critic Christopher Schobert wrote: "'Into the Spider-Verse' is the only animated film this year that can comfortably fit on the Top 10 list for a 10-year-old superhero junkie and a late-thirtysomething film critic." Jo Berry of Movies4Kids noted that "Best of all are the visuals, which are so rich, bright and stylized that your eyes and brain will need time to adjust and your jaw will be dropped from the first scene…."
*Rated PG* (for frenetic sequences of animated action violence, thematic elements, and mild language)
All films this semester are shown through a licensing agreement with Swank Motion Pictures, Inc.
---
  Event: SGA Talent Show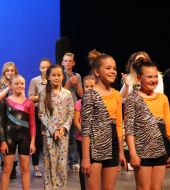 Friday, March 29, 2019
Show begins at 7 p.m.
Admission: $5.00 (Sorry, No Discounts)
The NPC Student Government Association invites you to come out for an evening of entertainment you won't soon forget. Big cash prizes will be awarded to Adult and Youth division winners, and you have the fun of cheering on the contestants as they do their best to earn your admiration, as well as the approval of a panel of judges who select the winners. You never know what fun will walk out on stage as past winners have included singers, dancers, comedians and even a bag-pipe ensemble. Don't miss out on the fun this year!
---
  Movie: Mary Poppins Returns
Friday, April 5, 2019
Show begins at 7 p.m.
Running Time: 130 minutes
Admission: FREE • Reasonably-priced Concessions Available
After suffering a personal loss, a grown-up Michael Banks and his sister Jane once again find their lives turned upside down by the "practically perfect" nanny Mary Poppins, who flies back into their lives with a host of eccentric pals to help them get through the difficult time.
Sean P. Means of the Salt Lake Tribune writes: "Mary Poppins Returns is a top-to-bottom delightful movie that will please fans of the 1964 movie and newcomers seeking a break from cynicism."
*Rated PG* (for some mild thematic elements and brief action).
All films this semester are shown through a licensing agreement with Swank Motion Pictures, Inc.
---
  Play: Jane Austen's Sense & Sensibility
Thursday, April 25 • 7:00 p.m.
Friday, April 26 • 7:00 p.m.
Saturday, April 27 • 2:00 & 7:00 p.m.
Admission: Advance Tickets: $7.00 • Day of Show: $9.00


$1.00 Discount for Senior Citizens, NPC Students and Staff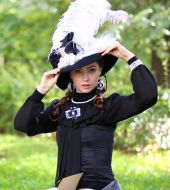 A playful new adaptation of Jane Austen's beloved novel that follows the fortunes (and misfortunes) of the Dashwood sisters — sensible Elinor and hypersensitive Marianne — after their father's sudden death leaves them financially destitute and socially vulnerable.
Set in gossipy late 18th-century England, with a fresh female voice, the play is full of humor, emotional depth and bold theatricality. Sense and Sensibility examines our reactions, both reasonable and ridiculous, to societal pressures. When reputation is everything, how do you follow your heart?
TheaterScene.net writes: "Kate Hamill's marvelous play is one of the finest stage adaptations of a literary classic. Our Jane would have expressed her approval."
Play adapted by Kate Hamill. Produced through special arrangement with Dramatists Play Service, Inc.
---
  Play: Student One-Acts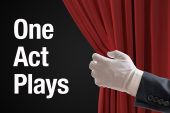 Tuesday, May 7, 2019
Show begins at 7 p.m.
Admission: $5.00 Donation or Non-Perishable Food Item (Going to local food bank to help those in need)
You are invited to join us for an evening of one-act plays performed by our Beginning Acting class students and interpreted by our Directing class students. The event functions as a public performance final exam for the students.
---
  Play: Seussical Kids! 
Thursday, June 13, 2019 • Noon
Friday, June 14, 2019 • Noon & 6 p.m.
Admission: Free • Call the PAC Box Office for Reservations
Horton the Elephant, the Cat in the Hat and all of your favorite Dr. Seuss characters spring to life on stage in Seussical KIDS, a fantastical musical extravaganza from Tony-winners, Lynn Ahrens and Stephen Flaherty (Lucky Stiff, My Favorite Year, Once on This Island, Ragtime). During the musical the powers of friendship, loyalty, family and community are challenged and emerge triumphant! Seussical KIDS is great fun for the whole family. Young performers will be excited to portray the characters from the popular Dr. Seuss books.
Produced through special arrangement with Music Theatre International (MTI).
NPC's Children's Theatre Project (part of the NPC Kids College program) offers children, ages 8-14, the opportunity to experience live theatre as performers. This year's theatre camp will be held June 3-14 at the Snowflake Campus. Enrollment begins on Wednesday, May 1, space is limited.
---
WHITE MOUNTAIN SYMPHONY ORCHESTRA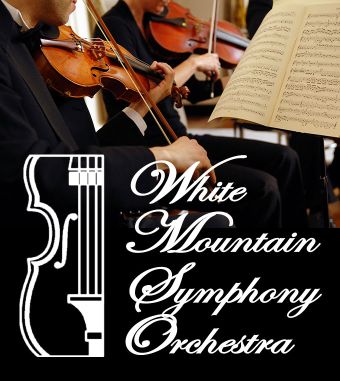 Concert information for our partner organization, WMSO, is presented as a courtesy to the patrons of the fine and performing arts in northern Arizona. For concert details and more information, visit their website, wmso.webs.com.
Tickets available from local chambers of commerce or at the door on the day of the concert.
Adults $10 | Youth $5 (ages 5-18)
Open Rehearsals: Thursdays at 7 p.m. at the NPC Performing Arts Center in Snowflake/Taylor. Come, share your instrumental musical talents! An audition may be required to join the orchestra. Call (928) 476-8656 for more information.
  Concerto Concert  |  Saturday, April 13, 2019 • 3 p.m.
Show Low School District Auditorium; Fundraiser
  15th Annual Pops Concert  |  Saturday, June 8, 2019 • 3 p.m.
Blue Ridge High School Auditorium; Fundraiser
The White Mountain Symphony Orchestra is supported in part by Northland Pioneer College and also receives support from the Arizona Commission on the Arts, which receives support from the State of Arizona and the National Endowment for the Arts.