Discover a place of inspiration and personalized attention.
NPC offers you a range of choices from university transfer to several direct-to-work degrees and programs.  Our faculty will take a personal interest in your success.
You Belong Here
---
Reasons To Attend NPC
Choice
Over 108 degrees, certificates and areas of study to choose from.
Direct To Work
Learn an employable skill and go straight to work or polish current skills to advance in your job.
University Transfer
Save thousands on your first two years of a bachelor's degree.
Affordability
Receive the best higher education value because NPC has one of the lowest tuition rates in Arizona! Our students graduate with no loan debt.
Quality
We offer small class sizes with an average of about 15 students, so you get more one-on-one attention from your instructor.
Academic & Career Advising
Our staff is dedicated to helping you create an educational plan and career path that will get you to where you want to be.
Dedicated Faculty
All NPC faculty have at least a master's degree in their field and are dedicated to your success.
Convenience
NPC has nine locations throughout northeastern Arizona, as well as online courses and programs in local high schools.
Real Job Skills
Our technical skills training programs offer students industry certifications and training focused on what employers need.
Financial & Scholarships
Yes, you can afford college, and we offer many scholarships to help you fill in the funding gaps.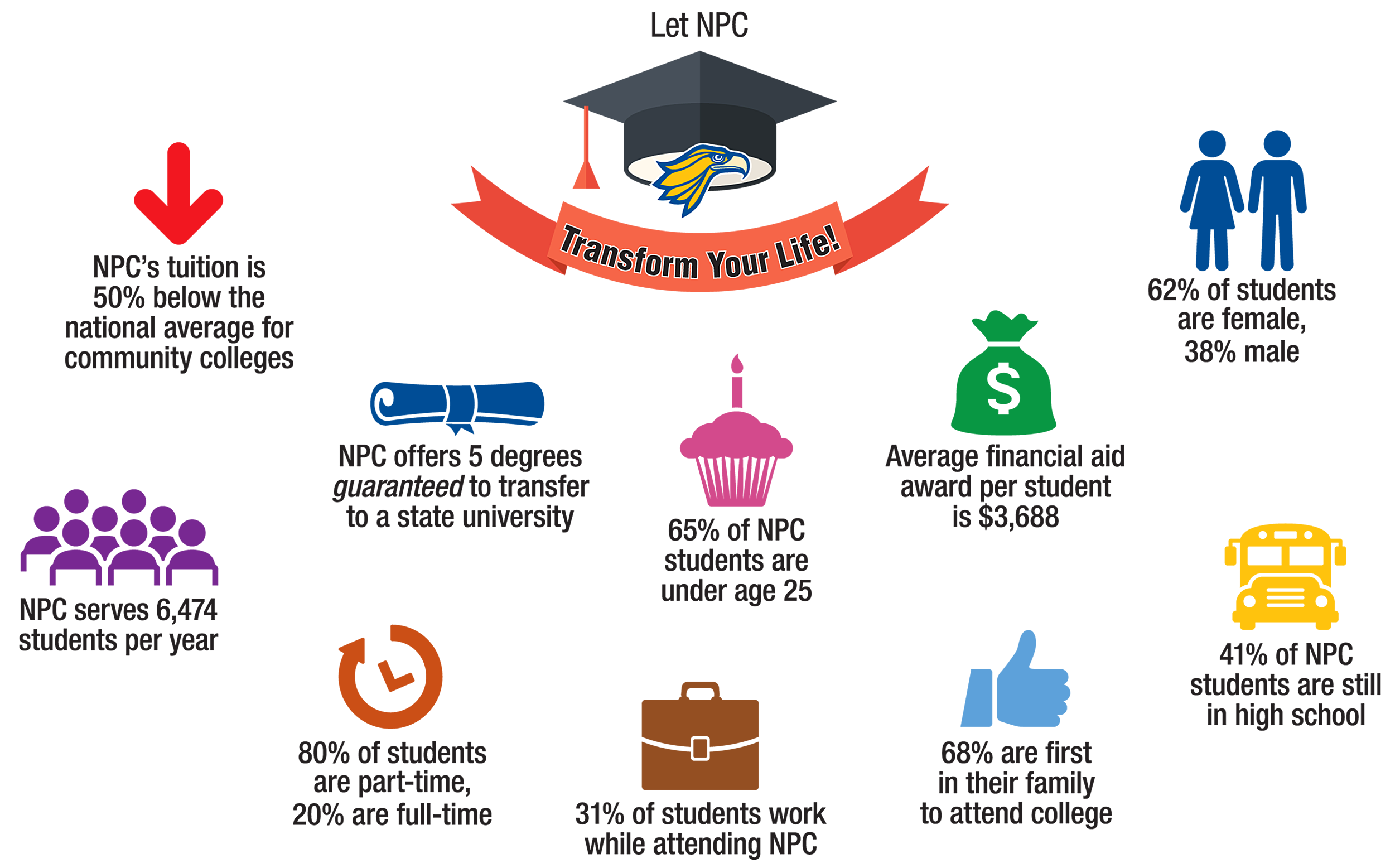 No Matter Your Passion
---
NPC has one of the lowest tuition rates in Arizona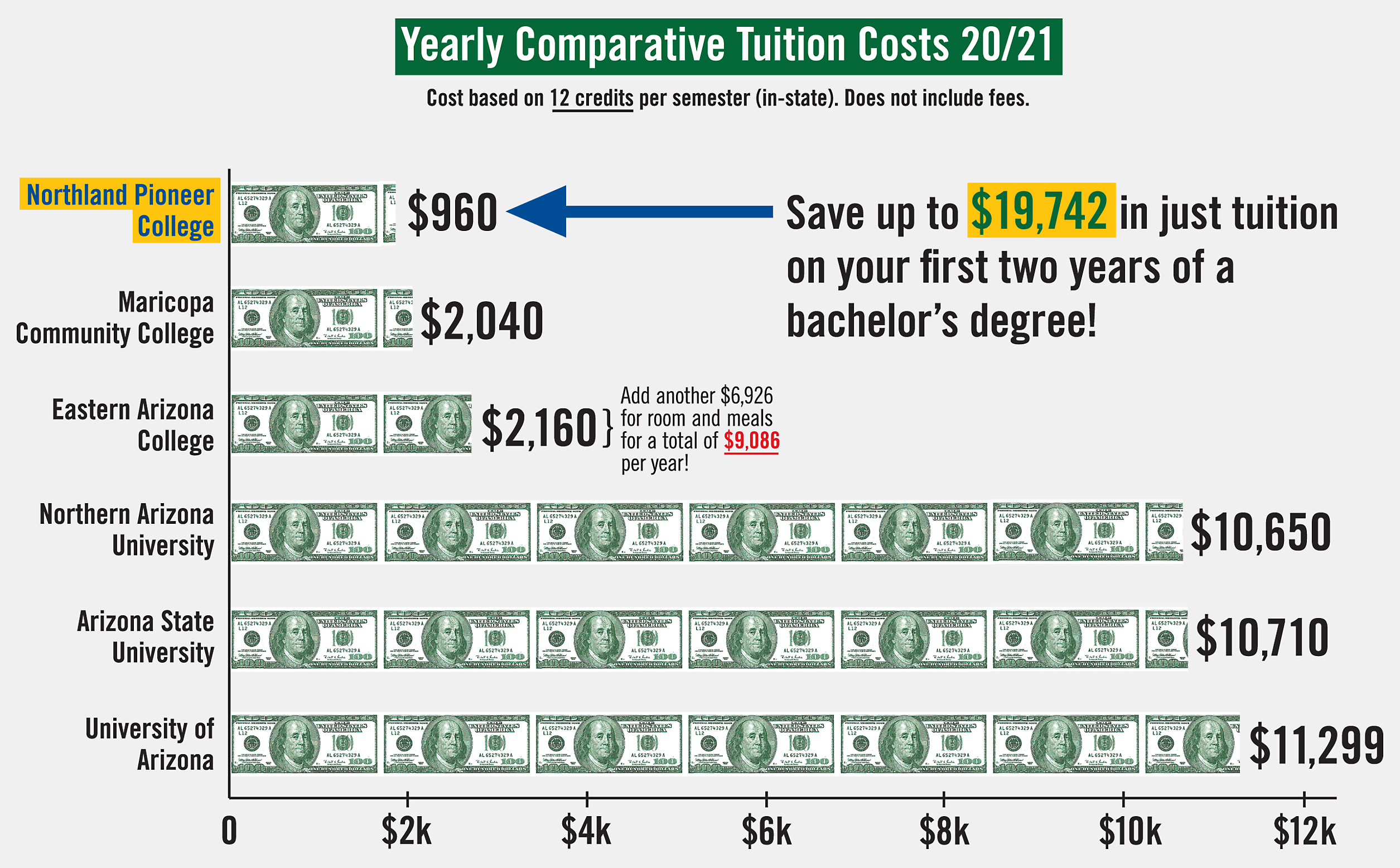 University Transfer Degrees
---
Top University Transfer Destinations for NPC Students
NPC Offers 5 guaranteed University transfer degrees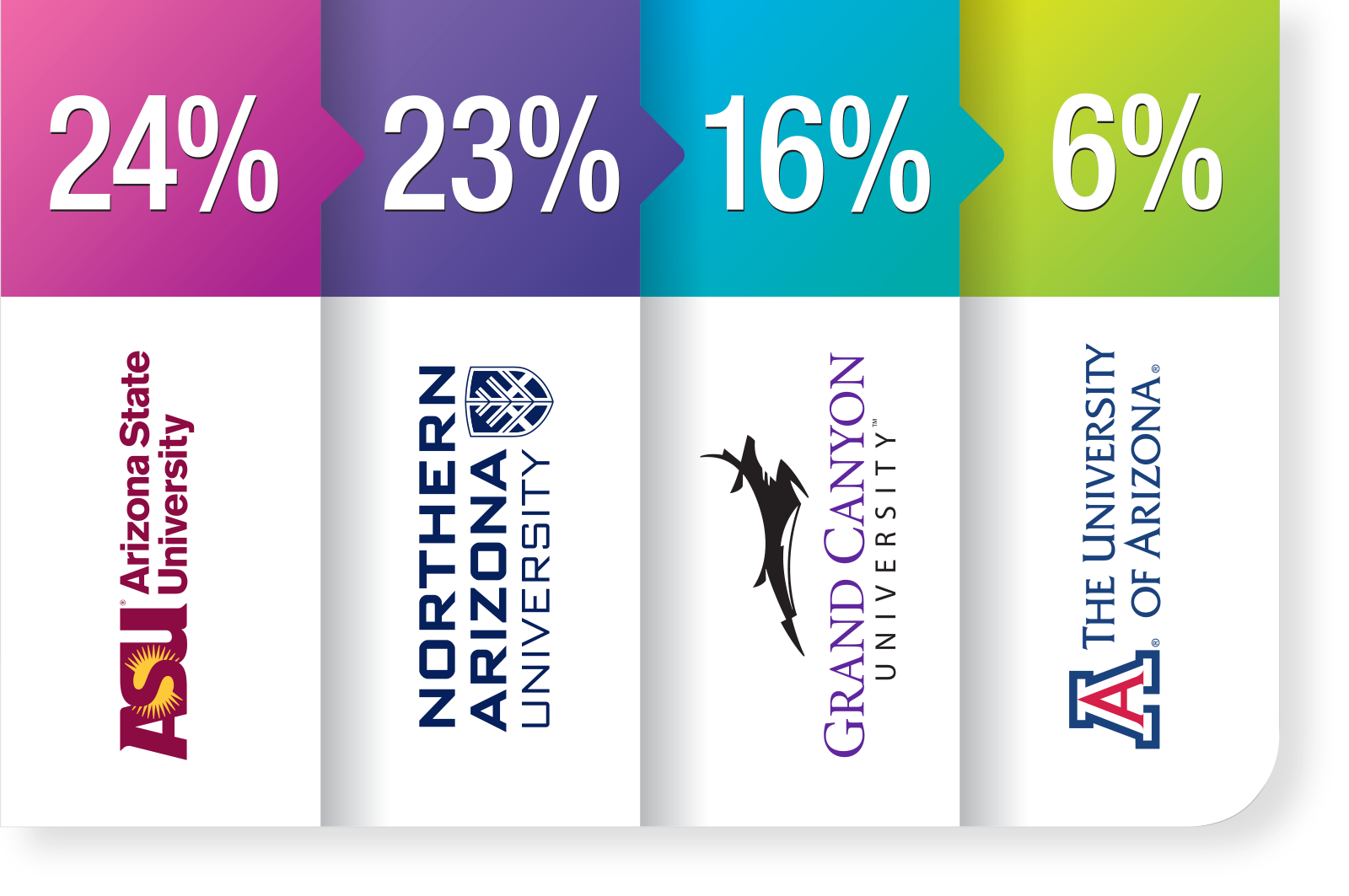 How Do I Get started?
NPC offers financial assistance to those who need it as well as an easy payment plan to help cover costs. Learn more about each option and then follow the three steps below.