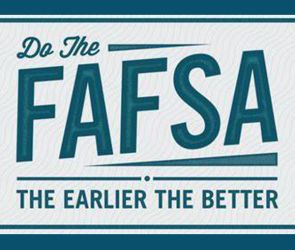 Fill out the Federal Student Aid Application today! 
CLICK HERE to Apply!!!
Completing the Free Application for Federal Student Aid (FAFSA®) form allows you to be considered for federal student aid. In addition NPC uses FAFSA information to award their own scholarships and other aid. But aid is limited, so you have to meet the deadlines!
FAFSA® forms open on October 1, and close on June 30 of the Academic Year in which they are applicable for.
Example: file for 2022-23 Academic Year funding (Fall '22, Spring '23, Summer '23) by June 30, 2023; file for 2021-22 Academic Year funding (Fall '21, Spring '22, Summer '22) by June 30, 2022.
Income information will be from the Prior Year's Federal Tax Return and W-2(s).
Plan how to pay for college before you start. Ask NPC's Academic Advisors and financial aid office about state, college, and nonprofit grants and scholarships you can also apply for.