Dr. Chato Hazelbaker, Ed.D.
At Northland Pioneer College, Hazelbaker led the implementation of the 2023-2025 strategic plan. That plan calls for the addition of three academic programs at the two-year level, and the launching of the college's first baccalaureate program during the 2023-2024 school year.  
With Hazelbaker's leadership, the 2022-2023 school year also saw an expansion of diversity, equity and inclusion work propelled by a $1.3 million Title III grant that allowed the college to hire its first Native American Student Success Coordinator and expand programming at the three centers located on tribal lands.
President's Welcome
As Northland Pioneer College (NPC) celebrates our 50th anniversary this year, I wanted to provide a small glimpse into some of the exciting recent accomplishments and where we are headed in the next 50 years. Currently, NPC is experiencing growth and expansion as we connect students to living wage jobs and continue to be a force for economic development throughout the region.
In January 2024, NPC will launch our first bachelor's degree program, the Bachelor of Applied Science in Early Childhood Education. This program will prepare students to teach pre-K through 3rd grade without the need to relocate to a larger university. Other new programs include Health and Physical Education, Behavioral Health, and the Administration of Justice. All these programs align with high-demand jobs and rewarding careers right here in northeastern Arizona. These new programs are on top of dozens of well-established programs that are available at our nine locations, and in some cases remotely with minimal time spent at a campus or center.  
Coming into this year, we are excited to be opening new facilities on the White Mountain Campus (WMC) in Show Low and at the Little Colorado Campus (LCC) in Winslow. In Show Low, our new Skills Center brings welding, automotive, and future technical programming back to campus. Welding and Automotive are two of the largest programs at the college, and this new facility provides a great learning environment for students who are job ready when they graduate. In Winslow, partnering with NACOG Head Start we have opened a new building on the campus giving students access to Head Start Early Childhood programs and opening up many possibilities for future partnerships. 
Finally, we are expanding our commitment to you as a community and our students. We have made significant investments in new advisors and systems to better serve you. In addition, we have developed a Workforce Development Task Force to meet with local business and industry leaders to plan new programs and meet training needs in the communities we serve.  
We are not even close to done. There are new programs in the pipeline, new buildings being planned, and more. As we celebrate 50 years, we can't wait to see what is ahead. 
---
NPC Highlights
Academic Highlights
NPC has a fifty-year tradition of preparing students for the workforce, or for further education with opportunities for students to transfer credits directly to any of the Arizona state universities. Supported by taxpayers, grants, and private philanthropy, NPC has one of the lowest costs of attendance in the nation. 
We continue to see our students succeed in many ways. Our Registered Nursing program students had a first-time pass rate of 96% on the NCLEX exam in the 2022-2023 academic year. This is the licensure exam that allows students to start working as a nurse.  
Each year, our welding, automotive, cosmetology and construction students excel at the regional and national Skills USA competition where they compete against students from other colleges. In 2023, we had six students attend the national competition. At the regional level, we had students place in every category. This goes beyond just the technical skills but also prepares students with interviewing skills and professional networking talents. 
"Every year NPC is among the top producers of the All Arizona Academic Team members."
Students from all nine locations are eligible for this competition which leads to a full tuition scholarship to continue at any of the Arizona universities. Past winners are currently at Arizona State, the University of Arizona, and Northern Arizona University studying everything from cyber security to veterinary medicine. 
Whether a student accesses NPC classes while still in high school through any of our Early College programs, or is taking courses after high school, the college boasts highly qualified faculty, small class sizes, and staff that is ready to help each student plan their individual path to life success. From taking a single class, to our new bachelor's degree in Early Childhood Education, there are options for students to get the skills and credentials needed to grow into higher-wage jobs within northeastern Arizona without leaving the area.  
Service Area
Northland Pioneer College's service area is over 21,000 sq. miles and includes all of Navajo and Apache Counties, Arizona. NPC's centers are outfitted with high-tech connected classrooms to provide virtual learning experiences to remote locations increasing access for our students and community members.
2 counties
3 tribal nations
4 campuses
5 centers
Revenue Areas
$1 of public money invested in NPC = $2.10 in cumulative value to taxpayers over a student's working life!
NPC Revenue Sources
Top bar: 2022-23 Actual Revenue
Bottom bar: 2023-24 Adopted Budget
Dual Enrollment/NAVIT Agreements:
NPC partners with 20 area high schools to allow students to earn college credit while attending high school (dual enrollment). NPC also partners with the Northern Arizona Vocational Institute of Technology to bring vocational training to 12 area high schools.
New Programs
Moving into the 2023-24 academic year, Northland Pioneer College (NPC), has added four new academic and occupational degree programs to the college's offerings. The new programs are designed to assist graduates with direct employment opportunities and support students who want to continue their studies at a university. 
The new offerings debuting this fall include behavioral health studies, health and physical education, and the administration of justice studies. These new programs have been developed with careful analysis and in response to local, statewide, and national employment demands, and socioeconomic trends.
NPC's Dean of Career and Technical Education, Jeremy Raisor explains:
"The new programs support NPC's overall strategic goal by building on the relationships we have cultivated with local agencies and employers and by addressing the barriers students face in furthering their career and educational goals locally."
Administration of Justice
Building off of the established 20-week (36 credit) training course offered through the Northern Arizona Law Enforcement Training Academy (NALETA), NPC expanded the program to include an Associate of Applied Science in Administration of Justice Studies since many local and state agencies require additional education such as an associate degree, to obtain a promotion in the field. This program provides the necessary education and training to support law enforcement professionals in advancing their careers and is transferrable to a four-year university for continuing education.
Behavioral Health Studies
NPC's new behavioral health studies track provides the necessary education, training, and potential certification for students to find successful employment in behavioral health settings. Employment opportunities in the field include social work, inpatient and outpatient mental health services, substance use recovery services, developmental disability support, and forensic behavioral intervention, to name a few. The new Associate of Applied Science in Behavioral Health Studies degree will also prepare students to gain advanced credentials and transferable credit to a four-year behavioral health degree program.
Health & Physical Education
The program includes certificate options in sports medicine and in personal training and rehabilitation. Earning a certificate from NPC will qualify students to work as personal trainers, physical or occupational therapy technicians, assistants to athletic trainers, or as aides to physical therapists, occupational therapists, and chiropractors. Graduates with an Associate of Applied Science in Physical Health and Performance degree can continue professionally in the field, and work toward gaining the required education and training for advanced positions as physical therapy assistants, athletic trainers, physical therapists, occupational therapists, chiropractors, and medical doctors.
 

New Bachelor of Applied Science in Early Childhood Education!
Northland Pioneer College will launch its first bachelor's degree in Early Childhood Education starting spring of 2024.
In May of 2021, the adoption of Senate Bill 1453 allowed Arizona community colleges to begin offering baccalaureate degrees. After completing research and gaining valuable feedback from the community and potential employers, partners, and stakeholders, NPC determined the need to develop a new degree that would help improve access to teacher preparation programs in Early Childhood Education. Having recieved accreditation approval from the Higher Learning Commission (HLC) and the Arizona Department of Education, the new Bachelor of Applied Science in Early Childhood Education (BAS-ECE) degree will be offered at all NPC campus locations this upcoming spring 2024 semester. 
NPC's new bachelor's degree option is specifically intended to support communities in Navajo and Apache counties and reduce current teacher shortages in preschool and kindergarten through third grade. Students in the program will now be able to continue their education toward teacher certification locally through NPC. Additionally, NPC associate degree graduates will be given priority for program admission. An array of scholarship opportunities are available for students who enroll. Applications Accepted Starting October 1, 2023. Visit www.npc.edu/bas-ece or contact Dr. Allison Landy at allison.landy@npc.edu for more information.
NPC Friends and Family
In 2014, the NPC Foundation, established in 1983, was reorganized under the name of Northland Pioneer College Friends and Family, Inc., or NPC Friends and Family. It is the mission of the organization to support lifelong learning through fundraising, advocacy, and volunteerism, with an emphasis on connecting students with scholarships. The fledgling NPC Friends and Family established goals that prioritized growth, measured by the number of "friends" who supported the organization, through donations, participation in fund-raising events, and/or volunteering; amount of assets; and number of scholarship dollars awarded each year. With regard to the latter, it became apparent very early on that even more important than raising scholarship dollars, NPC students had to be taught how to apply for them and encouraged to do so. Many NPC students are the first generation in their families ever to attempt college, and there was a considerable misunderstanding about what applying for and winning a scholarship entailed. Teaching scholarship workshops and creating accessible online scholarship tutorials became and remains a top priority.  
In 2014, the number of "friends" on the NPC Friends and Family contact list totaled fewer than 200, not counting NPC employees. Today, there are over 1,200. In 2014, the 501(c)3 organization had a total of $213,960 in net assets, which included seven unique scholarship funds. As of 2023, net assets for NPC Friends and Family total $2,088,757 and include over thirty named and memorial scholarships. In the 2014-2015 academic year, a total of $18,390 in scholarships was awarded to 29 unique students. In the academic year of 2022-2023, $197,618 was awarded to 106 unique students, an increase of $76,712 over the previous academic year. Since 2018, the organization has been awarded the Platinum seal of approval by Candid (Formerly GuideStar) the nonprofit that helps other nonprofits across the country to connect with funders who support their work. This award is based on integrity and transparency and enhances the ability of the organization to continue to help NPC students improve their lives, and thus the lives of their families and communities, through the transformative power of education.  
---
About NPC Friends and Family
NPC Friends and Family is organized exclusively to support the mission and goals of Northland Pioneer College through advancement of college programs and services, establishment and growth of student scholarships and positive promotion of NPC. NPC Friends & Family Inc. is a 501 (c) (3) organization and all donations are tax-deductible. You can also make a tax-deductible donation at www.npcfriendsfamily.org.

Small Business Development Center (SBDC)
2023 Regional Economic Review 
Overall, Northeast Arizona fared better than most through the pandemic and in the recovery. The economy is strong. However, the economic situation within the NPC footprint is really the tale of two regions.
 Northern Areas
The Hopi lands and the Navajo Nation were hit harder during the pandemic and have been slower to recover. This recovery has been further hampered by limitations in accessing the needed capital to get businesses restarted. In response to this, the Federal government has instituted the State Small Business Credit Initiative to provide the needed capital on these Indigenous lands. We believe there will be an economic upturn in these areas over the next couple of years as this capital is deployed.
Holbrook and Winslow, who in part rely on I-40 traffic, have rebounded nicely as the tourists and families return to the road. Cities throughout the north report at or near record sales tax revenue. 
 Southern Areas
Capital      
Many of the hotels and restaurants in the southern area of our footprint have experienced record years as people from Tucson and Phoenix chose to work remotely in our area. Our companies now need capital to repair, refurbish or expand. Unfortunately, many of the lending policies are determined on a national basis which can limit access to those much-needed funds. For example, a major bank headquartered in San Francisco could potentially red-line lending to hotels nationally based on what they see locally. Our local banks are starting to identify this as a mistake and are working towards regional lending decisions which will greatly benefit our area. 
 Workforce issues 
Workforce issues remain the main growth restraint faced by area businesses. The inability to hire trained workers has resulted in businesses shortening operational hours, the services they can offer, and the clients they can accommodate. Governments, companies, and educational institutions have all recognized this problem and are currently initiating a number of programs to resolve it. Unfortunately, the lead time before the business sees an impact will probably be 2 to 3 years. 
---
About the SBDC
Northland Pioneer College's SBDC provides individual guidance, educational programs, and resources that help both prospective entrepreneurs and existing business owners be successful. All services are provided at no cost and your information is held in the strictest confidence. Our award-winning business consultants are an objective resource, focused only on your best interests. We can help you start, grow, sustain, or even sell a small business. No matter where you are in the business cycle, we can customize a program based on your specific needs.
Questions 
For more information, contact:
Craig Boston, Interim SBDC Center Director 
Goldwater Center, Rm 106-108 
1001 W. Deuce of Clubs, Show Low, AZ 85901 
craig.boston@npc.edu
(928) 532-6707
Northland Pioneer College 2022-2023 Facts
Image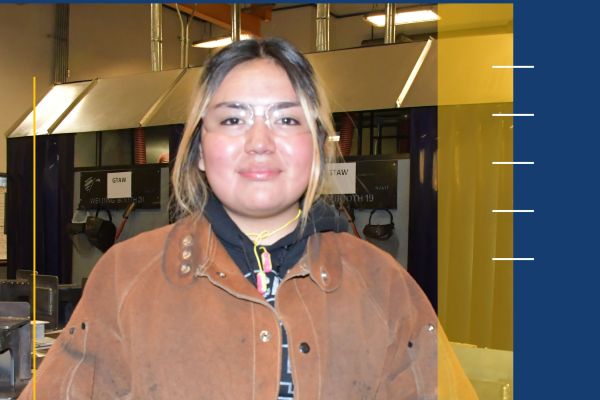 Title
View NPC's 2023 Annual Report in Full
Description
NPC's 2023 Annual Report.