NPC's high quality, one-year, accredited Licensed Practical Nurse (LPN) program prepares you to take the Arizona LPN examination and excel in the exciting field of professional nursing. Through hands-on experiences working in the classroom, clinicals and the community, you will receive the education you need to achieve your career goals in the healing profession.
Our holistically oriented faculty members are careful to provide you with planned experiences and individualized, up-to-date evidence-based instruction. Best of all, your nursing education costs a fraction of what you would pay for comparable nursing programs available elsewhere in Arizona. At NPC you will:
Be a part of nursing classes small enough that you can take advantage of personal tutoring and help from our highly experienced instructors.
Enter a nursing program so strong it achieves a retention rate of 95 percent annually.
Choose a nursing program that has one of the highest employment rates in Arizona: nearly 100 percent of our nursing graduates find employment within six months of graduation!
Pursue a nursing degree that provides both hands-on labs and clinical experience every semester so you gain the practical real-world skills you need to succeed as a nurse.
Continue your studies in NPC's Nursing program for a second year to become a Registered Nurse (RN).
Students must apply to be admitted into the NPC Nursing program. BEFORE being accepted, you must complete certain prerequisite courses (see entry requirements below). Admission to NPC does NOT guarantee admission to the Nursing program.
NPC also offers an LPN Refresher course for those with expired or LPN licensure in another state. Contact the Nursing Department for more information.
For more information about this program, please contact an NPC Academic Adviser. Also see the current NPC College Catalog and class schedule.
Labs and Classrooms
Required general education courses are offered at all NPC locations. Nursing classes are only offered at the Show Low and Winslow campuses.
Entry Requirements
1. Applicants must hold a current Arizona Certified Nursing Assistant license in good standing.
2. The following prerequisite courses are required BEFORE Nursing program admission and must be completed with a "C" grade or better before July 1 of the admission application year. A cumulative GPA of at least 3.0 is recommended.
BIO 181 - General Biology I
BIO 201 - Human Anatomy and Physiology I
BIO 202 - Human Anatomy and Physiology II
BIO 205 - Microbiology
CHM 130 - Fundamental Chemistry
ENL 101 - College Composition I
MATH: You must also have a satisfactory score in Elementary Algebra (or higher) within one year prior to application to the Nursing program.
College credits more than eight years old may be accepted with appropriate documentation and approval. See an NPC academic adviser for details.
3. NPC strongly recommends that you also complete the following general education requirements BEFORE applying to the Nursing program:
ENL 102 - College Composition II
PSY 240 - Developmental Psychology
PLUS, one of the following: ANT 102 - Cultural Anthropology  –OR–  SOC 101 - Introduction to Sociology
4. Applications and Information: (PDFs)
HESI Admission Test information & dates
Work Environment
Licensed Practical Nurses must often be on their feet for much of the day and may have to lift patients who have trouble moving in bed, standing or walking. These duties can be stressful, as can dealing with ill and injured people.
Job Outlook
Employment of licensed practical and licensed vocational nurses is projected to grow 16 percent through 2024. As the baby-boom population ages, the overall need for healthcare services is expected to increase. LPNs and LVNs will be needed in residential care facilities and in home health environments to care for older patients.
High emotional and physical demands may cause workers to leave the occupation, creating potential job openings. Job prospects should be favorable for LPNs and LVNs who are willing to work in rural and medically under-served areas.
Salary
Potential Job Titles
Licensed practical nurse, licensed vocational nurse, surgical technologist
Accreditation/Affiliations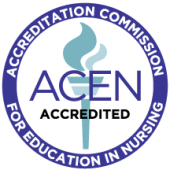 The NPC Nursing program is accredited by the Arizona State Board of Nursing and by the Accreditation Commission for Education in Nursing (ACEN)
Accreditation Commission for Education in Nursing
3343 Peachtree Road NE, Suite 850
Atlanta, Georgia  30326
Phone: (404) 975-5000  |  Fax: (404) 975-5020
Articulations
Once you have complete the first year of NPC's Nursing program you will have earned a Certificate of Applied Science (CAS) in Practical Nursing. You may choose to exit the program and work as a LPN, or you can continue in the program for a second year and work toward your Associate of Applied Science degree in Registered Nursing.
Student Outcomes
NCLEX Assessment Data:
NCLEX-RN Pass Rate
January 2016 – December 2016: 74%
January 2015 – December 2015: 78%
January 2014 – December 2014: 93%
On-Time Graduation Rate
70% – 2017 Graduates
76% – 2016 Graduates
96% – 2015 Graduates
Job Placement Rate
100% – May 2016 Graduates
(81% response rate)
95% – May 2015 Graduates
75% – May 2014 Graduates
Contact Information
1001 W. Deuce of Clubs
Ponderosa Center, Nursing & Allied Health Offices
Show Low, AZ 85901

(928) 532-6136