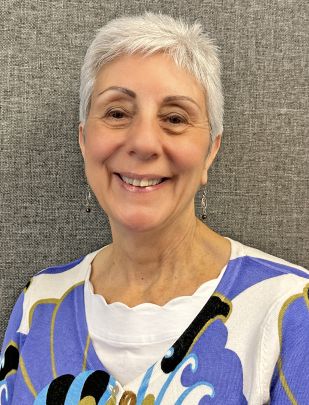 Northland Pioneer College (NPC) welcomes Christine Schaefer, as the college's new Associate Vice President of Human Resources (AVPHR).
Schaefer brings nearly a decade of leadership experience in managing human resources in higher education. Since 2014, Schaefer served as the AVPHR for The University of Arts in Philadelphia, PA. She is an expert at building sustainable, equitable, and innovative workplaces. Prior to serving the university, she founded and led her own HR consulting firm for 15 years. She also has extensive experience in a variety of industries, including working with Audubon Savings Bank, TD Bank/Commerce Bank, Ocean Spray, and NRG Energy, among others.
"Christine's ability to develop a creative, modern, and dedicated workforce while increasing efficiency and maintaining excellent employee relations is key to the college's strategic goals," says NPC's President, Dr. Chato Hazelbaker. "We are excited to have her."
Schaefer's responsibilities will include overseeing talent acquisition and development, compensation, benefits, performance management, labor relations, and HR departmental operations. She will provide guidance to NPC administration on personnel issues, including helping to increase institutional effectiveness and remove barriers that inhibit success in a diverse workplace.
"I'm thrilled to be working with the excellent team at NPC," says Schaefer. "I look forward to working with the college on developing and refining their strategic plan and on organizing and building good processes and practices." She says the college's mission of expanding minds and transforming lives is something she truly relates with. "I look forward to connecting with everyone at the college and assisting in the ever-evolutionary process of learning, transition, and change."
Schaefer is familiar with Northeastern Arizona, having visited the communities frequently over the last 20 years. She is looking forward to enjoying the area's four seasons. Schaefer is happily married to her husband of 21 years and looks forward to exploring the area and discovering new adventures. In her spare time, she enjoys solving cryptograms.