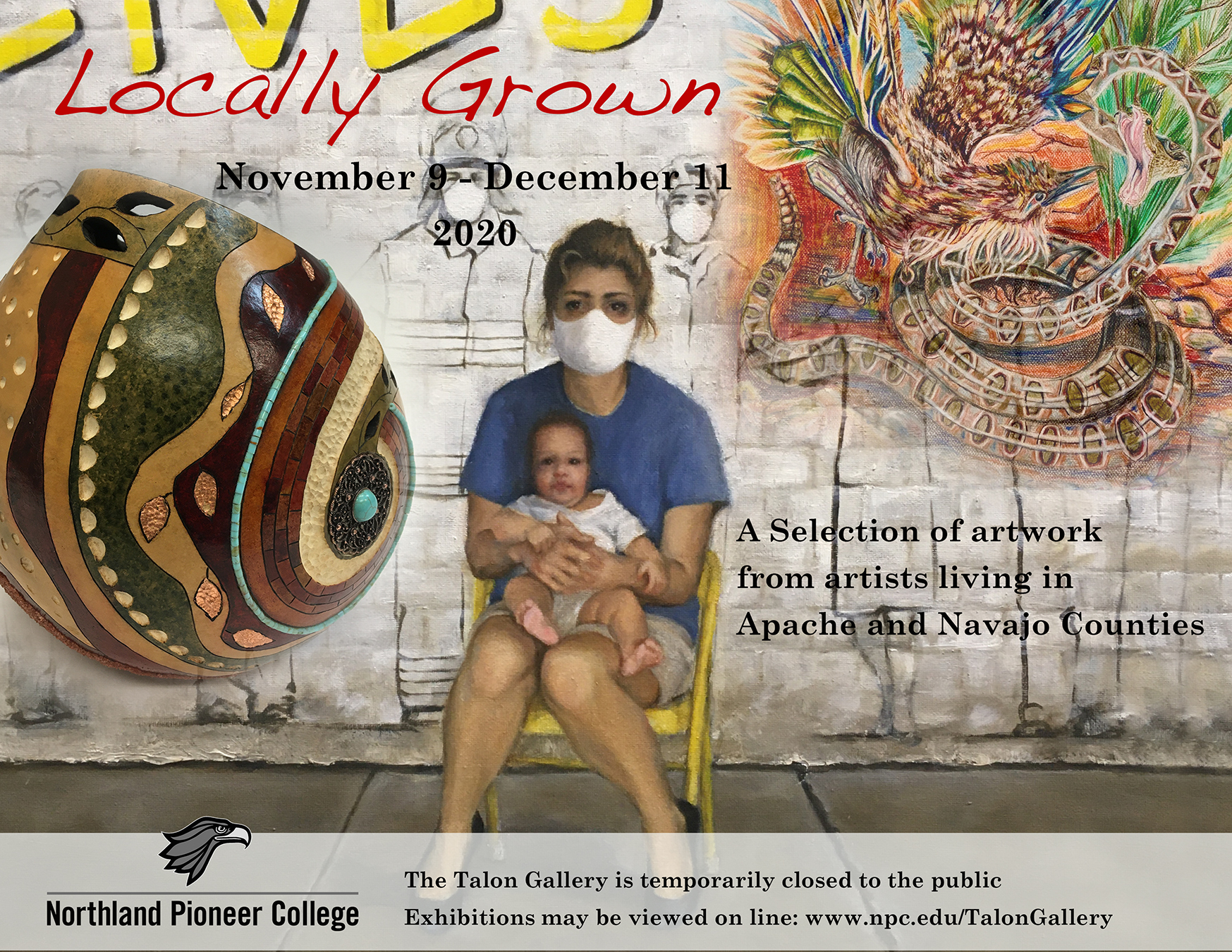 ---
---

About the Exhibition:
Locally Grown is an annual juried exhibition featuring a selection of original artwork from artists living in Apache and Navajo counties. Any artist over the age of 18 may enter artwork in any media.
This year, the exhibition was juried by Leslie Nichols, 2D artist and Assistant Professor at South Central Kentucky Community and Technical College, based in Bowling Green, KY.
"In these uncertain times, the impulse to create and the dedication to exhibit works of art is a testament to the best aspects of our culture. To represent the local creative spirit and diverse studio practices of Navajo and Apache Counties, I included up to two pieces by artists and chose 2d and 3d works for awards. From finely crafted painting to playful recreations of popular cartoon characters, thank you for creating work for this Locally Grown exhibition."
- Leslie Nichols     
The awards ceremony for Locally Grown will take place virtually on Zoom on December 11, from 6-7PM.
If you would like to attend, or if you are interested in participating in Locally Grown next year, please send an e-mail to: magda.gluszek@npc.edu