This scholarship is awarded by NPC Friends & Family Alliance.
Criteria
This is a General Scholarship. Applicant must:
Be a degree-seeking student at NPC at the time of the award, with degree plan on file before applying.
This is a need-based scholarship. Must demonstrate financial need through the FAFSA.
(Must be in good academic standing: not in default of a student loan or in overpayment status.)
Enrolled for 6 or more credits at NPC during semester of the award.
Cumulative G.P.A. of 2.5 or better on a 4.0 scale.
You are not eligible if you are currently in high school or have already obtained a Bachelor's degree.
Submission Requirements
Submit these completed documents:
Completed, signed and dated Scholarship Cover Letter. (Word document)
Personal essay of 500 words or less, describing your educational and career plans, and detailing how the scholarship will help you to achieve those plans. Please include in the essay if you knew Pres Winslow, and, if so, how he influenced your educational and/or career goals.
Demonstration of financial status as evidenced by Free Application for Federal Student Aid (FAFSA) Student Aid Report (SAR).
Current NPC unofficial transcript.
Copy of current NPC degree plan (Contact your NPC academic adviser).
Awarded
Awarded once per semester. Applies to tuition, books and fees. Previous recipients may re-apply.
About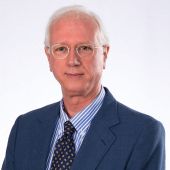 This scholarship was created to memorialize the contributions to higher education by Prescott Winslow, a member of the Navajo County Community College District Governing Board, who worked with students at Winslow High School to encourage scholarship applicants to reach educational goals.  |  Download (docx) flier with complete details.
Submit Application To
Submit NPC Friends & Family Scholarship Cover Letter, essay, unofficial transcript, and proof of financial aid status on or before Thursday, April 4, 2019 at noon MST.
Send to:   Betsyann Wilson, Executive Director, NPC Friends & Family, 1611 S. Main St., Snowflake, AZ 85937  |  or via email
Deadline for Fall 2019 semester is Thursday, April 4, 2019 at noon (MST).
You are STRONGLY advised to submit your application well in advance of the deadline date!
If you submit your application prior to Monday, March 18, and it is incomplete or requires revisions, NPC Friends and Family Executive Director Betsyann Wilson will make every effort to assist you in making corrections. Applications received after March 18 will be accepted "as is."
Final Deadline Text
Currently Closed
Member of an organization
Yes
Questions
Betsyann Wilson
Executive Director
NPC Friends & Family
1611 S. Main St.
Snowflake, AZ 85937
(928) 536-6245  |  or via email
Cumulative Grade Point Average (GPA)
2.5