Two scholarships to two NPC students/semester: $1,000 toward tuition, books, and fees for the SPRING 2024 semester.
Established by the family of Prescott Winslow. in memory of his devotion to the students of Winslow High School and Northland Pioneer College

Criteria
Who is eligible to apply?
Degree-seeking at NPC.
Demonstrate financial need. This is a NEED-based scholarship.
Enrolled for 6 or more credits at NPC during the semester of award
Cumulative Grade-Point Average of 2.5 or better on a 4.0 scale
High school diploma or GED®
Not in overpayment status at NPC. Over the credit limit - Contact betsy.wilson@npc.edu
Students who have previously obtained a Bachelor's degree should contact Betsyann Wilson betsy.wilson@npc.edu. Students currently in high school at the time of award are not eligible to apply.
---
How do you apply?
Attach all application documents as directed on the online application form.
Application documents:
Essay – 500 words or fewer – Describing:

What are your career goals;
What are your educational goals;
What resources you have to fund your education making you qualified to receive this scholarship; and
Why the scholarship is needed, and how it will be used.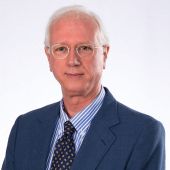 The key to the scholarship essay is that it is a personal narrative, reflecting your experiences and goals. DO NOT USE ARTIFICIAL INTELLIGENCE, SUCH AS CHAT GPT, to write your essay. It is important that your personal voice come through!
Please include in the essay if you knew Pres Winslow personally, and, if so, how he may have influenced your educational and/or career goals.
IMPORTANT: Please attach all required documents to the application form.
NOTE: By completing this scholarship application, students will be considered for each of the NPC Friends & Family scholarships for which they meet the eligibility criteria. Students will need to set up an account in the next step in order to work on, save, and submit an application. 
* Scholarship recipients may re-apply for this award in subsequent academic years (not to exceed two consecutive semesters)
---
APPLICATION DEADLINE: Thursday, November 16 at 12:00 NOON MST., for funding for the SPRING 2024 semester.
Applications received after this date/time will not be accepted, regardless of why they are late. You are STRONGLY advised to submit your application well in advance of the deadline date! 
Final Deadline Text
- CLOSED until Spring 2024
Member of an organization
Yes
Questions
Questions   For more information, contact NPC Friends and Family Executive Director Betsyann Wilson: 928-536-6245 or betsy.wilson@npc.edu
Cumulative Grade Point Average (GPA)
2.5