First Responders Legacy Scholarship
Award Amount
$1000 - $2500
Criteria
While this scholarship is NOT need-based, financial need will be considered;
Involvement in community service activities.
Submission Requirements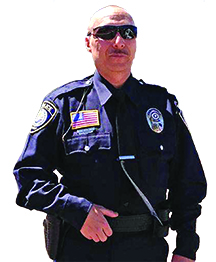 Submit the following:
Cover letter detailing why you "Dare to Live Your Dream," your contact information and a statement agreeing to a background check;
Personal essay (up to 2 pages in MLA style) answering the following questions:

What are your current and five-year goals;
How do you plan to accomplish your goals;
What is the purpose of reaching your goals;
Why do you feel that you should be the recipient of the scholarship; and
Provide an example of a time that you showed integrity in a decision-making process and the outcome.

Unofficial transcript(s) (high school showing graduation date, and current college if applicable);
degree plan or audit from an accredited institution;
Completed application (PDF);
Letter of recommendation from a professional who is not a relative or close friend, submitted directly to First Responders Legacy Scholarship Fund, Inc. by the reference; and
Signed Statement of Accuracy and Statement of Support (page 4 of application).
Awarded
Up to five scholarships per year, awarded each spring for the following fall semester.
About
Covers tuition, course fees, required textbooks and any required equipment at any accredited institution in any field of study. Scholarship award could be up to $1,000 to $2,500. Scholarship is limited to a one-time award.
This scholarship is awarded to high school graduates, within the past five (5) years, from any of the following high schools:
Show Low
Blue Ridge
Snowflake
Heber-Overgaard (Mogollon)
St. Johns
Round Valley
Submit Application To
Materials may be mailed and/or email to the addresses shown:
Darrin Reed Memorial Scholarship
P.O. Box 3270
Show Low, AZ 85902
or by email.
Final Deadline Text
Must be postmarked or emailed before midnight.
Questions
Mail to:
Darrin Reed Memorial Scholarship
P.O. Box 3270
Show Low, AZ 85902
or by email.
Cumulative Grade Point Average (GPA)
3.0