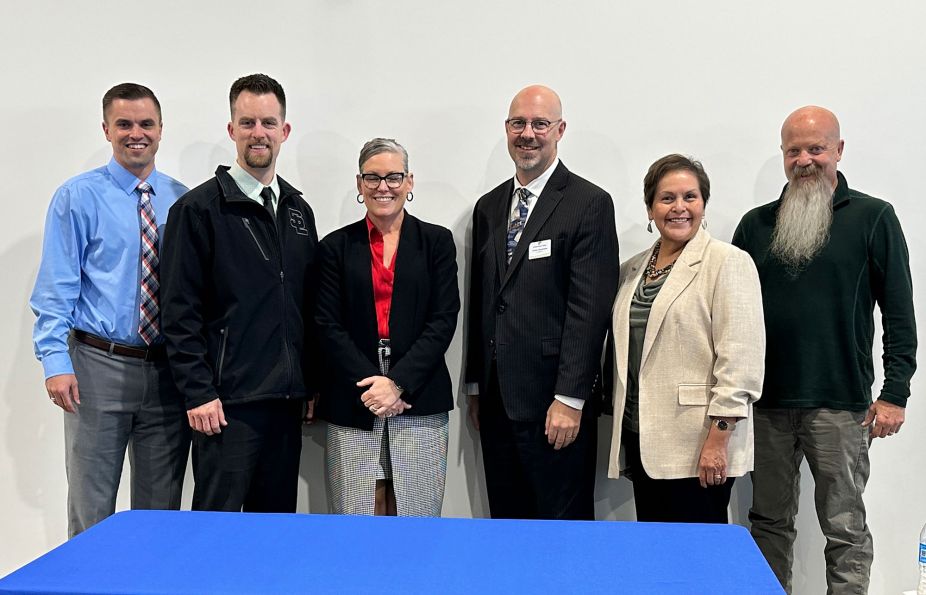 AZ Gov. Katie Hobbs visited NPC's new Skills Center at the Show Low campus, on Thursday, Nov. 9. Community leaders and partners joined NPC administration and staff to highlight local education initiatives and programs and their effect on the social and economic well-being of rural communities throughout Northeast Arizona.
Governor Hobbs explained, "I'm here to see how we can be a better partner. It's about getting creative in solving workforce problems and preparing students to be job-ready and fit employer needs."
Discussion centered on NPC's NAVIT and Talon dual enrollment programs which are held in partnership with local high school districts. The St. Johns Unified School District Superintendent, Kyle Paterson, and Show Low High School Principal, Ben Marchant emphasized the need for, and impact the programs have on area youth, their families, and the overall quality of education provided in Apache and Navajo counties.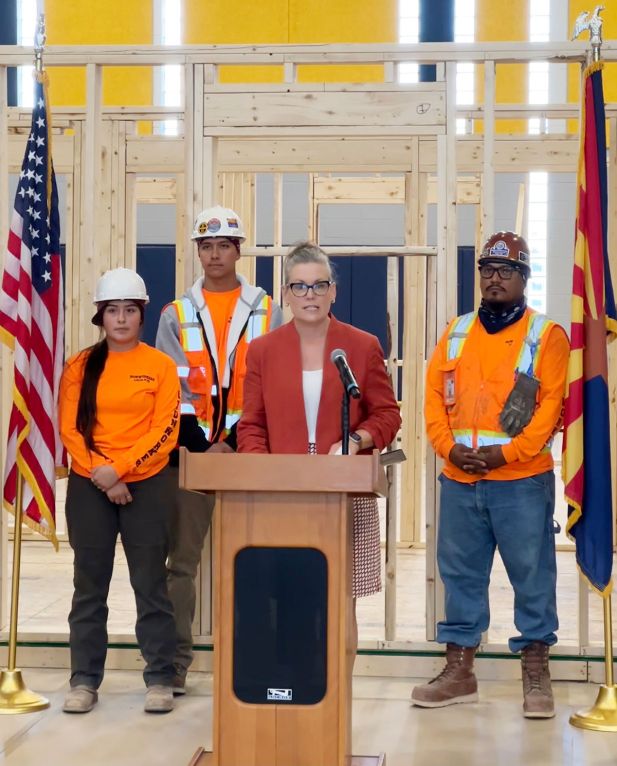 Joining the discussion were NPC President, Chato Hazelbaker, NPC CFO and Vice President of Administrative Services, Maderia Ellison, and NPC Faculty in English, Ryan Jones. The group also discussed several new developments at NPC, including the grand opening of the new Skills Center on the Show Low campus, the opening of the new NACOG Head Start on-site childcare center at NPC's Winslow campus, and the launch of the college's first bachelor's degree program. NPC's Bachelor of Applied Science in Early Childhood Education will be offered this spring and was made possible through legislative support and the passing of Senate Bill 1453, allowing Arizona Community Colleges to offer four-year degree programs.
To learn more about NPC's program offerings and latest developments, visit www.npc.edu.