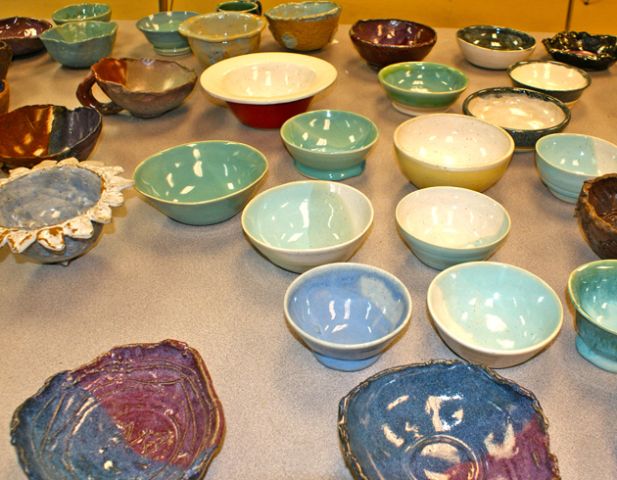 NPC is bringing back its annual "Empty Bowls" event to help fight hunger in Northeast Arizona. For this year's event, NPC has partnered with the RE:center, a local non-profit organization working to provide vital services by increasing health, safety, and self-sufficiency in our communities.
Empty Bowls is an international grassroots effort to fight hunger in which artists and educators work with the community to make hand-crafted bowls. The bowls for this year's event were created during NPC's 'Make-a-Thon' event held earlier this fall. They will be used to serve a simple meal of soup and bread during the community fundraising event, which will be held at the NPC Show Low campus on Friday, Nov. 3, from 11 a.m. to 2 p.m., or until the soup and bread run out.
For a donation of $10, you'll receive one of the uniquely handcrafted bowls generously filled with warm soup donated by Persnikkity's in Show Low, along with a portion of bread.  Guests are asked to keep their bowls as a reminder of all the empty bowls in the world. All proceeds from the event will go directly to the RE:center to fight hunger and food insecurity locally.
Direct questions about the Empty Bowls project to Magda Gluszek at 532-6176 or email magda.gluszek@npc.edu.