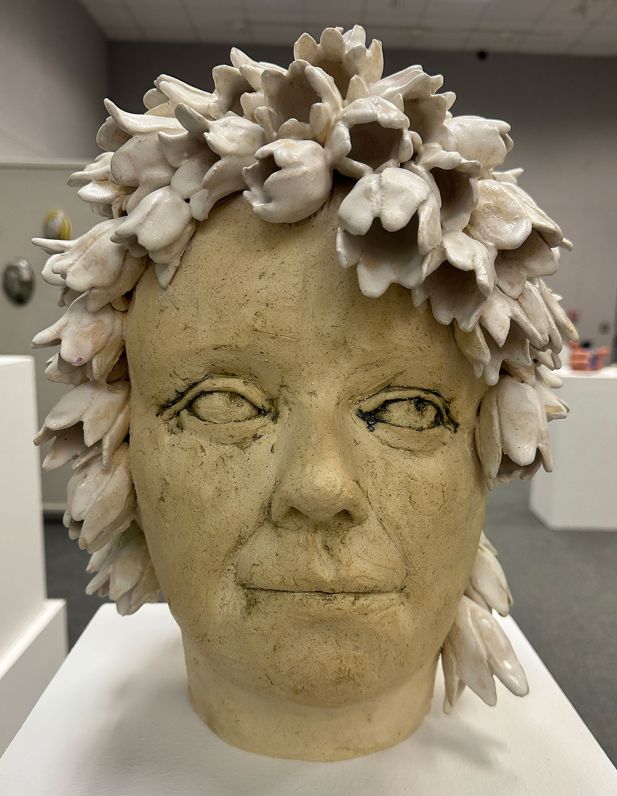 This past summer, Northland Pioneer College's (NPC), fine art ceramic studio hosted a residency for six artists, Pavel Amromin, Jill Foote-Hutton, Magda Gluszek, Tammy Marinuzzi, Keith Smith, and Meghan Sullivan. The Talon Gallery's "Body Narrative: Out of Place" exhibition, is a product of their creative effort.
According to NPC Art Faculty and Talon Gallery Director, Magda Gluszek, who is a well-known ceramist and participated in the residency, it was an opportunity for the artists to come together and work alongside each other, exchange ideas, offer support and feedback, and inspire each other. The exhibit is representative of the artist's combined love for storytelling and the human form depicted through clay.
The artworks illustrate a variety of creative approaches and reflect each artist's distinctive personality. "That diversity, coupled with a common sense of supportive friendship and investment in each other's success is what drives us," Gluszek, explains. "As a collective, we are seeking opportunities to continue to push the boundaries of how we use our common medium, clay, to express the human condition through narrative."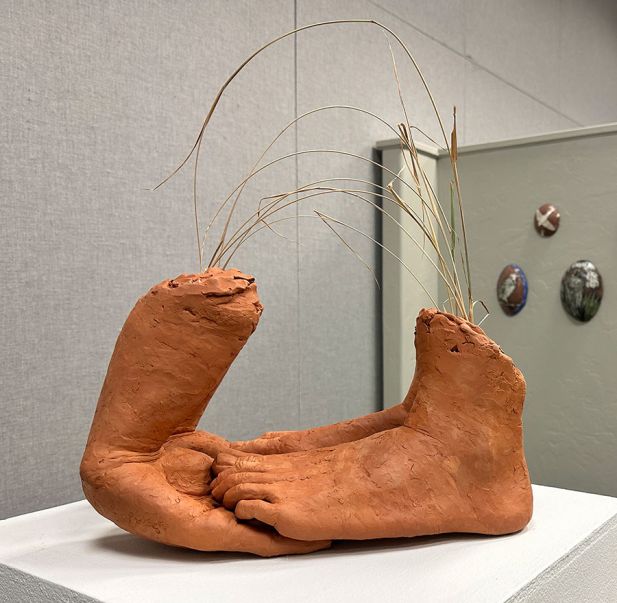 A residency offers artists a chance to experiment with new ideas, materials, and concepts. Removing the artists from their established spaces pushes them. Gluszek notes, "Taking creative risks is a healthy part of artistic practice, even though it sometimes feels uncomfortable." She says, "The title of this exhibition, Out of Place, refers to both the discomfort of artistic risk-taking and the change of location or place that helps to inspire new ideas."
The group took time to explore Northeast Arizona, including visits to the Petrified Forest National Park, the Casa Malpais Archeological Site and Museum, and the Show Low Historical Society Museum. They also ventured on multiple hikes throughout the White Mountains. Each of the artists has spent time living in the Southeast and drew from that common theme in their work.
The "Body Narrative: Out of Place" exhibit runs through October 3, 2023, and can be viewed at NPC's Talon Gallery, located in the Aspen Center on the Show Low campus.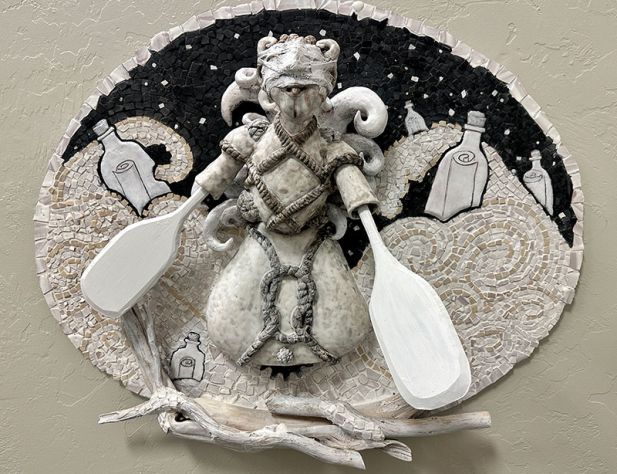 At the exhibition's conclusion, NPC will host a workshop conducted by one of the visiting artists, Jill Foote-Hutton. Foote-Hutton follows the tradition of a medicine woman and storyteller in her distinctive artwork and through her creative practice dubbed Whistlepig Studio. Her "Guardian Monster Workshop" will be held on October 3, 2023, from 9:00 a.m. to 1:00 p.m. in room 104 of the Aspen Center. During the workshop, Foote-Hutton will guide participants in the creation of their own personal "Guardian Monster" inspired by the use of flora and fauna native to Northeast Arizona. She says, "Guardian Monsters, created by individuals, can drive the darkness from their lives and hold the maker accountable to their highest self." The event is free, and the public is encouraged to join. All age groups are welcome, and no prior experience is necessary. Those intending to participate should visit www.npc.edu/current-exhibition to prepare for the workshop ahead of time.
For more information on the workshop and the "Body Narrative: Out of Place" exhibition, visit www.npc.edu/talon-art-gallery or contact Gallery Director and NPC Art Faculty Magda Gluszek at magda.gluszek@npc.edu or call (800) 266-7845, ext. 6176.