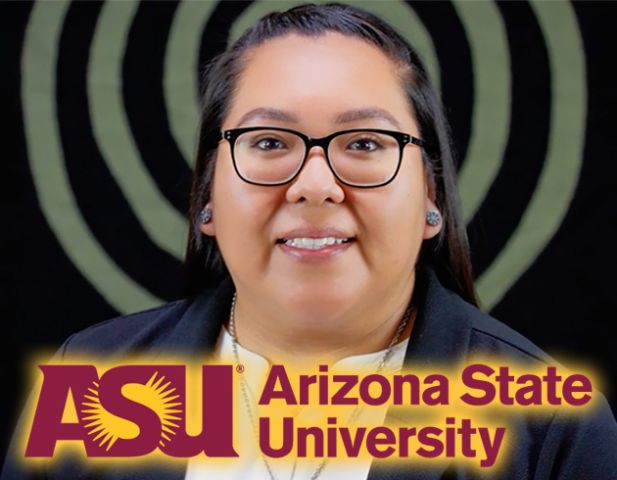 Northland Pioneer College (NPC) students now have access to more than 400 guided pathways through a collaborative partnership with Arizona State University. Utilizing MyPath2ASU, students are provided a seamless transfer experience as they pursue a bachelor's degree in their field of study.
MyPath2ASU is an industry-leading transfer navigation tool available to ASU transfer students from accredited U.S. regional institutions. The tool ensures a positive transfer experience to ASU after earning credits or an associate degree from a U.S. community college or university and shortens the time to degree completion.
NPC is a two-year community college located in Northeastern Arizona (Navajo and Apache counties), serving over 5,000 students per year, offering five university transfer degrees and many career and technical education degrees that prepare students for employment. 
Through the partnership, students will have access to personalized benefits to help them navigate the transfer experience, including:
Guaranteed admission into a major of choice upon successful completion of MyPath2ASU.
Customized course-by-course pathways to minimize loss of credit.
The ability to save time and money by planning a path to degree completion.
NPC's Director of Student Services Josh Rogers notes, "We are proud to build on ASU's history with Northland Pioneer College, reflecting our commitment to creating an institution that is accessible and responsible for the communities we serve, as outlined in the university charter. ASU and Northland Pioneer College are excited to work collaboratively to promote educational degree pathways containing in-person and online course offerings," he continues. "These pathways will ensure courses are applicable toward degrees and minimize credit loss, allowing students to achieve their educational and financial goals."
Transfer partnership = student success
First-generation and MyPath2ASU transfer student Angelica Abeita never imagined that she would be a member of the All-Arizona Academic Team as a university student at Arizona State University. Growing up on the Hopi reservation, Angelica's inspiration for attending college was modeled by her eldest sister, Amelda. "Her and I were 12 years apart but made up for those years with our super glue-like sisterly bond. She always talked about her college days in how she enjoyed the program she was in, the classes she had, and the people she met. My sister helped me get through so many obstacles in my life with her advice and was the biggest supporter in my choice of going to college."
Angelica began her studies at Northland Pioneer College because of the close proximity, affordability, and smaller environment, "I felt I was able to have more student-professor communications in all my classes and it was a way for me to get the experience of what college would be like. At the time, I wasn't sure what I was getting myself into, but now that I look back, community college was a great choice in helping me to get where I am today." Angelica suffered the loss of her beloved sister after just one year at NPC and stopped attending school. After taking some time to heal, she persevered and re-enrolled, graduating in May 2022 with her associate degree in business administration. "Through my schooling, I've dedicated each accomplishment to my sister because that helped me feel she was right beside me, celebrating the moment." 
Utilizing MyPath2ASU, Angelica shares how the pathway program supported her throughout her transfer journey. "MyPath2ASU helped in the application process, ensuring that the business program was right for me. I was provided with detailed information about the program and was able to schedule appointments via phone and Zoom. MyPath2ASU made it easy for me to submit my application because I was guided through the process the entire way." As a student in the W. P Carey School of Business, Angelica plans to graduate with her BA in Business Administration in the Fall of 2024. 
Learn more about Angelica's transfer experience and how she's thriving at ASU.