Northland Pioneer College (NPC) celebrates its 49th Commencement on Saturday, May 13, 2023, at the Holbrook Unified School District Football stadium, 10th Avenue, to Roadrunner Stadium Rd. Holbrook AZ. General admission and seating begin at 9 a.m. NPC encourages families, friends, and members of the public to celebrate the 2023 graduates. Field seating is restricted to individuals with reserved tickets. Open seating will be available in the stadium's bleachers.
The ceremony will be streamed live on YouTube. Visit www.youtube.com/@NpcEducollege/streams to access the live feed.
This year's commencement speaker is Amber McCrary, a Diné poet, zinester, feminist, and artist. She is the owner and founder of Abalone Mountain Press, which is dedicated to publishing Indigenous voices. McCrary was born in Tuba City, AZ (Diné Bikeyah) and raised in the outlying areas of Flagstaff, AZ. She currently lives in Phoenix. McCrary earned a BA from Arizona State University in Political Science with a minor in American Indian Studies, and her MFA in creative writing with an emphasis in poetry from Mills College. Her writing highlights the Diné identity, including, K'é (Navajo kinship), land, language, love, loss, trauma, substance abuse, violence, matriarchy, feminism, and racism. She is the creator of DANG! Ziné (Daydreaming, Awkward, Native, Girl!) Vol. 1 and Vol. 2, Angsty Asdzáá: Tales of an Angry Indigenous Woman Ziné, and The Asdzáá Beat, and the collections of poetry. Her work has appeared in multiple publications including the Yellow Medicine Review, POETRY Magazine, Room Magazine, Poets and Writers Magazine, and the Navajo Times.
NPC will award 716 degrees and certificates to 480 deserving students. Sixty-two NPC graduates are receiving transfer degrees. Of those degrees, 36 Associate of Arts degrees will be awarded to students, two of whom will earn their Associate of Arts in Early Childhood and another four the Associate of Arts in Elementary Education. Five students are taking home an Associate of Business degree, and twelve graduates are receiving an Associate of Science degree. The Associate of General Studies degree will be conferred upon nine graduates. Ninety-five graduates are recipients of the Associate of Applied Science degree, and an additional 57 students have earned Certificates of Applied Science. Two hundred sixty-six students will earn their Certificates of Proficiency. Actual degrees and certificates will be conferred upon final grades and credit verification.
Guests and graduates are invited to a President's Reception immediately following the ceremony.
Five outstanding graduates will address their peers during the ceremony. These outstanding graduates are recognized for their top grade-point averages and overall academic achievements. Paige McKenna of Show Low is the top Associate of Arts, graduate. Simran Galhotra of Show Low is the top graduate for the Associate of Business degree.  Allyssa Skeet, of St. Michael's, is an outstanding graduate with an Associate of General Studies degree. Ashton Bishop of Holbrook is the top graduate for the Associate of Science, and NPC's top Associate of Applied Science graduate is Estelle Bryce of Show Low.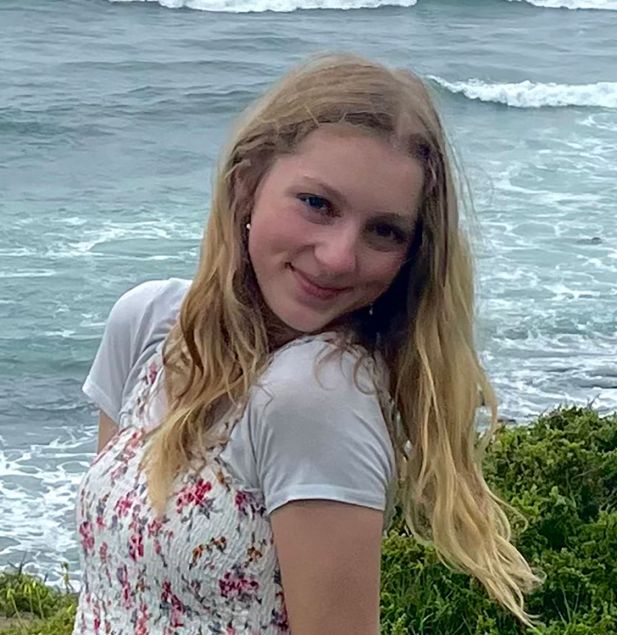 Outstanding Associate of Arts graduate Paige McKenna is a senior at Show Low High School (SLHS) and will graduate from high school on May 25, 2023, nearly a week after completing her degree requirements and earning an associate degree from NPC. Paige is active in the high school choir and theater programs and is the section leader and student director for Show Low High School's top choir group, "ShowBiz," which recently performed the national anthem at a Phoenix Suns basketball game. She is the managing editor of Show Low High School's yearbook and is president of the National Honor Society. She has also earned recognition as a member of NPC's 2023 All AZ Academic Team, is a member of the Phi Theta Kappa Honor Society, and is an NPC President's List honoree. Paige has performed in multiple local musicals and theatrical productions both at NPC and at Show Low High School and has a passion for the performing arts and anything having to do with music and theatre. Paige plans to pursue a degree in journalism and mass communication while continuing to study vocal performance at Arizona State University's Barrett Honors College this fall. After completing her bachelor's degree, Paige plans to travel abroad, and one day, deliver news on impactful events from around the world as an international journalist.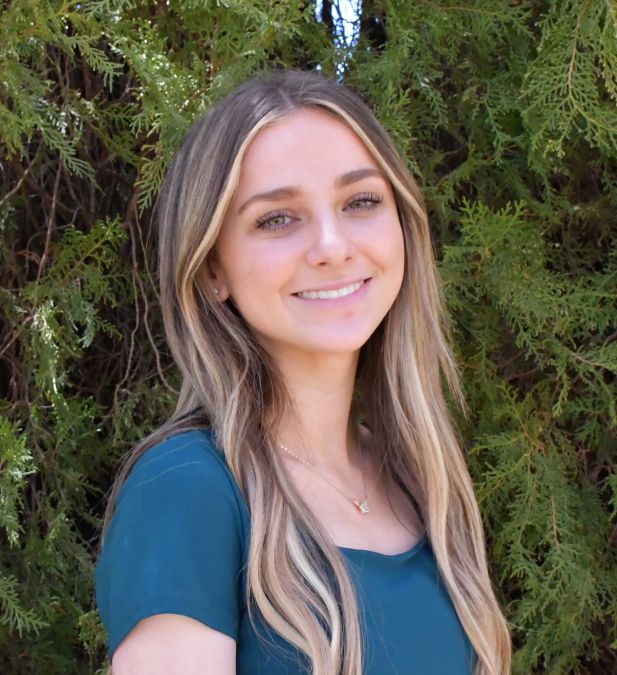 Fellow outstanding graduate Estelle Bryce, also of Show Low, is obtaining her Associate of Applied Science degree in cosmetology from NPC and like her classmate, will receive her associate degree from NPC before her High School Diploma from Show Low High School. Estelle plans to attend Southern Utah University this fall and will pursue a degree in business management. She has been taking college-level courses through NPC's Talon dual enrollment program and cosmetology classes through NAVIT. In addition to being named an outstanding graduate for the class of 2023, she has earned accolades for her excellent grade point average and is on NPC's President's List. For Estelle, her parents have always motivated her to do her very best and to give others her best. She says she has always had a passion for "all things beauty." She explains, "Doing hair, doing nails, I love to make people feel like their best selves." She hopes to eventually own and operate her own nail salon one day. "I like learning, I like working hard, and love what I do." She explains, "Not many people can say they love going to school or what they do as a profession, but I enjoy it." Her favorite quote by Pele Brazilian sums it up well. "Success is no accident. It is hard work, perseverance, learning, studying, sacrifice, and most of all love of what you are doing or learning to do."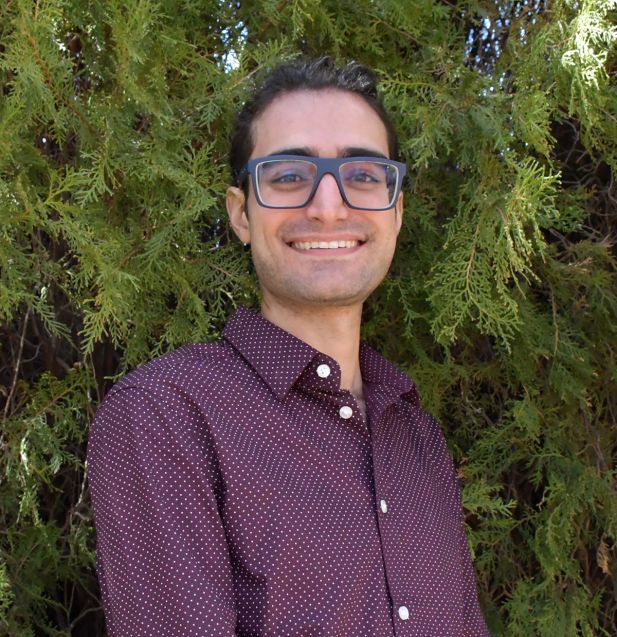 Simran Galhotra is this year's outstanding graduate in NPC's business department earning his associate degree among the top of his class. He began his college career while attending high school with NAVIT classes in automotive technology at NPC. He graduated from Blue Ridge High School in 2016 and began taking more classes at NPC. Inspired by his parents (both of whom are successful MBA graduates of the University of Chicago), he developed an interest in business and related fields. He wants to pursue a bachelor's degree and hopes to one day become a financial advisor helping people to achieve their financial goals. For now, Simran will focus on working for his current employer earning a living in insurance sales. He is a member of the Phi Theta Kappa Honor Society and enjoys hiking and spending time with his girlfriend, playing video games, and caring for his family's goats. He credits his high academic achievement to hard work and a profound determination to always give it his best. His favorite quote by Elon Musk reflects that sentiment. "When something is important enough, you do it, even if the odds are not in your favor." Simran explains, "At the end of the day what you do reflects who you are. If at the end of the day, you can say you give it your best, you can always be proud of that, no matter what."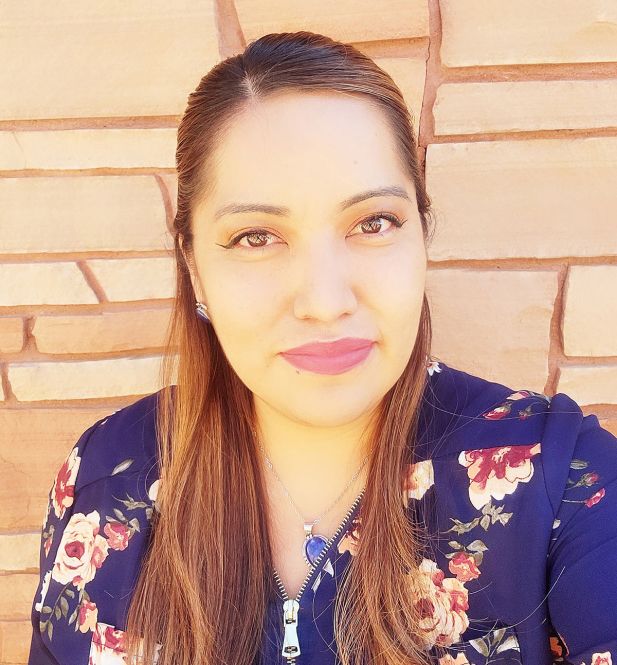 Outstanding graduate, Allyssa Skeet of St. Michael's AZ, completed her Associate of General Studies degree and an Associate of Applied Science in medical office administration from NPC in December. Together Allyssa and her husband raise three girls ages 10, 12, and 15, and one boy, a senior in high school. Her husband works in Gallup New Mexico, and she is currently employed in the primary care department at YséHootsooí Medical Center in Fort Defiance, AZ. In addition to being recognized as an outstanding graduate, Allyssa has been named to NPC's President's and Dean's List and is a member of the Phi Theta Kappa Honor Society. She has worked very hard to achieve her goals while raising a family. Allyssa says she strives to always go over and above to help people in her community and her family. She would like to eventually continue her education and will possibly pursue a degree in nursing one day. Allyssa believes, "If you want it, you can achieve it." She explains, "I want to show my children that if you work hard anything is possible. I want to set a good example for them."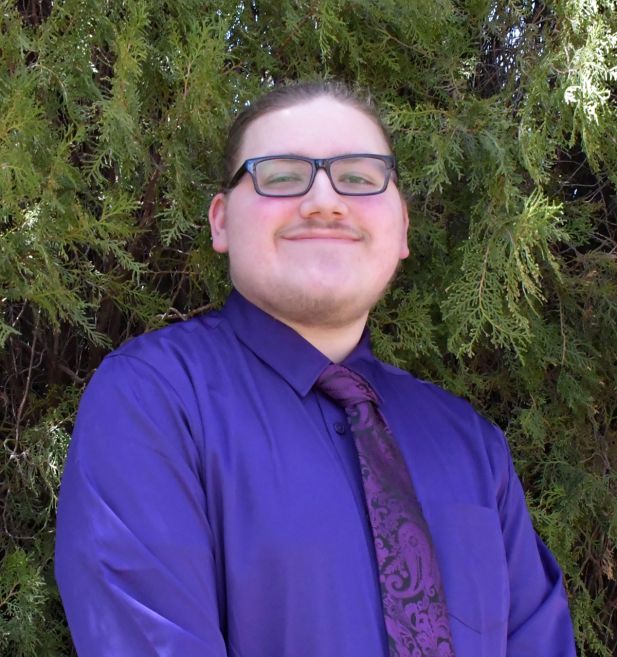 Ashton Bishop of Holbrook is a mathematics major and NPC's outstanding associate of science graduate who completed his degree requirements this past December. He began taking college-level classes at NPC during high school through NPC's Talon Dual Enrollment Program. He says that in doing so, he found that he enjoyed advanced mathematics. He graduated from Holbrook High School in 2021 and was named to NPC's All AZ Academic Team in 2022. He is also a member of the Phi Theta Kappa Honor Society and has been named to NPC's President's List for his top GPA. He hopes to continue his education at NPC and wants to enroll in the college's Bachelor of Applied Management Degree program, which is in the works and anticipated to debut in the Fall of 2024. Citing his favorite quote by author Brian Weiner, "Passionate determination creates a tenacity that is insurmountable," for Ashton, the effort is everything. "I pushed forward despite the pandemic, despite the hard times, despite everything," I want to succeed based on my own merit. In his free time, Ashton enjoys playing video games, music, and poetry and is also a creative writer and hopes to one day publish his own book.
NPC would like to congratulate these outstanding students and their peers as they complete their journey with NPC as the graduating class of 2023.
Northland Pioneer College serves the residents of Navajo and Apache counties through four regional campuses and five centers with various educational options for academic, career, technical, and personal enrichment. NPC supports each student's educational goals through affordable tuition, small class sizes, and caring, professional instructors. For more information about NPC programs and services, visit www.npc.edu or call (800) 266-7845.
Candidates for Graduation in 2023
Actual degrees/certificates will be conferred upon final grades and credit verification.
* Denotes Grade Point Average of 3.5 to 3.8 – Graduating with Distinction
** Denotes Grade Point Average of 3.9 to 4.0 – Graduating with High Distinction
‡ Denotes Phi Theta Kappa
† Denotes All-Arizona Academic Team
V Denotes Veteran
Alphabetically listed by city:
Blue Gap, AZ
Violet Wartz - Associate of Applied Science - Early Childhood Studies, Certificate of Applied Science – Early Childhood Studies, Certificate of Proficiency - Early Childhood Studies
Chambers, AZ
Amaree Barney - Associate of Arts
Chinle, AZ
Lekira Marie Begay - Certificate of Proficiency Cosmetology - Hairstyling
Abrian Roanhorse - Certificate of Proficiency Construction Technology                     
Cibecue, AZ
Sheyenne Early Duane - Associate of General Studies
Jaron Jake Gatewood - Certificate of Proficiency Electrical Systems & Engines
Clay Springs, AZ
Payge Hancock - Certificate of Proficiency Cosmetology - Hairstyling
Michael Keaton Sorey - Associate of Applied Science Paramedicine, Certificate of Applied Science Paramedicine, Certificate of Proficiency Paramedicine
Concho, AZ
Tyrell Michael Diggs - Certificate of Proficiency Welding Level III        
Eliza Escobedo - Certificate of Proficiency Welding Level I, Certificate of Proficiency Welding Level II
Marianne Escobedo - Associate of General Studies
Michael David Jessop - Certificate of Proficiency Fire Science - Firefighter
Robert E. Long - Certificate of Proficiency Automotive Service Operations
Levi Daniel Miller - Certificate of Proficiency Electrical Systems & Engines
Ciara Lynell Munsee - Certificate of Applied Science Practical Nursing            
Rose Marie Schweibish - Associate of Arts
Henry Thompson - Certificate of Proficiency Welding Level III
Eagar, AZ
Danika Channing Baca - Certificate of Applied Science Practical Nursing
** Hannah Marie Bahr - Certificate of Applied Science Practical Nursing
Gauge Baker - Certificate of Proficiency Welding Level I, Certificate of Proficiency Welding Level II
Dominic Cordova - Certificate of Proficiency Welding Level I, Certificate of Proficiency Welding Level II
Wendi Gonzalez - Certificate of Proficiency Fire Science - Firefighter
** Ryli Haws - Associate of Applied Science Cosmetology, Certificate of Applied Science Cosmetology, Certificate of Proficiency Cosmetology, Certificate of Proficiency Cosmetology - Nail Technician
Tyson Jordan - Certificate of Proficiency Welding Level I, Certificate of Proficiency Welding Level II
Zachary Robert Penrod - Certificate of Proficiency Welding Level III
Aaron Rogers - Certificate of Proficiency Welding Level I, Certificate of Proficiency Welding Level II
Jacob Salazar - Certificate of Proficiency Welding Level I, Certificate of Proficiency Welding Level II
Ayden Strebe - Certificate of Proficiency Welding Level III
Luke Wilkins - Certificate of Proficiency Welding Level III
Flagstaff, AZ
Marissa Cathey - Associate of Applied Science LNA to RN, Certificate of Applied Science Practical Nursing
Lindsy Ann Garcia - Certificate of Applied Science Practical Nursing
*Kandi Jean Keams - Certificate of Applied Science Practical Nursing       
**Chelsea Nicole Rivera - Certificate of Applied Science Practical Nursing
Fort Apache, AZ
Alain M. Ahasteen - Certificate of Proficiency Paramedicine
Christian Isaiah Anthony - Certificate of Proficiency Computer Information Systems - Cybersecurity
Azureen Elizabeth Armstrong - Certificate of Proficiency Early Childhood Studies
Camry Begay - Certificate of Proficiency Visual Communication Fundamentals
Kandyce Klarilyne Duryea - Certificate of Proficiency Early Childhood Studies
Tenille Alicena Marie Gregg - Certificate of Proficiency Early Childhood Studies
Darrius Caden Pusher - Certificate of Proficiency Business Entrepreneurship Fundamentals
‡ Autumn Dawn Sprengeler - Certificate of Proficiency Pharmacy Technician
Ganado, AZ
Chasity Lynn Jimmie - Certificate of Proficiency Early Childhood Studies
Goodyear, AZ
Harold Johnson - Certificate of Proficiency Energy & Industrial Technician - Electrical & Instruments
Heber, AZ
Ila Despain - Certificate of Proficiency Welding Level III
Jonathen Blayk Kelton - Certificate of Applied Science Welding, Certificate of Proficiency Welding Level III
Jose Osbaldo Ruiz-Ramirez - Certificate of Proficiency Electrical Systems & Engines
Carter Weber - Certificate of Proficiency Automotive Service Operations       
Ian Nicholas Autry - Certificate of Proficiency Energy & Industrial Technician - Industrial Mechanic & Fluid Power 
Holbrook, AZ
Ian Nicholas Autry - Certificate of Proficiency Energy & Industrial Technician Industrial Electric Motors and PLC's 
Elizabeth Barragan - Associate of Arts, Associate of Arts in Early Childhood             
Tyson Samuel Begay - Associate of Applied Science Construction Technology                          
Kyra Benally - Certificate of Proficiency Cosmetology - Hairstyling                          
‡ ** Ashton Destry-Devereau Bishop - Associate of Science   
Auna R Bradbury - Certificate of Proficiency Cosmetology, Certificate of Proficiency Cosmetology - Hairstyling, Certificate of Proficiency Cosmetology - Nail Technician
‡ * Brittany Ann Brown - Associate of Arts      
Daniell Charley - Associate of Arts       
Verana B. Chee - Certificate of Proficiency Pharmacy Technician                              
Gabriel Orion Davis - Certificate of Proficiency Construction Technology                          
‡ ** † Ashlyn Oehler Dighans - Associate of Arts      
Brooke Joann Ferniza - Associate of Science 
Deena Gillespie – Associate of Arts 
Terron Lee Gore - Associate of Applied Science Practical Nursing, Certificate of Applied Science Practical Nursing
Kelly Lynn Hatch - Certificate of Proficiency Therapeutic Massage                              
Tameshia Rose Hawthorne - Associate of Applied Science LNA to RN                                        
Michael Jager- Certificate of Proficiency Construction Technology                           
‡ * Olivia Maria Jaquez - Associate of Applied Science Business Accounting                              
Jalen Jensen - Associate of Science
Faith Shandiin Joe - Certificate of Proficiency Early Childhood Studies                          
Kaden Laird - Certificate of Proficiency Welding Level I, Certificate of Proficiency Welding Level II                                 
Rydan Livingston - Certificate of Proficiency Welding Level I, Certificate of Proficiency Welding Level II
Cierra Rosa-Lynn Long - Associate of General Studies                     
Hunter Love - Certificate of Proficiency Welding Level I, Certificate of Proficiency Welding Level II                                 
Isabella Elise Moyte - Associate of Science   
*Samuel Andrew Paschal - Associate of Applied Science Welding, Certificate of Applied Science Welding, Certificate of Proficiency Welding Level III
Anahi Pereda - Certificate of Proficiency Cosmetology - Hairstyling                          
Christopher A. Quiroz - Certificate of Proficiency Welding Level I, Certificate of Proficiency Welding Level II                     
Isrrael Ramos - Certificate of Proficiency Welding Level III                                
Jacob Richards - Certificate of Proficiency Welding Level III                                
Laraina Sangster - Certificate of Proficiency Early Childhood Studies                           
James William Saxton - Certificate of Proficiency Paramedicine                                     
Brenda Silversmith - Associate of Applied Science Business Modern Office Technologies              
Kyle Curtis Smith - Certificate of Proficiency Welding Level III                                
Quentin Que Thomas - Certificate of Proficiency Welding Level III                                
Jessica Lynn Todacheenie - Associate of Applied Science LNA to RN                                         
Caden Tom - Associate of Applied Science Construction Technology, Certificate of Applied Science Construction Technology
Aiyana Zoe Trujillo - Certificate of Proficiency Early Childhood Studies
Indian Wells, AZ
*Brooke Kellie Lester - Associate of Arts
Joseph City, AZ
Daren Begay - Certificate of Proficiency Welding Level I, Certificate of Proficiency Welding Level II                                 
*Hayden Fischer - Associate of Applied Science Welding, Certificate of Applied Science Welding, Certificate of Proficiency Welding Level III
Anna Johnstun - Certificate of Applied Science Practical Nursing                                
*Paul Wirbeleit - Associate of Science   
Fernanda Ray Yazzie - Associate of Arts, Certificate of Applied Science Practical Nursing
Kayenta, AZ
‡ London Mae Austin - Associate of General Studies                     
Martin Curtis John - Certificate of Proficiency Cosmetology - Hairstyling                          
Bryan Moreno - Associate of Arts, Associate of Arts in Elementary Education            
Carly Jo Sells - Associate of General Studies                      
Isaac Kee Silas - Certificate of Applied Science Medical Assistant, Certificate of Proficiency Medical Assistant
*Tamara Terra Sneddy - Associate of Applied Science Business Medical Office Administration Specialization, Certificate of Applied Science Business Medical Office Administration Specialization, Business Medical Office Administration Fundamentals            
Keams Canyon, AZ
Koliaya Alice Rose Benally - Certificate of Proficiency Medical Assistant                              
Aleera Alexsandra Nequatewa - Certificate of Proficiency Early Childhood Studies
Leann Alenta Yazzie - Certificate of Proficiency Pharmacy Technician
Kykotsmovi, AZ
Tiffany Rose Honahnie - Associate of Applied Science Early Childhood Studies, Certificate of Applied Science Early Childhood Studies, Certificate of Proficiency Early Childhood Studies  
Lakeside, AZ
‡ ** Randy Lane Allen - Certificate of Applied Science Practical Nursing                                 
**Colter Applegate - Associate of Applied Science Automotive Technology                            
Christian Armstrong - Certificate of Proficiency Visual Communication Fundamentals                
Kendra Joy Ayer - Certificate of Proficiency Visual Communication Fundamentals                
Elijah Beckner - Certificate of Proficiency Welding Level III                                
Nissa Bryan - Certificate of Proficiency Cosmetology - Hairstyling                          
Shelby Elnora Condojani - Certificate of Proficiency Visual Communication Fundamentals                
Noemi Coronado - Certificate of Proficiency Visual Communication Fundamentals                
James J. Desmond - Certificate of Proficiency Visual Communication Fundamentals                
Rianne-Lynn Rianne-Lynn Dillon - Certificate of Proficiency Visual Communication Fundamentals                
Olivia Annmarie Duval - Certificate of Applied Science Medical Assistant, Certificate of Proficiency Medical Assistant
Claire A. Ellsworth - Certificate of Proficiency Visual Communication Fundamentals                
Jake Esparza - Associate of Applied Science Welding, Certificate of Applied Science Welding, Certificate of Proficiency Welding Level III
Corban Blake Everingham - Certificate of Proficiency Visual Communication Fundamentals                
Gary Kai Fenstermaker - Certificate of Proficiency Visual Communication Fundamentals                
Caden L. Fish - Certificate of Proficiency Visual Communication Fundamentals                
Trinity Amber-Sue Guthrie - Associate of Arts      
Celeste Kial Henry - Certificate of Proficiency Pharmacy Technician                              
Lexi Elizabeth Huntsinger - Certificate of Proficiency Cosmetology, Certificate of Proficiency Cosmetology - Hairstyling, Certificate of Proficiency Cosmetology - Nail Technician
Marissa Nicole Jourdan - Certificate of Applied Science Practical Nursing                                
Lazarus Kermott - Certificate of Proficiency Visual Communication Fundamentals                
Audrey Celeste King - Associate of Arts, Associate of Arts in Elementary Education        
Jace D. Krouskop - Certificate of Proficiency Electrical Systems & Engines                      
Olana Lee - Certificate of Proficiency Visual Communication Fundamentals                
Cassidy Lewis - Associate of Applied Science LNA to RN                                        
Mia S. McFall-Hubbard - Certificate of Proficiency Visual Communication Fundamentals                
Charles Joshua Mead - Certificate of Proficiency Welding Level I, Certificate of Proficiency Welding Level II
Trever E. Miller - Certificate of Proficiency Welding Level I, Certificate of Proficiency Welding Level II                                 
Sarah D. Milofsky - Certificate of Proficiency Visual Communication Fundamentals, Associate of Applied Science Paramedicine
Noah Mitchell - Certificate of Proficiency Welding Level I, Certificate of Proficiency Welding Level II                                  
Antonio I. Morales - Certificate of Proficiency Visual Communication Fundamentals                
Wyatt B. Noble - Certificate of Proficiency Electrical Systems & Engines                      
Mahalie Denise Ornelas - Certificate of Proficiency Visual Communication Fundamentals                
Dominick M. Ortega - Certificate of Proficiency Electrical Systems & Engines                      
Braxton O. Owens - Certificate of Applied Science Medical Assistant, Certificate of Proficiency Medical Assistant
Angel Perez - Certificate of Proficiency Visual Communication Fundamentals                
Silvia Perez - Certificate of Proficiency Visual Communication Fundamentals                
Cohwen R. Perkins - Certificate of Proficiency Welding Level I, Certificate of Proficiency Welding Level II
Lena Trinh Prein - Associate of Applied Science Business Management & Leadership, Certificate of Applied Science Business Management & Leadership, Certificate of Proficiency Business Management and Leadership Fundamentals  
Sedona Sky Rodriguez - Certificate of Proficiency Fire Science - Firefighter                         
Katelyn Fay Roszak - Certificate of Proficiency Cosmetology, Certificate of Proficiency Cosmetology - Nail Technician
Coen Bryce Rowell - Certificate of Proficiency Welding Level III                                
Ana V. Sanchez - Certificate of Proficiency Cosmetology, Certificate of Proficiency Cosmetology - Hairstyling, Certificate of Proficiency Cosmetology - Nail Technician
Maria Isabel Sanchez Estrada - Certificate of Proficiency Cosmetology, Certificate of Proficiency Cosmetology - Hairstyling, Certificate of Proficiency Cosmetology - Nail Technician
Yaquelin Sandoval - Certificate of Proficiency Cosmetology, Certificate of Proficiency Cosmetology - Hairstyling, Certificate of Proficiency Cosmetology - Nail Technician
*Cody L. Scoggin - Certificate of Applied Science Automotive, Certificate of Proficiency Automotive Service Operations
Mackenzie E. Slaughter - Certificate of Proficiency Visual Communication Fundamentals                
Seth M. Slaughter - Certificate of Proficiency Fire Science - Firefighter
Lance J. Spinner - Certificate of Proficiency Visual Communication Fundamentals
Enjoli S. Truax - Certificate of Proficiency Visual Communication Fundamentals
Emely Nicol Trujillo - Certificate of Proficiency Visual Communication Fundamentals
Chasity Lynn Ulibarri - Certificate of Applied Science Practical Nursing          
Maria Vazquez - Associate of Applied Science LNA to RN           
Daniel L. Webb - Certificate of Proficiency Visual Communication Fundamentals                
Elizabeth Sarah Weniger - Certificate of Proficiency Electrical Systems & Engines                      
Grace L. Whiting - Certificate of Proficiency Visual Communication Fundamentals 
Leupp, AZ      
‡ *Kristopher Lee Herder - Associate of Applied Science Early Childhood Studies, Certificate of Applied Science Early Childhood Studies, Certificate of Proficiency Early Childhood Studies
Lukachukai, AZ              
Cherilyn Nasba Bahe - Associate of Arts
Durena King, Certificate of Proficiency Welding Level I, Certificate of Proficiency Welding Level II                                 
Mcnary, AZ
Jared Ramon Benally - Associate of General Studies                     
Kyler Cash Brooks - Certificate of Proficiency Visual Communication Fundamentals                
Tyrel T. Tortice - Certificate of Proficiency Welding Level I, Certificate of Proficiency Welding Level II 
Mesa, AZ                             
*Ali Kay Fentress - Associate of Arts, Associate of Arts in Elementary Education        
Overgaard, AZ
Cassandra Jane Ellis - Certificate of Applied Science Practical Nursing                                
V Allen Donald Hegenderfer - Certificate of Applied Science Business Accounting, Certificate of Proficiency Business Accounting Fundamentals 
Matthew Killian, Certificate of Proficiency Electrical Systems & Engines
Phoenix, AZ                  
Hannah Lewis - Associate of General Studies
Austin William Neese - Associate of Applied Science Computer Information Systems - Cybersecurity, Certificate of Applied Science Computer Information Systems - Cybersecurity, Certificate of Proficiency Computer Information Systems - Cybersecurity
Pinedale, AZ
Emerald Marie Brown - Certificate of Proficiency Pharmacy Technician                              
Veldon Brock Garvin - Certificate of Proficiency Welding Level I, Certificate of Proficiency Welding Level II
‡ ** Makenzie L. Halama - Certificate of Applied Science Medical Assistant, Certificate of Proficiency Medical Assistant       
Carson Waldriff - Certificate of Proficiency Electrical Systems & Engines
Pinetop, AZ
Carson J. Alder - Certificate of Proficiency Visual Communication Fundamentals                
Ellie Katherine Alder - Certificate of Proficiency Visual Communication Fundamentals                
Brenden Bailey - Certificate of Proficiency Fire Science - Firefighter                         
Trevor Anthony Bires - Certificate of Proficiency Visual Communication Fundamentals                
Ashtyn Bishop - Certificate of Proficiency Medical Assistant                                
Zoey Faith Brewer - Certificate of Proficiency Pharmacy Technician                               
Emma May Childers - Certificate of Proficiency Cosmetology - Hairstyling                          
Taeler R. Dousette - Certificate of Proficiency Visual Communication Fundamentals                
‡ * Kevin Bruce Eoff - Associate of Applied Science Business Accounting, Certificate of Applied Science Business Accounting, Certificate of Proficiency Business Accounting Fundamentals
‡ Tara Marie Greer - Certificate of Applied Science Practical Nursing                                
Josiah J. Grzelak - Certificate of Proficiency Visual Communication Fundamentals                
Sienna M. Grzelak - Certificate of Proficiency Visual Communication Fundamentals                
Hannah Jean Harrington - Certificate of Proficiency Cosmetology, Certificate of Proficiency Cosmetology - Hairstyling, Certificate of Proficiency Cosmetology - Nail Technician
Tayla Rose Heiser - Certificate of Proficiency Cosmetology, Certificate of Proficiency Cosmetology - Hairstyling, Certificate of Proficiency Cosmetology - Nail Technician
Stephen A. Hopkinson - Certificate of Proficiency Visual Communication Fundamentals                
Jackson Davis Knippers - Certificate of Proficiency Visual Communication Fundamentals                
Gabriella Marie Medina - Certificate of Proficiency Visual Communication Fundamentals                
Hunter L. Neal - Certificate of Proficiency Electrical Systems & Engines                      
Joseph B. Oldham - Certificate of Proficiency Electrical Systems & Engines                      
Esmeralda Orona - Certificate of Proficiency Cosmetology - Hairstyling                          
Colton Cash Penrod - Certificate of Proficiency Welding Level I, Certificate of Proficiency Welding Level II
Hayden Petersen - Certificate of Proficiency Visual Communication Fundamentals                
Dustin S. Rosenthal - Certificate of Proficiency Electrical Systems & Engines                      
Esaias Trinidad Santana - Certificate of Proficiency Automotive Service Operations                    
Jennalin Marie Vest - Certificate of Proficiency Visual Communication Fundamentals                
Cole Wallace - Associate of Arts, Associate of Applied Science Business Modern Office Technologies, Certificate of Applied Science Business Modern Office Technologies, Certificate of Proficiency Business Modern Office Technologies Fundamentals 
Anneliese Goode - Certificate of Applied Science Medical Assistant, Certificate of Proficiency Medical Assistant
Pinetop-Lakeside, AZ
Ryan Noah Rooney - Certificate of Proficiency Visual Communication Fundamentals
Debbie Cherie Burbank - Associate of Arts, Associate of Arts in Early Childhood   
Pinon, AZ
Nicole Percy Cayaditto - Certificate of Applied Science Early Childhood Studies
*Dalton James Manybeads - Certificate of Applied Science Business Medical Office Administration Specialization, Certificate of Proficiency Business Medical Office Administration Fundamentals
Angelica Keighly Sandoval - Certificate of Applied Science Business Medical Office Administration Specialization, Certificate of Proficiency Business Medical Office Administration Fundamentals
Polacca, AZ
‡ Janalda V. Nash - Associate of Applied Science Business Modern Office Technologies, Certificate of Applied Science Business Modern Office Technologies, Certificate of Proficiency Business Modern Office Technologies Fundamentals 
Saint Johns, AZ
Riley Bryan - Certificate of Proficiency Welding Level III
Preston Copeland-Slade - Certificate of Proficiency Welding Level I, Certificate of Proficiency Welding Level II
*Grant Evans Crosby - Associate of Applied Science Welding, Certificate of Applied Science Welding, Certificate of Proficiency Welding Level III
Rosa Cuiriz - Certificate of Proficiency Welding Level III
Kesha Garcia - Certificate of Proficiency Welding Level III
*Dawson Kyle Haycock - Associate of Applied Science Welding, Certificate of Applied Science Welding, Certificate of Proficiency Welding Level I, Certificate of Proficiency Welding Level II, Certificate of Proficiency Welding Level III
Kevin Hernandez - Certificate of Proficiency Welding Level I, Certificate of Proficiency Welding Level II                            
Lindsey Hinton - Certificate of Proficiency Cosmetology - Hairstyling                          
**Albina Knez - Associate of Applied Science Business Medical Office Administration Specialization
Ryan Lewis - Certificate of Proficiency Welding Level III        
Jose Mireles - Certificate of Proficiency Welding Level I, Certificate of Proficiency Welding Level II                                 
Savanah Morales - Certificate of Proficiency Fire Science - Firefighter
Rebecca Morris Orona - Associate of Applied Science Business Management and Leadership, Certificate of Applied Science Business Management & Leadership, Certificate of Proficiency Business Management and Leadership Fundamentals
Kyson Price - Certificate of Proficiency Welding Level III
Grace Skousen - Certificate of Proficiency Cosmetology - Hairstyling                          
D'Angelo Spencer - Certificate of Proficiency Welding Level III                                
Kadie Lynn Struble - Certificate of Proficiency Fire Science - Firefighter                          
Jose Telles - Certificate of Proficiency Welding Level I, Certificate of Proficiency Welding Level II                                 
Caden Thorn - Certificate of Proficiency Welding Level III                                
*Paula Webb - Certificate of Applied Science Practical Nursing                                
**Cameron John Winters - Associate of Applied Science Welding, Certificate of Applied Science Welding, Certificate of Proficiency Welding Level III
Saint Michaels, AZ                        
*Allyssa Lynn Skeet - Associate of Applied Science Business Medical Office Administration Specialization, Associate of General Studies                     
Sanders, AZ
Leeshiya James - Associate of Science   
Nizhoni Dawn James - Associate of Science
Second Mesa, AZ
Ashleigh Rhodes - Associate of Arts, Associate of Arts in Elementary Education, Certificate of Proficiency Education Professions
Show Low, AZ
Valerie Lynn Agan - Associate of Applied Science LNA to RN
Sylvia Aguilar - Certificate of Proficiency Cosmetology, Certificate of Proficiency Cosmetology - Nail Technician
Elijah Baros - Certificate of Proficiency Cosmetology - Hairstyling
Emily Johanna Blomstrand - Certificate of Proficiency Visual Communication Fundamentals                
Katy Johanna Blomstrand - Certificate of Proficiency Visual Communication Fundamentals                
Cole Boskoviski - Certificate of Proficiency Welding Level I, Certificate of Proficiency Welding Level II
Mylee Ryan Brewer - Certificate of Proficiency Cosmetology - Hairstyling                          
Tyler Blaine Bridwell - Certificate of Proficiency Welding Level I                                  
‡ Ciara Renee Brown - Associate of Applied Science LNA to RN                                        
**Estelle Bryce - Associate of Applied Science Cosmetology, Certificate of Applied Science Cosmetology, Certificate of Proficiency Cosmetology, Certificate of Proficiency Cosmetology - Hairstyling, Certificate of Proficiency Cosmetology - Nail Technician
Drew Snow Buckles - Associate of Arts      
Farrah Paris Callahui - Certificate of Proficiency Pharmacy Technician
Emily G. Carreon - Associate of Applied Science LPN to RN                                        
Gabriela Ashly Chavez - Certificate of Proficiency Cosmetology, Certificate of Proficiency Cosmetology - Hairstyling, Certificate of Proficiency Cosmetology - Nail Technician
Caleb M. Cisneros - Certificate of Proficiency Automotive Service Operations                    
‡ ** Kristen Nichole Cline - Associate of Arts      
Emma Jasmine Collins - Certificate of Proficiency Cosmetology - Hairstyling                           
Breanna M. Cooper - Associate of Applied Science LNA to RN                                        
Alejandro Isaac Cortes-Ramos - Certificate of Proficiency Business Medical Office Administration Fundamentals
*Megan Mary Crawford - Associate of Arts, Certificate of Applied Science Practical Nursing                                
Joshua James Lee Daniels - Associate of Applied Science Computer Information Systems - Cybersecurity, Certificate of Applied Science Computer Information Systems - Cybersecurity
Elle Dyer - Certificate of Proficiency Cosmetology - Hairstyling
*Shaneen T. Elefante - Associate of General Studies                     
Tyler McCoy Finegan - Certificate of Proficiency Welding Level I, Certificate of Proficiency Welding Level II
Lillian Curtis Fish - Associate of Applied Science LNA to RN
Armoni E. Flores - Certificate of Proficiency Welding Level I, Certificate of Proficiency Welding Level II
Kelsey Nicole French - Associate of Applied Science LNA to RN
Landon Frost - Certificate of Proficiency Welding Level III                                
‡ * Simran James Galhotra - Associate of Business  
Isaac Alejandro Garcia - Associate of Applied Science Computer Information Systems - Cybersecurity, Certificate of Applied Science Computer Information Systems – Cybersecurity, Certificate of Proficiency Computer Information Systems - Cybersecurity
Brody Jake Garvin - Certificate of Proficiency Welding Level III
Amber Rose Glauvitz - Associate of Applied Science LNA to RN
Jorden Dawn Gonzales - Certificate of Proficiency Cosmetology, Certificate of Proficiency Cosmetology - Hairstyling, Certificate of Proficiency Cosmetology - Nail Technician
*Kadin Michael Goodman - Associate of Applied Science Automotive Technology, Certificate of Applied Science Automotive, Certificate of Proficiency Automotive Service Operations                    
Gabrielle Dawn Greenwade - Certificate of Proficiency Computer Information Systems - Cybersecurity                                
Evan Hammer - Certificate of Proficiency Electrical Systems & Engines                      
Samantha Rose Hammer - Associate of Applied Science Medical Assistant, Certificate of Applied Science Medical Assistant
‡ * † Emily Marie Harris - Associate of Arts      
Elizabeth Marie Harvey - Certificate of Proficiency Cosmetology - Hairstyling                          
Gabriella Harvey - Certificate of Proficiency Cosmetology - Hairstyling
Nolan Levi Hatch - Certificate of Proficiency Automotive Service Operations
Landen Blaze Henderson - Certificate of Proficiency Welding Level III
Monique Hernandez - Associate of Applied Science Cosmetology, Certificate of Applied Science Cosmetology, Certificate of Proficiency Cosmetology, Certificate of Proficiency Cosmetology - Hairstyling, Certificate of Proficiency Cosmetology - Nail Technician
Brinley Paige Johnson - Certificate of Applied Science Medical Assistant, Certificate of Proficiency Medical Assistant
Morgan Johnson - Certificate of Proficiency Visual Communication Fundamentals
** Brityn Johnston - Associate of Applied Science Cosmetology, Certificate of Applied Science Cosmetology, Certificate of Proficiency Cosmetology, Certificate of Proficiency Cosmetology - Hairstyling, Certificate of Proficiency Cosmetology - Nail Technician
‡ ** Angelita Juan - Certificate of Applied Science Practical Nursing
Addison Ann Kotterman - Certificate of Proficiency Fire Science - Firefighter                         
*Julie A. Layden - Associate of Applied Science LNA to RN     
Ezekiel Michael Livermore - Certificate of Proficiency Electrical Systems & Engines
Chase F. Masters - Certificate of Proficiency Visual Communication Fundamentals
Jayde Mathews - Associate of Applied Science Business Entrepreneurship, Certificate of Applied Science Business Entrepreneurship, Certificate of Proficiency Business Entrepreneurship Fundamentals
Tanaka Matyas - Certificate of Proficiency Cosmetology, Certificate of Proficiency Cosmetology - Hairstyling, Certificate of Proficiency Cosmetology - Nail Technician
Jaydin Samuel McCabe - Certificate of Proficiency Welding Level I, Certificate of Proficiency Welding Level II
Hunter C. McKibbin - Certificate of Proficiency Paramedicine                                      
*Brayden Jacob McPeak - Associate of Arts      
Cody Dean Meek - Associate of Applied Science Paramedic to Nurse                               
Harley Jade Miller - Certificate of Proficiency Cosmetology - Hairstyling                           
Jaret Ivan Navarro - Associate of Applied Science LNA to RN                                        
Luis Navarro - Certificate of Applied Science Practical Nursing                                
Jayden Jim Nez - Certificate of Proficiency Welding Level I, Certificate of Proficiency Welding Level II
Lillian North - Certificate of Proficiency Cosmetology - Hairstyling
Kathryn Molly Ottman - Associate of General Studies
** Nancy Jane Palmer - Certificate of Applied Science Practical Nursing
Arcelia Adrina Pena - Associate of Applied Science Welding, Certificate of Applied Science Welding, Certificate of Proficiency Welding Level III 
Danielle Angel Quintana - Associate of Arts
‡ ** Daniella Raney - Associate of Applied Science LNA to RN                                        
Daniel Carl Rausch - Certificate of Proficiency Cosmetology, Certificate of Proficiency Cosmetology - Hairstyling, Certificate of Proficiency Cosmetology - Nail Technician
Gabrial Juanita Reidhead - Certificate of Proficiency Cosmetology, Certificate of Proficiency Cosmetology - Hairstyling, Certificate of Proficiency Cosmetology - Nail Technician
‡ Elizabeth Tatum Rodriguez - Certificate of Applied Science Practical Nursing                                 
Katelyn Breanne Salas-Nedbal - Certificate of Proficiency Cosmetology, Certificate of Proficiency Cosmetology - Hairstyling, Certificate of Proficiency Cosmetology - Nail Technician
** Jana Renae Shappell - Associate of Applied Science Business Entrepreneurship, Certificate of Applied Science Business Entrepreneurship, Certificate of Proficiency Business Entrepreneurship Fundamentals
Rebecca Lynn Shreeve - Certificate of Applied Science Practical Nursing       
Karla Sosa - Certificate of Applied Science Practical Nursing                                
Hailey Angelique Steverson - Associate of Arts      
Jordan James Tamondong - Certificate of Proficiency Automotive Service Operations                     
Anna Niah Thompson - Certificate of Proficiency Visual Communication Fundamentals
Daryn Celeste Thompson - Associate of Applied Science LNA to RN, Certificate of Applied Science Practical Nursing
Andrew Tipton - Certificate of Proficiency Welding Level III
‡ * Elizabeth Allison Waddell - Associate of Arts, Associate of Science   
Jamie Russell Wahl - Certificate of Proficiency Electrical Systems & Engines                      
Cayden Warneke - Certificate of Proficiency Fire Science - Firefighter
Ryan M. Watkins - Certificate of Proficiency Automotive Service Operations
‡ * Joshua Alexander Wenger - Certificate of Applied Science Practical Nursing
‡ * Alysia Marie Yosin - Associate of Applied Science LNA to RN
‡ Elizabelle Mercy Young - Certificate of Applied Science Practical Nursing
Snowflake, AZ              
‡ ** Kendal Allen - Associate of Business  
Bradley Thomas Baldwin - Certificate of Proficiency Welding Level I, Certificate of Proficiency Welding Level II
‡ Michael Lee Baldwin - Associate of Applied Science Fire Science, Certificate of Applied Science Fire Science, Certificate of Proficiency Fire Science - Firefighter
Dorsen Batala - Certificate of Proficiency Automotive Technology - Electrical & Electronics Systems 
Brennan Jerik-Brian Bindley - Certificate of Proficiency Welding Level I, Certificate of Proficiency Welding Level II
Max Brewer - Certificate of Proficiency Welding Level I, Certificate of Proficiency Welding Level II
Arriana Camille Brimhall - Associate of Arts, Associate of Applied Science LNA to RN                                        
V Steven D. Brinkerhoff - Associate of Applied Science LPN to RN
‡ ** Marynda Jean Caldwell - Certificate of Applied Science Practical Nursing
*Nicholas Matthew Canter - Associate of Science
*Cortney Rae Cardon - Associate of Applied Science Medical Assistant, Certificate of Applied Science Medical Assistant, Certificate of Proficiency Medical Assistant 
Cassandra E. Casey - Certificate of Proficiency Pharmacy Technician                              
Bailey Renee Christiansen - Certificate of Proficiency Pharmacy Technician                               
Olivia Cordova - Certificate of Proficiency Welding Level III
Katelinn L. Crandell - Certificate of Proficiency Business Medical Office Administration Fundamentals            
Jarran William Cundiff - Certificate of Proficiency Energy & Industrial Technician Industrial Electric Motors and PLC's 
‡ Janella Leticia Czech - Associate of Arts
‡ * † Deedra Rain Dewitt - Associate of Applied Science LNA to RN
*Peyton Wayne Echols - Associate of Applied Science Welding, Certificate of Applied Science Welding
‡ Daylon Flake - Certificate of Applied Science Practical Nursing
‡ * Shavan Flake - Associate of Applied Science LNA to RN
Bettyrae L. Gasaway - Certificate of Proficiency Cosmetology - Hairstyling
*Brisa Danay Guevara - Certificate of Applied Science Practical Nursing
Cassie Jean Hageman - Certificate of Proficiency Paramedicine
Mccrea Hunt - Certificate of Proficiency Welding Level I, Certificate of Proficiency Welding Level I, Certificate of Proficiency Welding Level II
‡ Tabitha L. Larose - Certificate of Applied Science Practical Nursing
Blaine Mathews - Certificate of Proficiency Welding Level III
Kaden Matott - Certificate of Proficiency Electrical Systems & Engines
Paige Ryann McCartney - Certificate of Proficiency Welding Level I, Certificate of Proficiency Welding Level II
‡ ** Jocilyn Loree McCleve - Certificate of Applied Science Practical Nursing
Katelyn McGee - Certificate of Proficiency Welding Level I, Certificate of Proficiency Welding Level II                                 
Elisha Daniel Moffatt - Certificate of Proficiency Fire Science - Firefighter
*Janelle Kate Moore - Associate of Applied Science Early Childhood Studies, Certificate of Proficiency Early Childhood Studies
Thomas Moreno - Certificate of Proficiency Electrical Systems & Engines
‡ * Karla Itzel Moreno Estrada - Certificate of Applied Science Practical Nursing
Michael Patrick Raymond Murphy - Associate of Business  
*Katie Diane Perkins - Associate of Applied Science= Cosmetology, Certificate of Applied Science Cosmetology, Certificate of Proficiency Cosmetology, Certificate of Proficiency Cosmetology - Hairstyling, Certificate of Proficiency Cosmetology - Nail Technician
Brandon Ray Petersen - Certificate of Proficiency Welding Level I, Certificate of Proficiency Welding Level II
**Riley N. Peterson - Associate of Applied Science Cosmetology, Certificate of Applied Science Cosmetology, Certificate of Proficiency Cosmetology, Certificate of Proficiency Cosmetology - Hairstyling, Certificate of Proficiency Cosmetology - Nail Technician
Justin Ponce - Certificate of Proficiency Welding Level I, Certificate of Proficiency Welding Level II
Marc Ethan Portenier - Associate of Science
Irvin Samuel Quinonez - Certificate of Proficiency Electrical Systems & Engines
Fernando Quintana - Associate of Applied Science LNA to RN
‡ * Serena Renee Resendez - Certificate of Applied Science Practical Nursing
‡ * Kaitlyn Elayne Rhineheart - Certificate of Applied Science Practical Nursing
Bryce Norman Rhoton - Associate of Applied Science Welding, Certificate of Applied Science Welding, Certificate of Proficiency Welding Level III
Madisen Dawn Rogers - Associate of Arts      
Raegan L. Sipes - Certificate of Proficiency Cosmetology, Certificate of Proficiency Cosmetology - Hairstyling, Certificate of Proficiency Cosmetology - Nail Technician
Gage Solis - Certificate of Applied Science Automotive, Certificate of Proficiency Automotive Service Operations
*Alexis M. Steinbrecher - Associate of Arts
Lila Kelli Taylor - Certificate of Applied Science Practical Nursing
Ryan Taylor - Certificate of Proficiency Welding Level I, Certificate of Proficiency Welding Level II                                 
*Ayana Trujillo-Estrada - Associate of Applied Science Welding, Certificate of Applied Science Welding, Certificate of Proficiency Welding Level III
Rhett I. Westbrook - Certificate of Proficiency Welding Level III
Connor Rudd Williams - Certificate of Proficiency Automotive Service Operations, Certificate of Proficiency Automotive Service Operations
Zachary Wilson - Certificate of Applied Science Fire Science, Certificate of Proficiency Fire Science - Firefighter
‡ Jenafer Marie Wyatt - Associate of Applied Science LNA to RN       
Springerville, AZ                     
Brian Acosta-Perez - Certificate of Proficiency Automotive Service Operations
V ‡ * Kodi Lee Castillo - Associate of Applied Science LNA to RN
Nicole Marissa Harding - Certificate of Applied Science Practical Nursing
Noah R. Harp - Certificate of Proficiency Welding Level III
Halee Jaramillo - Certificate of Proficiency Cosmetology - Hairstyling
‡ ** † Paige McKenna - Associate of Arts
Kenia Viviana Molina Grijalva - Certificate of Proficiency Fire Science - Firefighter
Seneca Monday - Certificate of Proficiency Electrical Systems & Engines
Emma Kay Muldoon - Certificate of Proficiency Cosmetology, Certificate of Proficiency Cosmetology - Hairstyling, Certificate of Proficiency Cosmetology - Nail Technician
‡ * Raylee Noel Sadler-Johnson - Associate of Applied Science LNA to RN
Socorro Dalena Lynne Wenz - Certificate of Proficiency Welding Level III
Taylor, AZ
Jennifer Bailey - Certificate of Applied Science Practical Nursing
Jacob Bierman - Associate of Applied Science LNA to RN
** Makayla Ann Bierman - Associate of Applied Science LNA to RN
‡ ** Gideon John Brimhall - Associate of Arts
*Selena Louise Campos - Associate of Applied Science Welding, Certificate of Applied Science Welding, Certificate of Proficiency Welding Level III
** Kaydee Grace Chapman - Certificate of Applied Science Cosmetology, Certificate of Proficiency Cosmetology, Certificate of Proficiency Cosmetology - Hairstyling, Certificate of Proficiency Cosmetology - Nail Technician
**Nicholas Trey Godfrey - Associate of Business
*Brighton Hill Hatch - Associate of Applied Science Welding, Certificate of Applied Science Welding, Certificate of Proficiency Welding Level III
*Jocelyn Hatch - Associate of Arts
*Thaeden C. Hensley - Certificate of Applied Science Automotive, Certificate of Proficiency Automotive Service Operations
Athena Isabel Hernandez - Certificate of Applied Scibrooence Medical Assistant, Certificate of Proficiency Medical Assistant
Dayse Karina Hernandez - Certificate of Applied Science Medical Assistant, Certificate of Proficiency Medical Assistant
Joel Hernandez - Certificate of Proficiency Welding Level I, Certificate of Proficiency Welding Level II
Dawson Lee - Certificate of Proficiency Electrical Systems & Engines
Jaiden Leithead - Certificate of Proficiency Fire Science - Firefighter
Angelica Esmeralda Loya - Certificate of Proficiency Cosmetology, Certificate of Proficiency Cosmetology - Hairstyling, Certificate of Proficiency Cosmetology - Nail Technician
Brooke Mata - Certificate of Applied Science Practical Nursing        
Jacob Meza - Certificate of Proficiency Welding Level I, Certificate of Proficiency Welding Level II
Samuel Priest - Certificate of Proficiency Welding Level I, Certificate of Proficiency Welding Level II
Jace Ronald Reidhead - Associate of Applied Science Welding, Certificate of Applied Science Welding,
Zachary Brian Reidhead - Certificate of Proficiency Automotive Service Operations
** Stephanie Jane Roman - Associate of Arts
Logan M. Saline - Certificate of Proficiency Automotive Service Operations
Talayna Shone - Certificate of Proficiency Medical Assistant
** Maggie Mae Shumway - Associate of Arts, Certificate of Applied Science Practical Nursing
Brayden Skinner - Certificate of Proficiency Fire Science - Firefighter
Kaleb Taylor - Certificate of Proficiency Welding Level I, Certificate of Proficiency Welding Level II,
Shawn West - Certificate of Proficiency Fire Science - Firefighter
Tyran Williamson - Certificate of Proficiency Electrical Systems & Engines
Vernon, AZ
‡ * Dakota Ann Bell - Associate of Arts     
*Aiden Seth Hand - Associate of Applied Science Automotive Technology, Certificate of Applied Science Automotive, Certificate of Proficiency Automotive Service Operations
Emmaleigh Rae Hunt - Certificate of Proficiency Cosmetology, Certificate of Proficiency Cosmetology - Hairstyling, Certificate of Proficiency Cosmetology - Nail Technician
Marlee Penrod - Certificate of Proficiency Cosmetology – Hairstyling
Tina Penrod - Certificate of Proficiency Cosmetology – Hairstyling
** David Syler Westbrook - Associate of Applied Science Welding, Certificate of Applied Science Welding
Whiteriver, AZ
Ryan Ayanna Ade - Certificate of Proficiency Visual Communication Fundamentals                
Brayden Alsenay - Certificate of Proficiency Medical Assistant
‡ Halle N. Anderson - Associate of Business
Rhiannon Cecilia Armstrong - Certificate of Applied Science Medical Assistant, Certificate of Proficiency Medical Assistant
Tristen J. Begay - Certificate of Proficiency Visual Communication Fundamentals
Arnita J. Clarkson - Certificate of Proficiency Pharmacy Technician
Cori Wynter Cosay - Certificate of Proficiency Early Childhood Studies             
Leshia Angel Curtis - Certificate of Proficiency Business Entrepreneurship Fundamentals
Britton Dazen - Certificate of Proficiency Visual Communication Fundamentals
Sacred Sunnybear Ethelbah - Certificate of Proficiency Early Childhood Studies
Alex Sonny Goseyun - Associate of Science
Landen Dan Goseyun - Certificate of Proficiency Business Entrepreneurship Fundamentals
Yolanda Lillian Harrina - Certificate of Proficiency Business Modern Office Technologies Fundamentals
Franko Harris - Certificate of Proficiency Welding Level III
Jillian Jade Henry - Associate of Applied Science Medical Assistant, Certificate of Applied Science Medical Assistant, Certificate of Proficiency Medical Assistant           
Da'Nell Dyani James - Certificate of Proficiency Early Childhood Studies
Cali Summer Joe - Associate of Applied Science Paramedicine, Certificate of Applied Science Paramedicine, Certificate of Proficiency Paramedicine   
Arthur Kasey - Associate of Applied Science Business Medical Office Administration Specialization
Kaedience Mahriya Kasey - Certificate of Proficiency Early Childhood Studies
Kaitlyn Feliz Kessay - Certificate of Proficiency Early Childhood Studies
Dominique Kinney - Certificate of Proficiency Electrical Systems & Engines
Ivana Fawn Kitcheyan - Associate of Applied Science Business Medical Office Administration Specialization
Kaiola Cheyenne Lee - Certificate of Proficiency Early Childhood Studies
Taysa Jana Lee - Certificate of Proficiency Visual Communication Fundamentals
Leilani Sharlynn Lister - Associate of Arts, Associate of General Studies
Shyann Andrea Massey - Certificate of Proficiency Early Childhood Studies
Angela Mia Minjarez - Associate of Arts
Yecenia Lin Mouser - Certificate of Proficiency Early Childhood Studies
Tyree Lane Nelson - Certificate of Proficiency Early Childhood Studies
*Tyrell Joseph Carlos Ngo - Associate of Applied Science Early Childhood Studies, Certificate of Applied Science Early Childhood Studies
Christine Autum Brook Nichola - Certificate of Proficiency Early Childhood Studies
Anja Phillis Snowden Nozie - Certificate of Proficiency Early Childhood Studies
Renee L. Pinal - Certificate of Proficiency Visual Communication Fundamentals
Danekah Shyne Pusher - Certificate of Proficiency Early Childhood Studies
Jessica Renee Quintero - Certificate of Proficiency Pharmacy Technician
Jenieth Jayla Minnie Sanchez - Certificate of Proficiency Business Entrepreneurship Fundamentals
Andrea Misty Suttle - Certificate of Proficiency Business Entrepreneurship Fundamentals
Atyanna Cheyenne Suttle - Certificate of Proficiency Early Childhood Studies
Meliana Carma Williams - Certificate of Proficiency Early Childhood Studies
Window Rock, AZ
Tristan Cowboy - Certificate of Proficiency Welding Level III
Winslow, AZ           
Ryanna Ashley - Certificate of Proficiency Welding Level I, Certificate of Proficiency Welding Level II
Stran Bain - Certificate of Proficiency Welding Level I, Certificate of Proficiency Welding Level II
Kyra Schuyler Begay - Certificate of Applied Science Practical Nursing
*Timmas R. Begay - Associate of Applied Science Construction Technology
V Robert Anthony Cavazos - Associate of Applied Science LNA to RN                                        
Tegan Joseph Chacon - Certificate of Proficiency Welding Level III
Felisha Chischillie - Certificate of Applied Science Practical Nursing
Rachel Clyde - Associate of Applied Science Business Accounting, Certificate of Applied Science Business Accounting, Certificate of Proficiency Business Accounting Fundamentals
Nicholas Curnutte - Certificate of Proficiency Welding Level III
Cameron Curtis - Certificate of Proficiency Welding Level I, Certificate of Proficiency Welding Level II
** Andrea Guzman - Associate of Applied Science Cosmetology, Certificate of Applied Science Cosmetology, Certificate of Proficiency Cosmetology
Lisa Guzman - Associate of Applied Science LNA to RN
Alessandra Linda Hurt - Associate of Applied Science LNA to RN
Mayanna Raye John - Associate of Science
Jhett Kaufman - Certificate of Proficiency Welding Level I, Certificate of Proficiency Welding Level II
Rachelle Betty Keyonnie - Associate of Arts
Chance Lugo - Certificate of Proficiency Welding Level I, Certificate of Proficiency Welding Level II
Deshelle Lou Mitchell - Associate of Arts
Larin Leander Nez - Certificate of Proficiency Welding Level I, Certificate of Proficiency Welding Level II
Tristan Paddock - Certificate of Proficiency Welding Level I, Certificate of Proficiency Welding Level II
Shania Gabriell Paul Polelonema - Certificate of Proficiency Cosmetology
Autumn Renae Qumawunu - Associate of Applied Science Medical Assistant, Certificate of Applied Science Medical Assistant, Certificate of Proficiency Medical Assistant
Amanda Kay Riley - Certificate of Applied Science Practical Nursing
Camden Tracy Sells - Certificate of Proficiency Welding Level III
Landon Burke Shorty - Associate of Applied Science Welding
Crystal Sosa - Certificate of Applied Science Practical Nursing
Gabrielle A. Tsinijinni - Associate of Science
Tierra Victoria Tsosie - Associate of Applied Science Business Medical Office Administration Specialization
Reanna Marie Walton - Certificate of Applied Science Medical Assistant, Certificate of Proficiency Medical Assistant
*Allison Josephine Webb - Associate of Applied Science Welding
Matias Yazzie - Certificate of Proficiency Welding Level III
Woodruff, AZ
Jayce Gardner - Certificate of Proficiency Automotive Service Operations 
Pensacola, FL
*Rachel R. Taylor - Associate of Applied Science Cosmetology
Newcastle, UT
Nathan Koltin Carpenter - Associate of Applied Science Welding, Certificate of Applied Science Welding