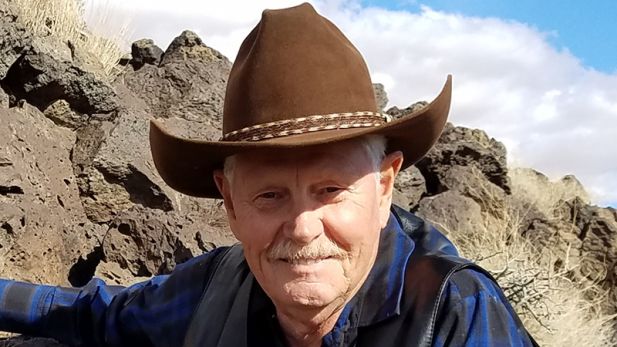 NPC Friends and Family, the nonprofit alliance supporting Northland Pioneer College (NPC) students, is pleased and proud to announce the Martin Lucas Memorial Scholarship. Martin was a longtime resident of Snowflake and worked for over thirty years as a barber in Phoenix and Snowflake. Hallie, his wife of fifty years, retired from NPC after over nineteen years at the college. Together, they raised one daughter, Tonya, and two sons, Destry and Lance.
On Sunday, August 7, 2022, Martin passed away. Because he was a servant leader, with a loving heart for his family, friends, and community, Hallie and his family asked that, in lieu of flowers, donations be made to NPC Friends and Family to establish a scholarship in his memory. Donations of almost $2,000 were made in his honor.
Martin had a special place in his heart for those with disabilities, recognizing some of the challenges that a person with a disability endures, as well as what their families experience as they adapt and support their loved ones. After he underwent two hand surgeries in 2014, Martin experienced a disability that affected the use of his hand. This was significant for someone who worked extensively with his hands in his career and hobbies. With the limited use of his hand, he was clever at devising "workarounds" to accomplish what he wanted to do. Still, many tasks were much more challenging, making daily living difficult.
The scholarship established in Martin's name is a homage to the empathy he felt for those who strive to achieve more, despite the challenges created by disabilities. Two $1,000 scholarships will be awarded: one for the current, spring 2023 semester, and one for the fall 2023 semester. Application information can be found at www.npc.edu/scholarships/martin-lucas-memorial-scholarship. In addition to the required documents listed there, each applicant will be required to write an essay of 500 words or fewer, addressing the topic, "How disability has affected my life." The deadline for spring 2023 scholarship awards is Thursday, March 2.
For specific questions about applying for the scholarship, please contact NPC Friends and Family Executive Director Betsyann Wilson at betsy.wilson@npc.edu. Since the fall of 2014, NPC Friends and Family has awarded over 600 scholarships to NPC students, making a tremendous difference in their pursuit of post-secondary education. To make a tax-deductible donation to the Martin Lucas Memorial Scholarship or other NPC Friends and Family scholarships, please visit www.npcfriendsfamily.org. You can also send checks made out to NPC Friends and Family to 1611 S. Main Street, Snowflake, AZ 85937. Please indicate the name of the scholarship on the memo line.