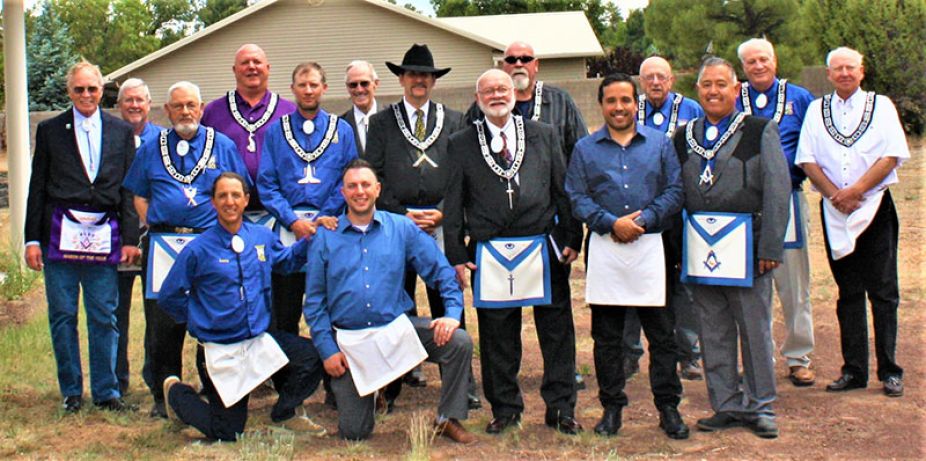 NPC Friends and Family is pleased to announce a brand-new scholarship for students enrolled in Career and Technical Education programs at Northland Pioneer College (NPC). White River Lodge #62, under the leadership of Master Larry Pedersen, has generously donated the scholarship. White River Lodge is a Masonic lodge in Show Low, AZ. Freemasonry is a private, fraternal association that emphasizes individual responsibility as well as philanthropy. NPC Friends and Family is deeply appreciative of their generosity in providing this valuable scholarship.
White River Lodge wants to support career and technical education students, particularly in the skilled trades such as welding, construction technology, and automotive technology. Application instructions are located at https://www.npc.edu/scholarships/white-river-lodge-62-cte-scholarship. All applications are submitted electronically, and the deadline is Thursday, August 25 at 12:00 noon MST. The successful applicant will receive an award of $500 that will be applied to tuition, books, and course fees for the fall 2022 semester.
Since fall 2014, NPC Friends and Family has awarded over 500 scholarships to NPC students, making a tremendous difference in their pursuit of a post-secondary education. To learn more about NPC Friends and Family, and how you can help to transform a student's life, contact Betsyann Wilson at 928-536-6245 or betsy.wilson@npc.edu. You can also make a tax-deductible donation at www.npcfriendsfamily.org.