On October 12, the Classified and Administrative Staff Organization (CASO) at Northland Pioneer College (NPC), awarded $500 scholarships to three outstanding NPC students.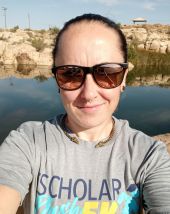 Tyler Allen of Concho is dual-enrolled as a second-year student in NPC's Associate Degree in Nursing (ADN) program as well as in Arizona State University's (ASU's), Bachelor of Science in Nursing program. This is a challenge reserved for only the most qualified and hard-working students. In addition to being a full-time student, and working full-time, Allen is the president of NPC's Alpha Gamma Tau chapter of Phi Theta Kappa, an international honor society for community college students. Her educational goals include earning a Master of Science in Nursing, with a specialty in acute care gerontology, followed by a doctoral degree in public health policy. Allen will earn her Associate Degree in Nursing from NPC this May.
Amanda Willey is a first-year nursing student who resides in Flagstaff and commutes over 100 miles round-trip to classes at NPC's Little Colorado Campus in Winslow. Her experience working as a certified nursing assistant for a nursing home, and serving as a hospice volunteer, led her to pursue a career as a hospice nurse. She feels it is a special honor to make the final days of her patients' lives as full as possible, and as she puts it, "…filled with compassion, utmost respect, and tender care."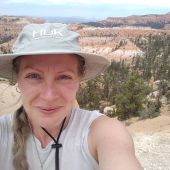 After completing her first year in NPC's nursing program, she aspires to secure credentials to become a licensed professional nurse, and continue working and learning in the field. She plans to earn her Associates Degree by May 2023. Following her graduation from NPC, Willey will continue her education and pursue a Bachelor of Science in nursing.
The third CASO scholarship awardee, David Aberle, is a husband, father, Indigenous Medicine Man, and a full-time student at NPC. He is also a perennial volunteer, working on food distribution events for NPC, participating in fund-raising walk-a-thons, hauling wood for the elders in his community, and assisting with tribal ceremonies. Service to his community is of key importance to him. After being downsized from his job as a conductor for the railroad, Aberle enrolled at NPC's Painted Desert Campus in Holbrook to pursue an Associate of Science degree.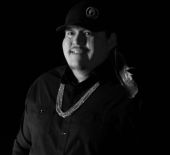 He plans to transfer to a university to pursue a Bachelor of Science degree in Computer Science, with an emphasis on cybersecurity.  A member of the Phi Theta Kappa honor society, he is on track to graduate from NPC in May 2022.
There were an unprecedented sixteen well-qualified applicants for the CASO Student Scholarship for the Fall 2021 semester. A committee of nine volunteers, including NPC staff, faculty, and administrators, reviewed and scored each application. CASO had advertised the availability of only two scholarships, but a tie for the second-highest score prompted the group to reach a unanimous decision to create three awards for this semester.
CASO is a support organization for classified and administrative staff at NPC. It is open to all contracted staff. Each semester, the group offers two $500 CASO Student Scholarships, using funds raised through various events and activities, including donations, silent auctions, and the sales of candy and other items. To donate to CASO scholarships, please make checks payable to NPC Friends and Family, indicate "CASO Scholarships" on the memo line, and send to 1611 S. Main Street, Snowflake, AZ 85937. You can also donate online at www.npcfriends.family.org. NPC Friends and Family is a 501-c-3 organization. For more information, contact CASO President Ryan Orr at 928-892-3116 or ryan.orr@npc.edu, or NPC Friends and Family Executive Director Betsyann Wilson at 928-536-6245 or betsy.wilson@npc.edu.