Tuition waivers, valued at over $50,000, have been awarded to nine All-Arizona Academic Team students from Northland Pioneer College (NPC), to complete their bachelor's degrees at one of Arizona's three public universities. The Arizona Board of Regents awards the waivers, for up to 60 credits, to encourage the state's top scholars to finish their educations.
NPC can nominate two students from each campus and center location to the All-USA team which automatically places the nominees on the All-Arizona Team. To be eligible, a student must have a cumulative 3.5 or higher grade-point average, be working toward an associate degree and demonstrate college or community volunteerism and leadership.
Receiving tuition waivers this year will be NPC students Layton Bauer (Holbrook); Tyler Allen and Angela Colwell (Show Low); Trace Hancock and Jocilyn McCleve (Snowflake); Jessica Austin (Kayenta); John McGaughey (Springerville); Kiarra Yazzie (St. Johns) and Emmalee Hall (Whiteriver). Team members will also receive scholarships from NPC.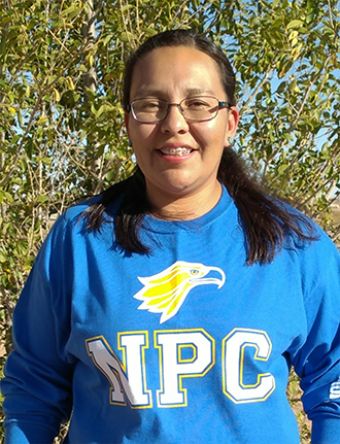 Growing up on the Navajo Reservation was very difficult, but also extremely rewarding for recipient Jessica Austin. A first-generation college student and single mother to three (two girls, one boy), Austin has been on her own since the age of 16 when her mother passed away. Often working multiple jobs to make ends meet, Austin found her calling while working for the Kayenta School District in the foodservice department. It was there that she discovered her love for working with young children. "I see children that come from extreme poverty and I know education is a way for these children to be successful in life," she states. "The children on the reservation face so many challenges and barriers and I would like to do my part in making a difference in their lives."
Austin notes that for many children on the reservation, school is an escape from difficult home lives. While working in the food service department, she takes time out of her busy day (which begins at 3 a.m.) to greet students by name and get to know them individually. "I wanted to let the children know that someone cares for them and looks forward to seeing them every day, to motivate them to continue to come to school and get an education. I may be just the 'lunch lady' to them, but I know I make a difference in their daily routine," she continues. "They blossomed under the daily attention. It made them feel welcomed and cared for."
Austin plans to attend Arizona State University (ASU) and eventually earn a Master Degree in Education and Special Education. She hopes to one day return to the Navajo Nation and enrich the lives of the children who live there. This time as their teacher.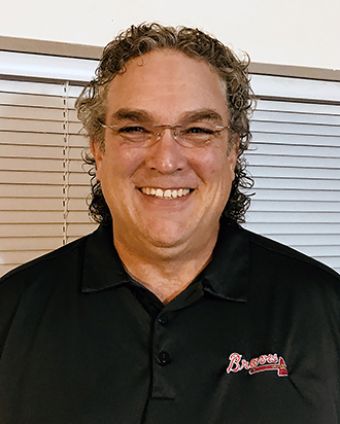 Fellow teammate John McGaughey is also dedicated to making an impact on the lives of others through education. McGaughey currently teaches fifth-grade science at Round Valley Middle School and coaches local little league baseball and softball teams.
"In my first year of teaching," he explains, "I noticed many students either didn't understand the idea of culture or had confusion over the difference between it and race; occasionally resulting in some preconceived prejudices." He decided to take steps to help change that, and with the school's permission, started an experimental cultural awareness class. "The first objective of the class was to explain the differences between race and culture. In the next few weeks, we would go on to examine popular cultures worldwide and how they are different from our own cultures with diverse beliefs," he states. "The big assignment for these students was to create a presentation on a culture of their choice based on the 15 key objectives defined in the Peace Corps handbook." McGaughey notes, "the results have been promising. I have noticed students from the class correcting and explaining to fellow students why a person possibly dresses a little differently, or talks with an accent."
McGaughey hopes to continue in his role as an educator and will be transferring to Northern Arizona University (NAU) to pursue his master's degree. He aspires to one day teach in NPC's career and technical education program in the business department.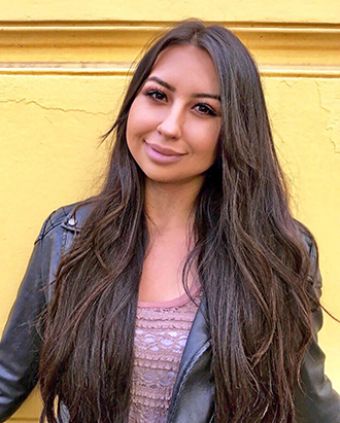 All-AZ awardee Kiarra Yazzie also wants to do her part in bringing about societal change and understanding. She plans to pursue a career in government and international affairs with a focus on humanitarian efforts. She has traveled to over fourteen different countries and in 2018, had the opportunity to teach English in Kyiv Ukraine through an international language program.
"Since I was little, I have always loved traveling and learning about different cultures," Yazzie explains. "In today's world, I see so many unjust political issues and I would like to be a part of helping correct those. Having traveled internationally, I have personally witnessed how corrupt systems affect people around the globe, particularly indigenous populations."
The eldest of seven children, Yazzie grew up in Concho and has always focused on helping others. She is a licensed cosmetologist (having recently obtained her Associates Degree in cosmetology from NPC) and currently provides free and low-cost services to needy residents who are particularly vulnerable during the COVID-19 pandemic. She will attend NAU this fall and plans to major in both international affairs and history.
It is a passion for the visual, fine and performing arts and for helping others, that sparked All-AZ teammate Jocilyn McCleve's pursuit of a career path. McCleve plans to attend the University of Arizona and eventually hopes to teach in the arts at the university level. She is a professional photographer and has volunteered her time to helping out creatively with local theatrical and music productions.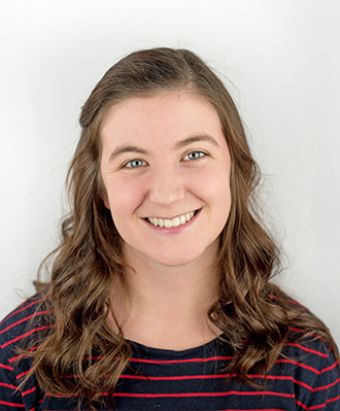 "I was always determined to succeed," states McCleve. Having grown up in a large family and realizing the effects of having to make difficult decisions at a young age, she is thankful for the opportunities she has had to help others in their times of difficulty and need. "It has taught me to be humble and grateful for the things I have in my life; a warm home, clean clothes, food on the table, the physical ability to be able to work and the opportunity to pursue a higher education."
With the help of her devoted husband, McCleve is a mother to three young children and works hard to juggle a family while attending school full-time. "I put a lot of work into both areas of my life and I hope to not only be successful in my education and with my career, but also with raising my kids to be great people."
All-AZ awardee Tyler Allen is certainly no stranger to hard work. Allen is a full time NPC student who also works full-time. She is the chapter president for NPC's Alpha Gamma Tau Chapter of the Phi Theta Kappa (PTK), a national honor society for two-year colleges. In addition to leading the chapter, she somehow finds time to volunteer at Pet Allies Spay and Neuter Clinic during the summer. She commutes 40 minutes from her home to school and work each day, and lives "off-grid," in a solar powered home, hauling water from a neighbor's well for household use.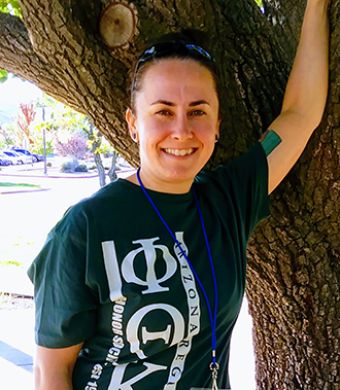 A recent recipient of PTK's honorable mention award for her "Dynamics of Discovery: Alzheimer's Disease Treatments" honors case study, Allen is also organizing the first ever Walk to End Alzheimer's in the White Mountain area. About the PTK project, she explains, "our academic research showed that more support available to caregivers results in greater outcomes and lesser burdens for families and communities at large. Our community will greatly benefit from an increased presence of advocates and information for Alzheimer's caregivers and patients."
Allen will be attending NAU to study nursing. Inspired by her mother, who is a nursing director, she plans to become an RN and eventually, to earn her doctoral degree and study epidemiology to assist in the possible control of diseases like COVID-19.
When it comes to understanding illnesses and disease, fellow All-AZ awardee and nursing scholar Angela Colwell has personal knowledge. Colwell was diagnosed with bipolar disorder eleven years ago and remembers, "I was sitting in an inpatient psychiatric unit trying to process what the psychiatrist had just told me. I remember being terrified at what my future would hold for me. I learned that one in every four people with the disorder commit suicide. Having a mental illness has an unbelievable social stigma," she explains. "I made a promise to myself when I left that hospital that I would not only be a survivor, but would work to end the stigma associated with mental illness."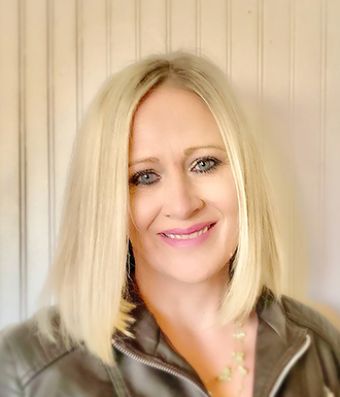 After her diagnosis, Colwell publicly opened up about her struggles using social media platforms and other methods to reach out to those who, like herself, suffer with bipolar disorder and other mental illnesses. "To this day it is overwhelming the response I received. I was contacted by numerous people who have suffered in silence and were too embarrassed to reach out for help," she states. As NPC's outstanding graduate in 2019, Colwell used the platform to speak to her personal battles with the disorder. "I was humbled by the people who approached me afterwards to tell me their stories."
Colwell, who is an LPN and currently works at Change Point inpatient psychiatric hospital, will attend NAU this fall and plans to continue her studies in nursing. She wants to become a psychiatric nurse practitioner upon obtaining her degree.
For fellow team member Emmalee Hall, fear of failure along with hard work and perseverance pay off. "I have always been hardworking. I think it is because I am always pushed to do my best and I personally want to," she says. "Being a leader is a strong quality one can possess. It doesn't come naturally for many. Luckily, I have found that it is easy to lead when those around you are willing to work alongside you, as well as within the group."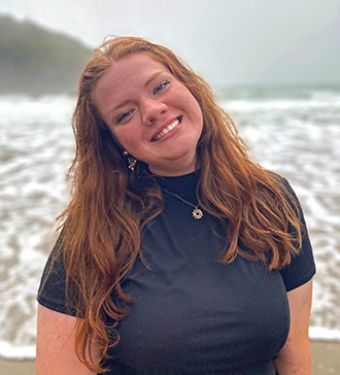 Hall plays the flute and is the section leader in her school's band. She is also a county coordinator for the HOBY youth non-profit organization (named after American actor and humanitarian, Hugh O'Brian) which works to inspire young people to make a difference and become catalysts for positive change. In that vein, Hall has volunteered in several arenas including a teen court program for at-risk youth and recently became a keeper and self-claimed protector of the Chiricahua Leopard Frog, an endangered species. She volunteers her time and efforts to maintaining a ranarium, which she explains, "is a sanctuary for the frogs and protects them from their natural enemies, enabling them to live peacefully and reproduce." Hall will pursue a career as an occupational therapist and will continue her studies at NAU.
It's clear to see that for All-AZ member Trace Hancock, learning how to treat, help protect, and heal animals is his destiny. Having worked summers on his grandfather's ranch, from an early age Hancock learned from his grandfather' s example that "there is nothing you can't do with a little hard work and sweat." It has been also been said, Hancock notes, "that if you do what you love, you will never work a day in your life." For Hancock, what "sets his soul on fire" is working with animals. "At only a few months old, I was on the back of a horse," he claims. "By the age of four, I was helping my family brand and take care of our cows. Working with animals has always made me extremely happy."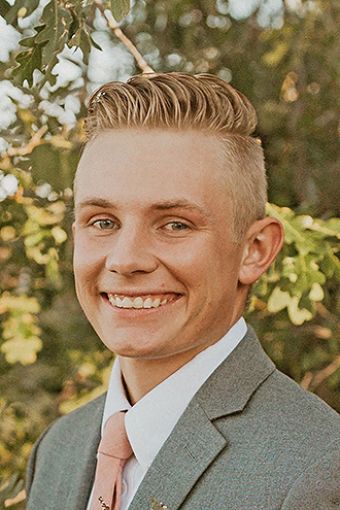 His grandfather, recently deceased, played an inspirational role in Hancock's achievements. "He would push me to give it my all and remind me that a little hard work could go a long way when I struggled with a particularly difficult class. I can hear him say it to me now, 'you can succeed at anything, if you work at it hard enough.'"
Hancock plans to study veterinary medicine at the University of Arizona and one day, open and operate his own private practice with a specialization in working with large animals such as horses, cows, goats, pigs and sheep.
Teammate Layton Bauer shares a similar interest in working with animals and being outdoors. With aspirations to pursue a career in wildlife and environmental studies, Bauer plans to enroll at ASU to study science next fall. He would like to ultimately work for the Arizona Game and Fish Department helping to monitor and conduct studies on wildlife species. His goal is to lead his own biological research group one day.
"I plan to do a lot of research, collecting data, writing papers and observing the ecology and differences between certain environments and the patterns that affect them," he says. "This is a good path for me because I love analyzing things and figuring out what makes things do what they do. I also want to be working in the outdoors and challenge not only my mind, but also my body."
These NPC nominees, along with other top Arizona community college scholars, will be honored at a virtual ceremony Thursday, March 4, 2021. Visit www.npc.edu for more information on the event. For the past 25+
years, Arizona has separately recognized the state's top two-year college students as a part of the All-USA Academic Team program, co-sponsored by the American Association of Community Colleges, Phi Theta Kappa International Honor Society (PTK), Follet Higher Education Group, the Coca Cola Scholars Foundation and USA Today.
A complete list of past NPC recipients of the All-Arizona Academic Team honor can be viewed online at www.npc.edu/past-AllAZ.
Click Here to Download the All-AZ Program and Student Bios!

CLICK HERE to watch the March 4, 2021 virtual All-AZ Academic Team Celebration!
All AZ Academic Team Rankings
All AZ Team Member
Campus/Center
Team Position

Tyler Allen
Jessica Austin
Layton Bauer
Angela Colwell
Emmalee Hall
Trace Hancock
Jocilyn McCleve
John McGaughey
Kiarra Yazzie

Show Low
Kayenta
Holbrook
Show Low
Whiteriver
Snowflake/Taylor
Snowflake/Taylor
Springerville/Eagar
St Johns

Second
Third
Second
Second
Third
Second
Third
Third
Third