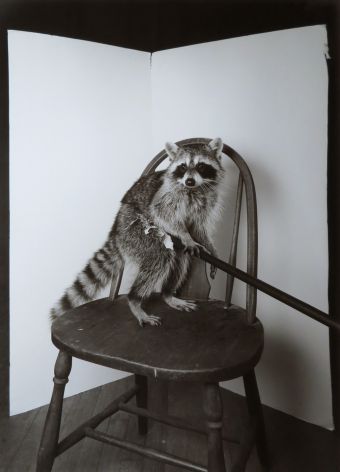 A good way to describe the current Blackfork Bestiary exhibition currently on display virtually at Northland Pioneer College's (NPC's) Talon Gallery might come from the artist himself – "I encountered fauna that not only lived on the landscape but seemed generated by it."
A collection of photographic works by Robert Langham III, taken while living in a unique and remote area of Black Fork Creek, a watershed high in the Neches River drainage in Smith County North Texas, can now be viewed online at www.npc.edu/talongallery through October 23.
A bestiary as Langham describes, "is an ancient scientific catalog of animals." The photography exhibition is a portfolio of 50 photographs of animals with whom Langham shared the Black Fork ecosystem. Living in their habitat, the "animals began to seek me out," he explains. "Snails under the flowerpots. The 90-year-old neighbor called and told me there was something wrong with her garbage can."

"I encountered fauna that not only lived on the landscape but seemed generated by it," explains Langham.  "Their individuality and personalities were evident. I was fascinated but couldn't imagine how to get them in a camera. Ancient bestiaries were the first scientific books. They cataloged bees, dogs and deer…and gave written descriptions of their defining traits: industrious, faithful, fleet. They also cataloged animals of the imagination: The Phoenix, the Unicorn, the Sea Serpent and described their magical powers. Further they wildly projected personal traits: The Lion was regal, the Fox cunning, the Owl, wise. I began to feel that our modern science, discarding those projections might have discarded something else as well," he continues. "There are many lessons in the commonest of animals. The more I was around them and the more information I gathered about their lives the more sensitive I became to them and the more interesting the connections became."
While the physical art gallery at the Show Low campus is currently closed to the general public due to COVID-19 restrictions, the virtual gallery and this and upcoming art exhibitions will be available on an ongoing basis at www.npc.edu/talongallery. Prior exhibitions can also be enjoyed there virtually.
For more information about this exhibit, contact Gallery Director and NPC Art Faculty Magda Gluszek, (800) 266-7845, ext. 6176.