Two educators from Northland Pioneer College were recognized by the Arizona Association for Lifelong Learning (AALL) and the Arizona Department of Education (ADE) during a virtual awards ceremony held Saturday, September 12.
NPC faculty in College and Career Preparation, Steve Mills of Snowflake, received the Lifelong Learning Advocate Award in Honor of Francis E. Blake, while longtime NPC employee Kathleen Bentley of Linden, took home the AALL Educator of the Year Award.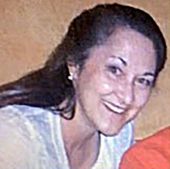 Bentley was honored with the Educator of the Year Award for her development in Distance Learning in Adult Education at Northland Pioneer College. The award honors an educator that has four or more years of active service in the field of adult education as either a full or part-time instructor and has displayed leadership, demonstrated professional excellence and has contributed to the field of lifelong learning.
During her 15+ year career at NPC, Bentley took the lead in making NPC's Distance Education program thrive. As NPC's Distance Learning Coordinator, Bentley participated in many training sessions from the state, webinars from providers, and educational opportunities offered by AALL including AALL Ambassador training. Kathy took the lead in the department to encourage and develop Adult Literacy Ambassadors. 
Prior to her (semi) retirement in 2020 from the position, Bentley taught distance instruction at all levels. She also taught a live class, but her students were attending at nine different locations, all of which are 50 to 100 miles apart. Bentley would travel each week to one of the locations to meet with her students face to face. "Kathy advocates for our students, going above and beyond to provide them with educational support and a helping hand when it is needed. She reaches out to any student who needs support beyond education and helps secure the resources they may need to be successful," states Gail Campbell, NPC's Associate Dean of Education & College and Career Preparation.
Bentley is now an adjunct faculty member at NPC and teaches community and career preparation orientation classes. "She is the first person a student meets in our program," explains Campbell. "Because of her positive attitude, many students realize that they CAN DO IT - Miss Kathy says so! Students remember her and know that she is going to support them. Her demeanor is that endearing," Campbell continues.
NPC Faculty in College & Career Preparation, Steve Mills, took home the Lifelong Learning Advocate Award in Honor of Francis E. Blake. The coveted award honors an educator who has given a minimum of five years contribution to the field of Adult Education and has positively impacted or added value to the concept of learning as a lifelong process. In addition, the awardee must have served the field and their colleagues in diverse ways and demonstrated professional excellence in this arena.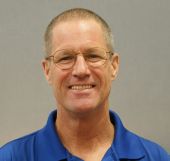 Mills was honored for his dynamic Integrated Education and Training (IET) Construction program at Northland Pioneer College's Center in Whiteriver. Since 1986 Mills has been involved with K-12 to adult students in a variety of capacities in Arizona and New Mexico. He taught in dual enrollment settings for the University of New Mexico, Eastern New Mexico University and the Alamo Navajo School District in a variety of construction skills including welding, pre-engineering, woodworking and entrepreneurship.
Arriving at NPC in 2014, he led the way in instituting the college's IET programs. From 2016 to 2018, his IET students built two tiny homes for NPC's Northeast Arizona Training Center (NATC), where they are used as temporary housing for recruits attending NPC's law enforcement academy at the public safety training center. 
In 2017, realizing that many of his students were food insufficient, and often missed class to do odd jobs in order to feed their families, Mills started a volunteer food bank to enable his students to keep attending class. Other instructors and staff caught on to his vision and began to make donations. "The comradery he created in the classroom went far beyond food and nourished the whole person - it gave hope to a community in systemic poverty," states Nichole Hendricks, success coach and ELLA instructor at NPC.
"He went to Whiteriver and saw what the community needed and wanted, and he delivered. He makes difficult concepts easily understandable, knows how vital the instructor-student relationship is, and makes learning fun. He hasn't just been a great instructor, he has given the community a program they can be proud of and can call their own," explains Hendricks.
For Mills, curriculum mapping took on a whole new meaning as he and his students tackled HSE/ACRC content and construction skills in the classroom. His students excel far beyond their counterparts not only in "hands on skills" but also academically. In 2019 three of Mills' students won a team silver medal in the "Team Works" category at the Arizona State SkillsUSA competition in Phoenix. Individual students have won top awards in different construction skills areas every year they participate in SkillsUSA. In February of 2019 his class was invited to work for a week, on-site, with a construction crew from the cable TV show, The Fixer, remodeling a section of an old feed store to serve as a retail space for N'dee Bikiyah – The People's Farm on the White Mountain Apache Reservation. Mills was the key project instructor for the IET Construction Technology program funded ($44,000) by the Del E. Webb Foundation (DEWF) in 2019. Due to Mill's diligence and commitment to his students, the success of that project prompted DEWF to reach out and invite NPC to apply for another round of funding to support students in health-care related projects. 
These awards are two of nine given each year to educators from around the state by the AALL. The mission of the organization is to highlight and improve opportunities for educational growth by promoting and inspiring lifelong learning and adult literacy in Arizona. The awards were a prelude to the National Adult Education and Family Literacy Week kickoff which runs September 20 through the 26. For more information on the AALL visit https://aafll.wildapricot.org/.