Tuition waivers, valued at over $36,600, will be awarded to 11 All-Arizona Academic Team students from Northland Pioneer College to complete their bachelor's degrees at one of Arizona's three public universities. The Arizona Board of Regents awards the waivers, for up to 60 credits, to encourage the state's top scholars to finish their educations.
NPC can nominate two students from each campus and center location to the All-USA team, which automatically places the nominees on the All-Arizona Team. To be eligible, a student must have a cumulative 3.5 or higher grade-point average, be working toward an associate degree and demonstrate college or community volunteerism and leadership.
Receiving tuition waivers this year will be NPC students Jeffery Hamilton and Thomas Parada (Holbrook); Kaylen Benito and Paige Murray (Winslow); Samantha Roberts and Reuben Williams (Show Low); Samuel Rosales and Tabitha Adams (Snowflake); Brealyn Nielsen and Derek Flake (St. Johns); and Rosalee Sharon Jones (Springerville). Team members will also receive scholarships from NPC.
For awardee Kaylen Benito, growing up as a Native American in the foster care system spurred perseverance and a desire to help children who like herself, are forced to deal with difficult emotional and social situations. A first-generation college student, Benito credits her childhood social worker with giving her hope. "She made me realize that my happiness was up to me and to me alone, that only I could make a true difference in my life," shares Benito. "I needed to prove I was better than my circumstances and I needed to believe in me and prove it to myself first," she continues. 
Benito plans to eventually earn her doctorate and will be pursuing a career as a clinical social worker. She will be enrolling in Northern Arizona University next fall.
"I know I can better understand children and adolescents that are in the foster care system because I was once one of them," Benito explains. "I know the pain of being taken from a broken home, entering another one, and feeling like a stranger because everyone and everything you've ever known is gone. The feeling of helplessness is awful," she explains. "But there is hope and there is help. I want to be a part of that hope and help children who were like me."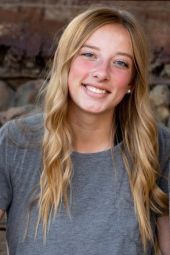 Like Benito, fellow teammate Tabitha Adams has also seen struggle lead to steadfast determination. Raised by a single mother of three, Adams' motivation originates from having witnessed her own mother battle the odds trying to complete a college education and improve things for her family. "I have seen the hardships she has gone through and I want to change that for myself and my family in the future," states Adams. "Working to get a good education in order to help others do their very best, is what is most important to me."
Adams' desire to help others also stems from having played softball as a youth. There was a point in her childhood where, feeling discouraged and emotionally defeated, she nearly gave up the sport. However, with the encouragement of her coaches, she not only persevered, but excelled, eventually making most valuable player three out of four years in high school. She is currently a volunteer coach for a junior-high softball team. "I have had the opportunity not only to advance their playing skills, but also to teach them lessons for life including initiative, responsibility, self-confidence and commitment,"explains Adams. "I have made it my goal to show every player their worth and to push them to their full potential."
Adams will be transferring to Northern Arizona University this fall to study behavioral health.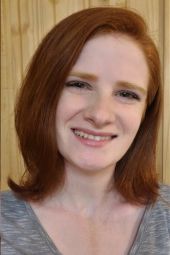 Also pursuing an education in the social sciences is Samantha Roberts, who, after studying as an undergraduate at Northern Arizona University, plans to eventually become a lawyer specializing in marriage and family law. "I am motivated to succeed because I enjoy seeing things through to the end," explains Roberts. "I want to make a difference and I like finding something I am interested in and working on it until it is perfect."
"I'd like to focus on child advocacy. I want to make sure that children get the voice they deserve when it comes to matters of family law. I want to pursue psychology first so that I can fully understand what these children need," explains Roberts. "There are too many kids that don't get put in the right place and suffer because they don't have a voice. I want to give those kids a voice and get them to the 'right place'."
Roberts is also dedicated to encouraging others to pursue higher education. She conducts regular presentations to local high school students on how to apply for and write college scholarship essays and prepare for life after high school. Roberts is a member of the White Mountain Symphony Orchestra. As a former high school drum major, she is often invited to "take-over" band instruction for local ¬¬high school classes and give student musicians tips on how to improve their skills. 
It is a love for learning that sparked All-AZ teammate Brealyn Nielsen's steadfast pursuit of her dreams. Nielsen describes herself as a "small town girl" who has always aspired for "bigger" things than her small-town surroundings seemingly allowed. "I have been blessed with a family that taught me from a young age to work hard," explains Nielsen. Having been the only female sibling growing up with four brothers, "I learned to be independent and to stand my ground. I developed a love for reading at a very young age and that definitely facilitated my desire to learn more. Growing up, my parents pushed me to gain a solid education; as they themselves have no college experience. 
I truly believe that was the driving force for me to pursue as great an education as possible."
Nielsen plans to attend Arizona State University to study accounting and one day become a certified public accountant or finance manager. She hopes to eventually return to the small-town of St. Johns, where she grew up, to continue her career. "I love my community and have a great desire to return to live and work here. I believe that after gaining more knowledge, confidence and a degree, I will be extremely beneficial to my community. My life has been sculpted and uplifted by education and I intend to continue this pattern to see just how far it will take me. I am excited for my journey to continue."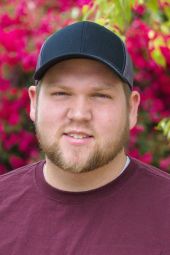 Fellow team member Derek Flake's journey has been made up of experiences that ultimately led him on the path to pursuing a higher education. Flake entered the workforce shortly after graduating high school working in plumbing and HVAC. "One day I realized I just wasn't happy with what I was doing. I was young and was already starting to feel the physical and mental effects of working a laborious trade at such a young age," says Flake. 
With a wife (who is also a full-time NPC student) and two young boys, he knew going back to school wouldn't be easy. "I work 30 hours a week as a night-shift security guard and manage a self-storage facility on the side so that I can afford to attend college and make ends meet for my family," he explains. "I have been able to apply the work ethic I learned as a tradesman and the awareness of knowing what my alternative is, to gaining a higher education."
Flake will be pursuing a degree in elementary education from Northern Arizona University. "I want to be around to not only make a difference in my children's lives but in the lives of all the students I teach," he says. "It is my goal to motivate students to do their best in the classroom and recognize their full potential."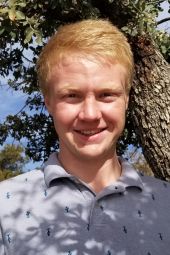 Awardee, Reuben Williams is no stranger to the phrase "triumph over tribulation". A dream of his since primary school is now becoming reality as he pursues his nursing degree. Having lost his mother at the age of sixteen, Williams admits his path "has been rough and jagged at times." However, even with the unknowns of life, he knows that one thing is constant; education. "Education has taught me that problems with solutions are much easier to solve than problems that are unknown; and knowledge is the solution. I know that the more knowledge a person possesses, the greater impact they will have and the more ease they will show when helping others," Williams explains. "The more we are able to learn, to lead, and to celebrate a person's life and health, the more we will be able to help them through some of the most challenging moments of their lives. Great things are made possible by gaining an education." 
Williams will be attending Northern Arizona University and aspires to one day become a medical doctor. "This is my dream, plain and simple. I am blessed to have found my passion and for being able to pursue it."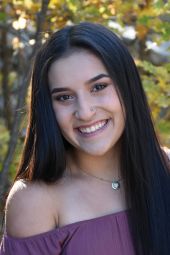 When it comes to passion, All-AZ team member Paige Murray certainly has it. As the young owner of and talented instructor at Passion Dance Company in Holbrook AZ, in Murray's own words, her "heart and passion stay guided toward giving back to the community and the children within it." 
For Murray, who plans to attend Northern Arizona University to pursue a degree in elementary education, support was key. "My life has been filled with exceptional educators. Whether it be my parents, school teachers, coaches, or college professors, these outstanding individuals have played a critical role in my development and the discovery of who I am and things about which I am passionate. They filled my mind with knowledge and my heart with experiences that have caused me to look outward. These educators instilled in me the very best parts of themselves."
Murray's goal is to teach in the classroom as well as on the dance floor. When asked about herself, Murray states, "Who am I? I am a dancer. I am a leader. And, I am continuing to grow as an educator. Just as those before me, I want to instill in others the very best parts of myself. Whether through education or dance, my heart belongs to future generations. They are my motivation. They are the reason I want to further my education and share my love for knowledge and dance."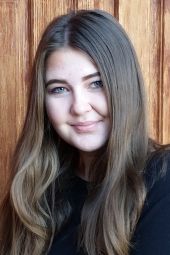 Sometimes not knowing what the future has in store isn't such a bad thing. For team member Rosalee Sharon Jones, life is about pursuing dreams and seizing new opportunities. Gaining a college education is not only a dream, but an adventure. "For me, it is my family, my desire to be better and my craving for adventure - any adventure life brings," Jones reveals. "I am the type of person who loves culture, traveling, learning new things, discovering new experiences, that is what really motivates me. It pushes me to better myself and grab a hold of every opportunity that comes my way. That is what I crave." Quoting The Alchemist, Jones states, "It's the possibility of having a dream come true that makes life interesting..." 
Jones admits she is still finding herself and that she is not 100% sure what she wants to "be" quite yet. However, she knows she loves writing, poetry and language. She will be attending Northern Arizona University and plans to major in English and literature with a possible career in publishing, editing or writing in her future.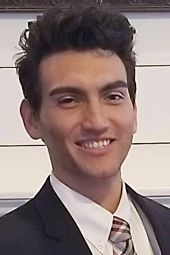 For fellow team member Samuel Rosales, service equals success. He faithfully believes in the mantra "when we lift others' burdens, our own become light." Having already formed his own land leasing LLC in Snowflake AZ, and successfully closing two deals thus far, Rosales is well on his way. "For me, a career is just a means to be able to do one's life's work unobstructed. I have determined that my destination in this life is to live a life full of service. My life's vision is to do as much good for others as possible."
Having volunteered as a laundry worker at the temple of Latter-Day Saints, Rosales has seen how service and success go hand in hand. "My original hesitations in thinking that service would inhibit my ability to find success has been dispelled," he says. 
"Through patient coaching and countless hours of investment in me on their part, my family and church community showed me what success felt like, and in time I began to crave it," Rosales explains. "I believe success is an acquired taste. I feel strongly that most people have an abstract desire to be successful, to have more money, happiness, fame, etc. yet, it is not until one gets a taste of what true success in service to others is, that they begin to crave it more and more." 
Rosales will attend Arizona State University to pursue a degree in business management with the aspiration of forming a self-sustaining business in property management, land leasing, or real estate development. "My desire is to be able to oversee business operations from afar by the time I am 35 and devote all my time to church responsibilities, serving on missions with my future spouse and helping the less fortunate."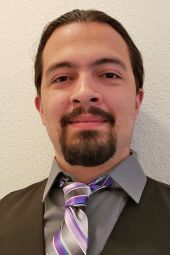 His fellow teammate Jeffrey Hamilton also plans to get down to business; and numbers. He plans to graduate with his associates degree in both accounting and business from NPC and continue his studies at Northern Arizona University where he will major in accounting with a minor in business. "I've always had an interest in math and numbers. Accounting combines both of those," Hamilton explains.
For Hamilton, working at NPC's library in Holbrook drove him to realize that furthering his education was crucial to becoming a leader and achieving his goals. "The knowledge and intellect that I developed while working in the college library has been one of the most fulfilling endeavors that I have had the opportunity to partake in," Hamilton explains. 
It was a "learning curve," Hamilton admits, "I had to know of all the systems and databases that the library offers in order to assist students doing their research for course work. From this I developed the most important leadership skill I have; to always be self-improving. A leader should never want to be just as good as they are; they should always strive to be better than they were yesterday," he adds. "The leadership skills that I have developed as a member of the college library staff are something I will carry with me for the rest of my life."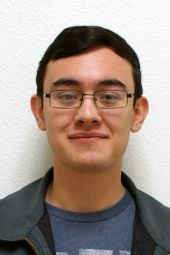 Similarly, working at a library was a pivotal step for fellow All-AZ team member, Thomas Parada, who is an avid history enthusiast. His love for history, books and systematic problem solving came in handy when first volunteering and now being employed at Show Low's public library. Reflecting on his decision to begin volunteering at the public library vs. pursuing a paid position elsewhere, Parada says the deal was sealed when "I realized I'd be around books and helping the library by being a resource for the community in their pursuit of knowledge." 
When asked about his inspiration to study history, Parada explains, "who I am as a person, deeply passionate about history, is indebted to a history professor I knew when I was young. He gave me a book on famous naval battles for my eleventh birthday. I read the book, and continued to read it over and over, and became very invested in the subject. I have even built up a miniature library dedicated to naval history," he continues. "In a way my interest in naval history motivates me to succeed, as I take to heart that history repeats itself. When I am faced with an assignment or job that seems insurmountable I think back to historic examples of men who have overcome the odds and achieved victory by the righteousness of their cause or by knowing who they were and believing in themselves." 
Parada will continue his studies at Northern Arizona University. "I view my education as my voyage," he says. Due to his love of the sea, his goal is to one day work in a naval or maritime history museum in England, New Zealand or here in the United States. 
These 11 NPC nominees, along with other top Arizona community college scholars, will be honored at a luncheon, Thursday, February 27, in the Phoenix area. For the past 25 years, Arizona has separately recognized the state's top two-year college students as a part of the All-USA Academic Team program, co-sponsored by the American Association of Community Colleges, Phi Theta Kappa International Honor Society (PTK), Follet Higher Education Group, the Coca Cola Scholars Foundation and USA Today. 
A complete list of past NPC recipients of the All-Arizona Academic Team honor can be viewed Online at http://www.npc.edu/scholarships/all-arizona-academic-team.
Click Here for photos from the All AZ Academic Team Awards Luncheon.
All AZ Academic Team Rankings
 
 
First Place Team
Coca Cola Bronze Scholar
Kaylen
Benito
Little Colorado Campus
 
Second Place Team
 
Paige
Murray
Little Colorado Campus
 
Second Place Team
 
Jeffrey
Hamilton
Painted Desert Campus
 
Third Place Team
 
Thomas
Parada
Painted Desert Campus
 
Third Place Team
 
Tabitha
Adams
Silver Creek Campus
 
Third Place Team
 
Samuel
Rosales
Silver Creek Campus
 
Third Place Team
 
Rosalee
Jones
Springerville/Eagar Center
 
Second Place Team
 
Derek
Flake
St. Johns Center
 
Second Place Team
 
Brealyn
Nielsen
St. Johns Center
 
Third Place Team
 
Samantha
Roberts
White Mountain Campus
 
Third Place Team
 
Reuben
Williams
White Mountain Campus