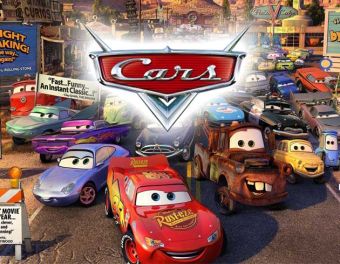 Like "Lightning McQeen" did when he rolled into the town of Radiator Springs, you can "drive-in" to Northland Pioneer College's "Cars" movie night Saturday, September 21, from 6 to 7 p.m. at NPC's Winslow Campus, 1400 E. Third St.
"This is a free public event and will be fun for the whole family," notes Kelli Freeman, NPC social media and event specialist. "Children will be provided painted boxes and supplies to build and decorate their own car to 'drive-in' to the movie with," continued Freeman. There will be complimentary hot dogs and fun giveaways in addition to the showing of the movie "Cars" on the big-screen. The event will be held outdoors against the beautiful backdrop of NPC's Winslow campus. 
In addition to chairs and blankets, parents should bring a box cutter and tape to assist with car decoration. All other supplies will be provided.
This is the first of a series of upcoming free public events to be held on NPC campuses throughout the White Mountains region. "NPC wants to bring members of the public to our campuses to enjoy the attractive spaces and facilities of these diverse sites," Freeman elaborates. "In addition to being quality educational institutions, NPC campuses are physical landmarks and provide a great place within our communities to hold gatherings and get-togethers. We welcome community members to enjoy the free and fun public events that we will be offering at each of our nine locations throughout the year."
In addition to the "Cars" drive-in movie event, NPC will host its annual "EagleFest," Saturday, October 19 at the NPC Holbrook Campus. A Halloween-themed party and movie showing of "Hotel Transylvania" will be held at NPC's St. Johns Center on Saturday, October 26 and again at NPC's Kayenta Center on "All Hallows Eve," Thursday, October 31. All events are free and open to the public.
For additional information about these and other upcoming NPC events, go to www.npc.edu/calendar or contact Kelli Freeman, (928) 532-6151.