SHOW LOW — Jolene Ayze, a Holbrook High School senior, Destiny Morgan, a senior at Ganado High School, and Teracy Perkins, a Show Low High School senior, captured the Best of Show art scholarships in the 33rd annual Northland Pioneer College Juried High School Art Exhibit, on display March 4 through April 5 at the Talon Gallery in the Aspen Center on NPC's Show Low – White Mountain Campus, 1001 W. Deuce of Clubs. Awards will be presented at a reception on Friday, March 8, at the gallery, from 5 to 7 p.m.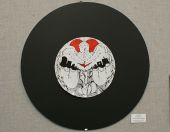 Eight schools participated in this year's show. "We accepted 73 of the 109 entries for the exhibit," noted Magda Gluszek, NPC art faculty and gallery director. Best of Show winners receive NPC scholarships, with certificates awarded to the top three and honorable mention entries.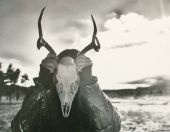 Ayze received a scholarship for her drawing, "Circle of Family Love." Morgan's "Sǫ' (Star)" painting earned her the Best of Show scholarship. Perkins' photograph, "Child of the Forest," won her a scholarship.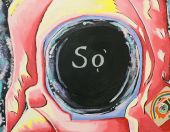 Other award winners in the Painting category were Round Valley senior Darrell James Billy's "Desert Sky," first place; Blue Ridge sophomore Autumn Rain McDowell's "Naydeen," second place; and Winslow High's Bryson Lomatewama received third place for "World's Keeper." Honorable mentions in the painting category went to Round Valley's Nikolas Jaramillo for "Elizabeth W.R. Grant;" Ganado's Alyssa Charley for "Shidzix Bidziil;" and Holbrook's Valtavia Cook for her painting/mixed media piece, "The Artful Volvo."
Valley (Sanders) junior Kayden Yazzie receive first place in the Drawing category for her "Untitled." Holbrook's Ashlyn Wilhelm took second place with "Sketchbook." Third place went to Holbrook's Katonah Cone for her drawing "The Art Room Door." Honorable mentions were presented to Blue Ridge's Claire Lopez for "Maddie Ziegler," and Holbrook's Jolene Ayze's "Lost Then Found."
In the Photography division, Show Low's Teracy Perkins' "Smokey Mountain Road," received first place; with schoolmate Lnzharia Bitahy taking second place with "Blur Them Out." Round Valley's Jennifer Gemalsky received third place for "Paige." There were no honorable mentions in this category.
Gallery Hours
The Talon Gallery is open to the general public Monday through Thursday, 7:30 a.m. to 7:30 p.m., and Fridays, from 7:30 a.m. to 4 p.m. The gallery will be closed March 11 – 15, during NPC's spring break.

Questions   Please contact Magda Gluszek at (928) 532-6176 or (800) 266-7845. ext. 6176.  |  email

– – – N P C — Expanding Minds • Transforming Lives – – –