Do you ever wonder why websites or mobile applications are slow? Have you wanted to understand how the internet really works? (No, it isn't magic!) Did you know there were careers based on analyzing performance data?
You can train to be part of this field of web performance at Northland Pioneer College, beginning with a four-week Web Performance workshop on Wednesday evenings in February, from 5:30 to 7:30 p.m. at the Show Low Campus Learning Center, room 111. Tuition is just $37 and eligible students can qualify for a tuition waiver by contacting instructor Eric Bishop. Sign-up at any NPC location prior to the first workshop on February 6.
You'll explore the underlying workings of the internet, why sites are slow, why statistics matter and the potential employment options available.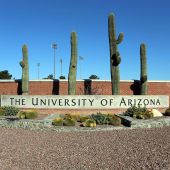 Joining Bishop will be guest speaker Ben Rushlo, vice president of Dynatrace, a web performance company trusted by 72 of the Forbes 100 top companies. Rushlo serves on NPC's Computer Information Systems (CIS) advisory board helping to ensure students learn job-ready skills. A part-time resident of the White Mountains, Rushlo wants to hire more NPC students to work for Dynatrace, offering good entry-level tech jobs with great pay and benefits. And their employees can work from home!
"Web performance is a bit specialized and some students would need some additional training before they would be eligible for hire," notes Bishop. "But NPC offers the classes and industry-certification training needed for these tech jobs."
For additional information about the Web Performance workshops, NPC's Cybersecurity or Computer Information System courses, contact Bishop by email or 532-6153.
– – – N P C — Expanding Minds • Transforming Lives – – –