Hair, skin and nail care; computer coding and animation; baking; drawing; writing; crazy lemonade science; and dinosaur hunt are just some of the Kids College classes for 6 to 14-year-olds this summer at Northland Pioneer College. Classes vary by location.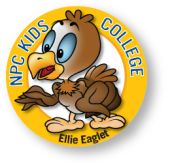 "There are several STEM-related classes, cleverly disguised as Campfire Science Fun; Crack the Code; Crazy Lemonade Science; Crimes and Clues; Junior Architects; Sports Science; and, best of all – The Science of Superpowers," said Royce Kincanon, NPC's Community and Corporate Learning Coordinator. "Just think of the fun youngsters can have in classes with names like 'Slime, Gak, Putty and More' or 'Explosions & Reactions in the Kitchen.' Kids College is designed to provide fun, educational activities at a reasonable cost to parents or grandparents. You don't have to be a resident of Navajo or Apache counties to take part in our program. Many are one-day classes, so area visitors can enroll their children. We just ask that they do so at least three days in advance," continued Kincanon.
"One of the new classes this summer is 'Wire Art and Jewelry,' where you'll create bracelets, pendants and more, wrapping wire around your favorite crystals or rocks," adds Katie Olsen, Community & Corporate Learning specialist. "Another is 'Cupcake Wars' where kids will learn decorating techniques using buttercream piping, fondant and other mediums. Then comes the cupcake war, where entries will be judged and then devoured," adds Olsen.
Olsen is reaching out to better serve smaller communities. "We have several science classes in Whiteriver; an art class in St. Johns; and cooking, art, sign language, computer coding and home science classes in Springerville. If you would like to share your talents as an instructor, please email us," said Olsen.
Kids College has also adjusted the start and end times for classes to better accommodate working parents. "Now you can easily drop your child off for a Kids College class in the morning, join them for lunch, then walk them to an afternoon session," she said.
Kids College classes are being offered in Holbrook, Show Low, Snowflake/Taylor, Springerville/Eagar, St. Johns, Whiteriver and Winslow. Classes begin on June 4 and are scattered throughout the summer, until July 13. More classes are being added to the schedule, so check back often.
Parents can learn more about NPC Kids College offerings online at www.npc.edu/kids-college. Click the "Register Now" button (below) to search for classes closest to you by using the "search by facility" button. Kincanon reminds parents to check age requirements before enrolling and paying online.
Sign up for the Kids College classes at least three days before the class starts to ensure it is not canceled due to insufficient enrollment. Register online or at any NPC location during regular business hours, 8 a.m. to 5 p.m. Monday through Thursday, or 8 a.m. to 4 p.m. on Fridays.

NPC's Community and Corporate Learning Division provides personal interest and specialized corporate training throughout NPC's service area. For more information about noncredit, personal interest classes, contact Katie Olsen, the community and corporate learning specialist, (800) 266-7845, ext. 6244, email, or visit www.npc.edu/noncredit-classes. For corporate training, contact Royce Kincanon, community and corporate learning coordinator, (800) 266-7845, ext. 6239, or email.
– – – N P C — Expanding Minds • Transforming Lives – – –