Community members will have two opportunities to meet and get to know new Northland Pioneer College President Mark Vest on Thursday, May 17, at the Winslow campus, 1400 E. Third St., and on Tuesday, May 22, at the Show Low campus, 1001 W. Deuce of Clubs.
Both meet & greets will be in the campus' Learning Center from 4 until 6 p.m. Additional sessions in other communities served by the college are in the planning stages.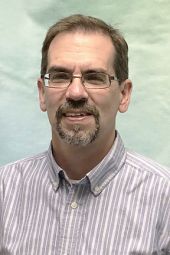 Vest, who is the college's Vice President for Learning and Student Services, will officially take over the president's duties on July 1. A Kentucky native and U.S. history major, Vest served in various student services leadership positions at the University of Kentucky, University of Louisville and Lenoir-Rhyne College before joining the NPC staff in 2001.
He assumed oversight of the college's instructional area 2008 when the college reduced its administrative structure in response to the state's economic crisis.
Light refreshments will be served.
Northland Pioneer College serves the residents of Navajo and Apache counties through four regional campuses and five centers with a variety of educational options for academic, career and technical and personal enrichment. NPC supports each student's educational goals through affordable tuition, small class sizes and caring, professional instructors. For more information about NPC programs and services, call (800) 266-7845.
– – – N P C – Expanding Minds • Transforming Lives – – –