Event Location
NPC's Show Low Campus - Aspen Center Lobby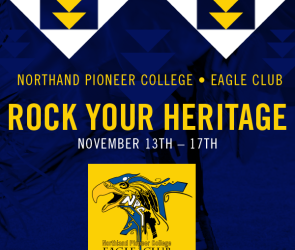 November is Native American Heritage Month!
NPC and the Eagle Club are CELEBRATING all week long!
NOVEMBER 17 - STEW FEST!
Contact your Campus or Center front office for details!
Bring your favorite traditional stew or bread to share.
Have a photo to share? Tag @npceagleclub and @northlandpoineercollege on FACEBOOK!