Event Location
Silver Creek Campus in Snowflake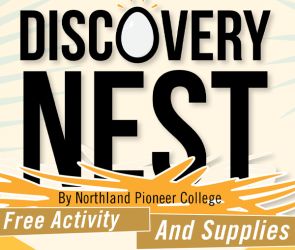 Discovery Nest Summer Activity 2022
CRAFT STICK ANIMAL PUPPETS - create craft stick animal puppets and a small puppet stage for a puppet show based on a fable or folk tale.
For children from the ages of 5 to 12.
This event is at Silver Creek Campus in Snowflake. Participation is by appointment only to keep within the current room capacity of 10 in the library. Each appointment will be for an hour.
Call 928-536-6220 or send an email to luann.crosby@npc.edu to make an appointment to attend.