Event Location
NAU classroom on the NPC White Mountain Campus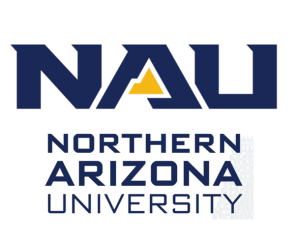 Are you interested in improving the lives of children in our community and embarking on a rewarding career in education?
Please join us for information on how you can make a difference in the lives of children and become a certified teacher (K -8th grade) without leaving the White Mountains.
The NAU Advantage:
Affordable –we offer very affordable tuition rates –payment plans and financial aid, including participation in Arizona Teacher's Academy, available for those who qualify.
Flexible Delivery Options –offered locally in Show Low.
Student Centered –local staff and centralized advisors to guide you from application through graduation.
Dedicated Faculty –experienced faculty with exceptional credentials who are committed to helping you succeed.
Accreditation-the only CAEP accredited, nationally recognized program in Arizona.
Event Information:
Please join us in person or Via Zoom:
Thursday, March 31, 2022 at 5:00 pm
NAU classroom on the NPC White Mountain Campus
Learning Center Room 103, 1001 W. Deuce of Clubs
Show Low, AZ 85901
EVERYONE IS WELCOME! Light refreshments provided.
Zoom available! Email your RSVP and we will send you the link.
Contact us:
Elizabeth Flake
928-523-5398
elizabeth.flake@nau.edu
Susan Rodriguez
928-358-0099
susan.rodriguez@nau.edu