Event Location
Performing Arts Center, Snowflake Campus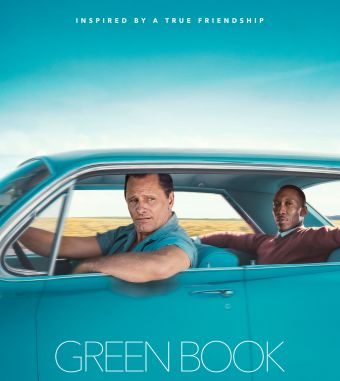 When Tony Lip (Viggio Mortensen), a bouncer from an Italian-American neighborhood in the Bronx, is hired to drive Dr. Don Shirley (Mahershala Ali), a world-class Black pianist, on a concert tour from Manhattan to the Deep South, they must rely on "The Green Book" to guide them to the few establishments that were then safe for African-Americans. Confronted with racism and danger – as well as unexpected humanity and humor – they are forced to set aside differences to survive and thrive on the journey of a lifetime.
Richard Roeper of the Chicago Sun-Times writes: "Thanks in large part to the winning chemistry between Ali and Mortensen, and a pretty darn inspirational true-life story as its foundation, this was one of the best times I've had at the movies this year." Leonard Maltin adds: "Green Book is the kind of movie that leaves you with a feeling of elation. That doesn't happen enough, and when it does, it is often accompanied by a heavy dose of sentiment. Not this time. This is pure entertainment."
*Rated PG-13* (for thematic content, language including racial epithets, smoking, some violence and suggestive material).
2h 10m
All films this semester are shown through a licensing agreement with Swank Motion Pictures, Inc.